A
8
min read
Benjamin Franklin said, "An investment in knowledge pays the best interest." This quote rings true for thousands of applicants who apply to top business schools every year despite their exorbitant MBA Costs. The average cost of an MBA degree from Top business schools ranges from $ 91,687 – $237,636.
Applicants see value in these top MBA programs because they train them to become the finest managers and connect them to organizations looking for talented individuals. In the process, the students get the opportunity to increase their earning potential as well as their network.
So, how much does an MBA cost?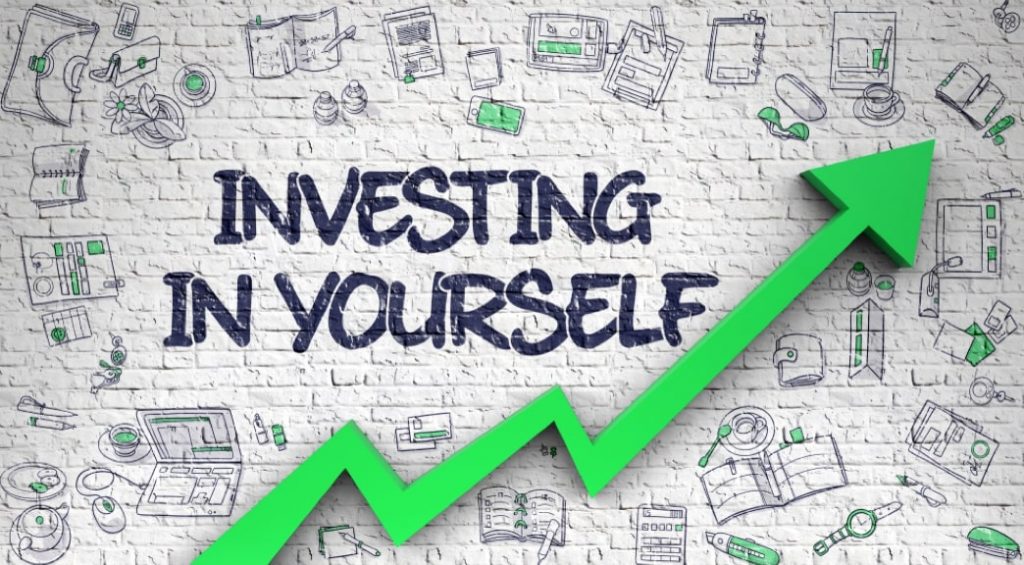 In this article, we answer this question and explore other questions like:
MBA Cost: Factors to Consider
The cost of an MBA can vary from one business school to another. The average MBA Tuition fee from the top business schools can range between $61,487 – $160,864. However, to calculate the total cost of an MBA, you need to look out for some additional costs such as Living costs, post-MBA costs, and more.
MBA Cost at Top Business Schools
To understand it better, let us look at the MBA Cost at Top business schools:
Top Business Schools
Tuition Fees ($) 
Other Costs (Living allowance, books,
transportation, etc.)
Total MBA Cost 
Stanford GSB 
1,49,412
87,876
2,37,288
NYU Stern 
1,48,368
76,140
2,24,508
Wharton (Penn)
1,60,864
62,526
2,23,390
MIT Sloan 
1,54,336
83,300
2,37,636
Columbia Business School 
1,54,752
73,686
2,28,438
Harvard Business School 
1,46,880
78,324
2,25,204
Chicago (Booth)
1,46,800
73,776
2,20,576
Dartmouth (Tuck)
1,55,040
68,960
2,24,000
Northwestern (Kellogg)
1,46,808
64,412
2,11,220
UCLA (Anderson)
1,30,228
91,648
2,21,876
Yale SoM 
1,49,400
62,200
2,11,600
UC-Berkeley (Haas)
1,29,304
73,764
2,03,068
Virginia (Darden)
1,45,200
55,212
2,00,412
Duke (Fuqua)
1,40,000
54,660
1,94,660
Georgetown (McDonough)
1,21,788
68,306
1,90,094
Michigan Ross
1,42,096
49,968
1,92,064
Cornell (Johnson)
1,43,880
56,100
1,99,980
CMU (Tepper)
70,000
23,768
93,768
UNC (Kenan-Flagler)
1,35,042
 
1,35,042
Emory (Goizueta)
1,34,200
58,662
1,92,862
Rice (Jones)
1,21,880
80,116
2,01,996
Washington (Foster)
1,03,062
61,266
1,64,328
Texas-Austin (McCombs)
1,31,144
48,236
1,79,380
Indiana (Kelley)
1,02,902
49,278
1,52,180
IMD (1 year)
61,487
30,200
91,687
INSEAD (10 months) 
96,079
29,903
1,25,982
From the above table we can say that Wharton School of business charges the highest tuition fee of $160,864 for its 2-year full-time MBA program whereas the Kelly school of business charges the lowest tuition fee of $102,902 in the US.
As you can see from the table, apart from the tuition fees, an additional cost is charged by the top business schools. These charges include your living allowance, books, transportation, etc.
Thus, while calculating the cost of an MBA, you need to take into consideration the other costs that are charged by the business school.
Apart from the MBA tuition fee there are two other types of factors you need to consider while calculating your MBA Cost:
Pre-MBA Cost
Living cost during MBA
Pre-MBA Cost
Once you decide that you want to pursue an MBA, you need to prepare an impressive application. You incur some cost during this process:

TOEFL/ IELTS – All business schools ask for a TOEFL/ IELTS score from non-native English speakers. If you are a non-native speaker, you will have to take the TOEFL or the IELTS. For this, you'll have to shell out another $ 160-$250.
Application Fee – This is the biggest, pre-MBA cost for an applicant. An MBA candidate typically applies to 8 to 10 business schools and, business schools charge anywhere between $150 and $275 per application. So, you would have to pay business schools another $2,000 to $2,500.
Stanford GSB made around $2.2 million from more than 8000 applications last year.
Your total pre-MBA costs would add up to a minimum of $3,000.
If you are planning to take the GMAT, we can help you with a personalized study plan and give you access to quality online content to prepare. We are the most reviewed GMAT prep company on GMAT club with more than 1870+ reviews (as on May 07, 2020). Why don't you Take a free trial and judge it for yourself?
Living Costs during MBA
As you can see in the table above while pursuing your MBA degree, you will have to incur additional MBA cost on living expenses which include:
Rent and Utilities
Books and Supplies
Transportation
Health Insurance
Miscellaneous expenses
These living expenses will depend on the following factors:
The location of the business school
You stay alone, or you share the apartment
You are married (staying with family) or single
You live on-campus or off-campus
Your lifestyle
In the above table, we have computed the total MBA cost by adding the living expenses you will incur during your stay. These expenses are for a single person sharing an apartment with one person and having a modest lifestyle. However, if you are staying with your family, then you'll have to increase the MBA cost by 25% to 30%.
You can see that for 13 business schools, you'll have to shell out more than $200,000 to earn the MBA degree.
High living cost at some Cities
Living expenses are highest for Stanford GSB, and NYU Stern, as both these business schools, are situated in expensive cities. McCombs School has the lowest living expenses as it is located in Austin, which is a less expensive city to live in.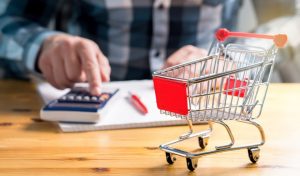 According to Numbeo, the cost of living per month for a single person with one-bedroom apartment rent in the city is:
MBA Cost Reduction: Financial Options
MBA Scholarships
The best way to make your MBA costs affordable is to get a scholarship. All the top business schools provide numerous fellowships and scholarships. The best way to get a scholarship is to score high on the GMAT. A high GMAT score increases the chance of getting a scholarship.
Read this article on How to get a scholarship to know more about the various scholarships offered by business schools and what is a good GMAT score to get a scholarship.
"A high GMAT score helped me get an admit from Kellogg as well as scholarships", says Prawee who scored 740 on the GMAT and received scholarships worth $180,000 from 4 business schools.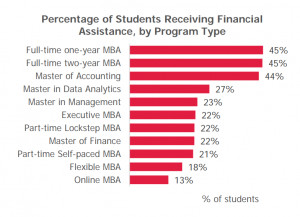 According to the GMAC Application trends survey report 2017, 45% of the incoming class received some kind of financial assistance from the business school. 24% of the financial assistance is in the form of merit scholarships.
However, business schools offer other types of financial assistance to reduce your MBA cost like:
Need-based scholarships
Fellowships
Stipends, and
Assistantships

Crowdfunding
Crowdfunding is an innovative alternative to finance your MBA. Although, it is not the same as scholarships because you have to pay back the amount. But, the best part is you are provided with collateral-free and low-interest education loans, as low as 5% – 6% depending on specific credit assessment criteria for each applicant.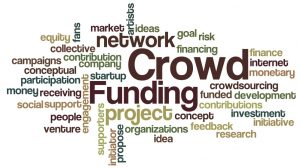 Jayanth Kashyap B is one such person who raised GBP 50,000 through crowdfunding platforms to fund his MBA from Säid Business School (Oxford University). You can read his inspiring story on how he raised this money
Prodigy Finance and CommonBond are two such companies that will fund your MBA through a community platform consisting of MBA alumni, institutional investors, and qualified private investors.
Also, you do not need to pay the student loan back until six months after graduation. They also offer scholarships to their borrowers. You can log on to their websites to know your eligibility for a student loan.
Employer Sponsorship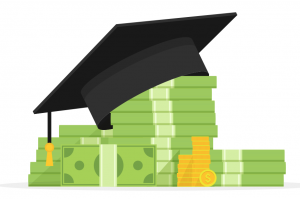 The allure of employer sponsorship has reduced in recent years but there is no harm in asking your boss if your organization wants to invest in your education.
However, you should keep in mind that your organization may put their conditions before sponsoring your education. So, make sure that you understand all those terms and conditions.
The Mom and Pop Bank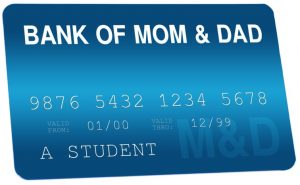 According to the GMAC Prospective Students Survey Report 2017, close to 20% of the students receive financial support from their parents. This trend is most prevalent in Asia and Europe where 33% and 30% of business school students received financial support from their families. 10% of American students received financial help from their mom and dad.
So, in case you need some financial assistance, your parents would most probably invest in your future.

MBA Cost – How to make your MBA Pocket-friendly in 2020?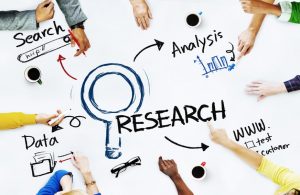 MBA costs are high and therefore, before selecting a business school you should consider the following things:
Career goals – Investment in your MBA degree is hefty and you would want to make the most out of your stay at the business school you choose. So, choose the business school which could accelerate your career trajectory and gives you a high Return on Investment.
Explore the real MBA cost – Do your own research and talk to a few current students of the business school which you wish to attend. Get a real idea on how much does it actually cost to do an MBA.
Financing your MBA – The best way to finance for an MBA is from your own savings. However, they might not be enough. Therefore, apply for scholarships, ask your parents/ spouse and even then, you fall short, apply for a student loan. If you plan to continue to work in your current organization after your MBA, then contact your HR department and inquire if the company has such a policy.
Still, the best option for you is to get an  MBA Scholarship. The best way to get one is by scoring high on the GMAT.
If you are planning to take the GMAT, we can help you with a personalized study plan and give you access to quality online content to prepare. We are the most reviewed GMAT prep company on GMAT club with more than 1860+ reviews (as on May 07, 2020). Why don't you take a free trial and judge it for yourself?
MBA Cost – FAQs
Is an MBA worth it?
Yes. An MBA degree can open the door to new career opportunities and offer you the knowledge and help in developing skills such as teamwork, negotiation, and leadership. But, an MBA is only worth the effort, time, and money you are willing to put into it.
Why should I pursue an MBA?
Here are some reasons why you should get an MBA:
1. Career Growth and Transformation
2. Better Pay Package
3. Removes the Entry Barriers
4. Networking Opportunities
5. Entrepreneur Abilities
Check out this article on the top 20 reasons Why you should pursue an MBA?
Is 30 too old for an MBA?
No. An MBA is a seminal experience that serves as a toolkit to transition or advance to leadership roles in your career. Most business schools do not usually quote the age limit for MBA programs. Besides, AdComs assess you on what you bring to the program and how you will contribute to group projects and class discussions.