There are 8 GMAT eligibility criteria that you need to consider. These criteria are age, nationality, academic qualification, academic scores or grades, type of undergraduate program, the medium of instruction, and the number of attempts.
Watch this video where we answer some important questions related to the GMAT including the GMAT eligibility criteria or scroll down to read the details.
This article is your complete guide to all that you need to know before you start preparing for your GMAT – covering the A-to-Z of the GMAT eligibility criteria. We've answered the most common questions that you, as a GMAT taker, will have before starting your preparation for the exam.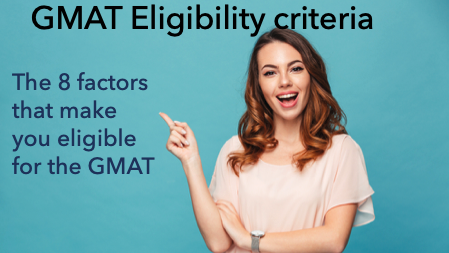 If you've decided that the GMAT is the exam that suits you the best, it's time to find out the GMAT eligibility criteria.
In this section, we'll cover questions related to the basic criteria determining the eligibility for the GMAT.
GMAT eligibility criteria include
Nationality
Academic qualification
Age
Academic scores or grades
Prior work experience
Type of undergraduate program
Medium of instruction
Number of attempts
1. Nationality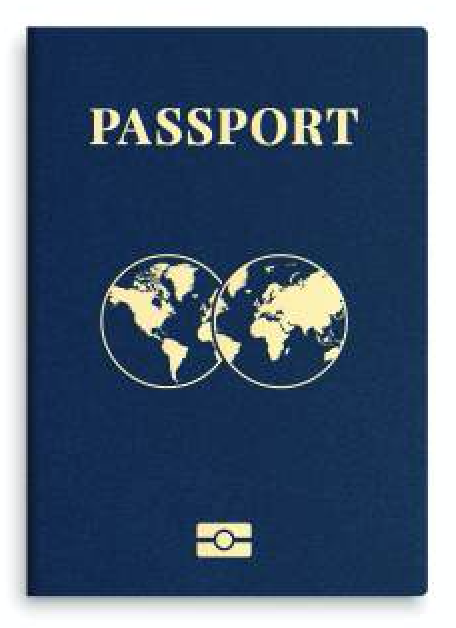 People of all nationalities can take the GMAT. All the rules and guidelines prescribed by the GMAC are equally applicable to everyone, regardless of which country they come from.
An interesting thing to note here is that there might be some specific rules about the identity proof that you need to produce at your test center according to your nationality. For example, Indian GMAT takers must produce their passport as ID proof when they go for the test.
For more information on ID proof requirements, read this article by mba.com.
For Indian Nationals, carrying a passport to the test center is essential. Anuj, who scored 770 on the GMAT, made this error once. Take a look at his story.
2. Academic Qualification
There is no minimum or maximum academic qualification limit for taking the GMAT. The majority of GMAT takers are either under-graduate students in their final year or working professionals. However, you can take the GMAT even if you do not fall under either of these categories.
3. Age criteria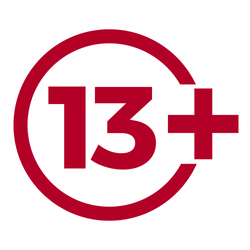 You can take the GMAT if you're 13 years of age or above. However, there are two things worth noting here:
If you're between 13 and 18 years of age, you need your parent or legal guardian to sign the permission letter to allow you to take the test. (You can download the Parental Consent form get it signed by your parent/ legal guardian and mail it to GMATParentalConsent@Pearson.com)
If you're 18 years of age or above, you can simply register for the GMAT and take it without any permission from anyone.
The good thing about the GMAT is that there is no upper limit on age. In fact, many GMAT aspirants above the age of 30 take the test every year.
Here are a few more articles on the GMAT. Select the tab and click on the image to know more
4. Academic scores or grades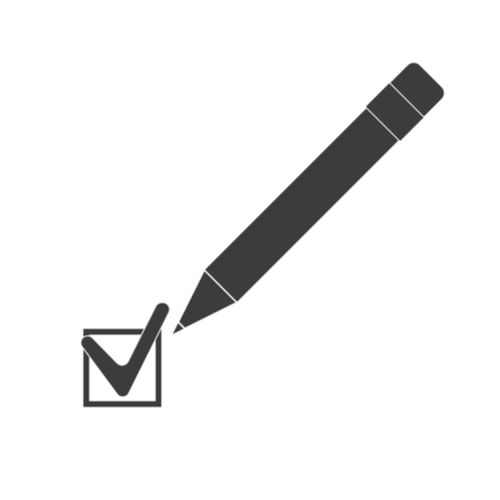 There is no minimum cut-off for your past marks or grades to take the GMAT.
Note – This should not be confused with the role that they play in securing your admission into a B-school. The admission committees of B-schools take your academic performance under consideration while deciding on your application.
If you are planning to take the GMAT, we can help you with a personalized study plan and give you access to quality online content to prepare. Write to us at acethegmat@e-gmat.com. We are the most reviewed GMAT prep company on gmatclub with more than 2000 reviews.

Why don't you take a free trial and judge it for yourself?
5. Work experience
As with academic performance, there is no minimum or maximum threshold for work experience to take the GMAT. You can be a fresher with no experience or a seasoned industry veteran, neither will prevent you from appearing for the test. However, keep in mind that the B-school admission committees will evaluate your work experience while deciding on your application. They look at multiple factors such as your profile, number of years, achievements, etc.
For a complete understanding of all the various factors that affect your MBA application, read this article – MBA application evaluation factors !
Now that you're all caught up with the basic criteria of eligibility for the GMAT exam, let's dig a little deeper and look at some criteria that exist on a finer level.
Do you want to score 760+ on the GMAT?
We are the most reviewed GMAT prep company on gmatclub and have helped more than 27,000 people in their GMAT journey.
6. Type of undergraduate program
All graduates from recognized universities, in any field, are eligible to take the GMAT.
7. Medium of instruction
You're eligible to take the GMAT even if your medium of instruction in school and/or college was not English. In fact, many students from non-English academic backgrounds have aced the GMAT through the correct approach and dedicated preparation.
Click here to watch Alok's interview, who had a weak background in the English language, and yet scored a GMAT 740 (Q50, V40)
8. Number of attempts
Yes, there are a few conditions that apply to the number of attempts. These are listed below:
You can take the GMAT once every 16 calendar days
You may NOT take more than 5 attempts in a 12-month period
You may NOT take more than 8 attempts in a lifetime
If you score a GMAT 800, which is the highest possible score, you must wait for at least 5 years for your next attempt
By now you would be sure about your eligibility for the GMAT exam. The next thing you should know is what exactly the GMAT exam is like. Hop over to this article to learn all about the updated GMAT exam format.
If I'm eligible, how can I take the GMAT?
First things first – congratulations on being eligible for the GMAT! Now that you know that you can take the test, let's show you how you can do so. Below, we've laid out the process of registering for GMAT, taking the test, and putting your scores to work.
What is the process of registering for the GMAT?
Learn how to register for the GMAT in 7 steps, explained with pictures.
Click here for an extensive guide on strategically choosing the best date for your GMAT.
How much does it cost to take the GMAT?
The registration fee for the GMAT is currently fixed at $250 for most countries. Please note that this is the fee only to register for the test. Any add-on service such as buying an extended score report (ESR) will be separately charged.
Read this article on GMAT fee for more information on the cost of taking the GMAT. Learn about the other costs associated with GMAT preparation and the overall journey.
When, where, and how can I write the test?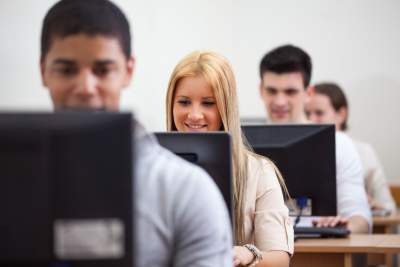 The GMAT is delivered year-round and on-demand at multiple test centers across the world so you can pick a date and time for your test as per your convenience. To take the test, you'll have to go to one of the test centers.
Click here to find your nearest GMAT test center.
Moreover, choosing the right test center is important. Read this article to understand the factors to consider while choosing a test center.
How will I get my result?
You get to see your unofficial score right after you submit your test. At this time, you have the option to either accept or reject this score. If you're satisfied with your score and choose to accept it, your official score report will be made available within three weeks.
However, if you're not happy with your performance, you can cancel the score when it shows up on your screen. Alternatively, you can also cancel an accepted score within 72 hours of your test by paying a fee. Your official score report will automatically be sent to the 5 B-schools that you would've selected at the time of starting the test. You can choose to send it to more schools by paying an additional fee. You can also choose to purchase an enhanced score report (ESR) of your attempt. An ESR gives you an in-depth analysis of your performance and can help you prepare better for your next attempt.
So, there it is – all the information that you need to take the very first step in your GMAT journey and to start thinking about your preparation.
However, knowing about the GMAT is not nearly enough to get to a top B-school. The next thing you need to do is start preparing to ace the GMAT. Being the Most reviewed GMAT prep company on GMAT Club, we sure know a thing or two about just that. In fact, at e-GMAT, we've helped over 27,000 students in their GMAT journey.
We hope you are excited about your GMAT and the huge prospects it holds for you. To give you a taste of GMAT success, we'll leave you with some inspirational stories of GMAT toppers.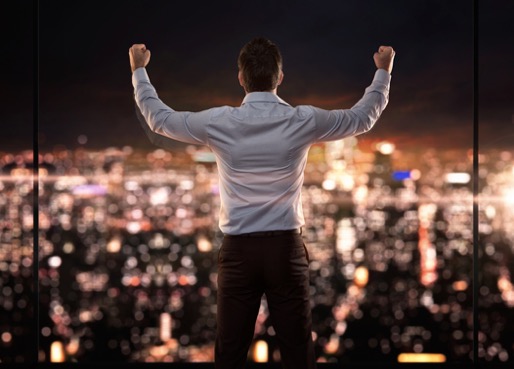 GMAT Exam Preparation – Start with a rock-solid study plan:
A personalized study plan has a few benefits –
Helps you save time
Improves your admission chances
Get a Scholarship
If you need help with creating a personalized study plan, write to us at acethegmat@e-gmat.com and we'll help you create one.
FAQs – GMAT Eligibility
What is GMAT?
GMAT is a 3 hour 7 minutes standardized test which is taken when you apply to a business school. Its score conveys your academic readiness to the admissions committee. Here is a complete guide on the GMAT.
Will I be eligible to retake the GMAT if I score 800?
800 is the highest score anyone can get on the GMAT. If you score 800, you'll be eligible to retake the GMAT after 5 years.
Can I take the GMAT after 12th or high school?
No, you have to wait till you have an undergraduate degree to take the GMAT.
I don't have a passport. Can I still take the GMAT?
For a few countries, the only acceptable ID is the passport. If you belong to such a country and don't have a passport, you won't be eligible to take the GMAT. Take a look here to know the country-wise ID requirements.