Most people believe that a typical MBA journey starts with acing the GMAT. But what if I tell you there is one step before acing the GMAT, which will impact your career trajectory for years to come. That step is choosing the right GMAT preparation resource. These resources could be GMAT books or online courses. In this article, we have provided information on the best GMAT books and online resources available in 2021 to help you with your preparation.
There are various resources available for GMAT preparation, making it challenging to understand which book or resource is useful. The first thing that comes to anybody's mind is to opt for the GMAT Official Guide.
But is this resource good enough to achieve your target score? Let's find out in this article.
Before moving forward, why don't you try out our FREE Trial to get access to quality online content and GMAT preparation resources? We are the most reviewed online GMAT Prep company with 2100+ reviews on GMATClub.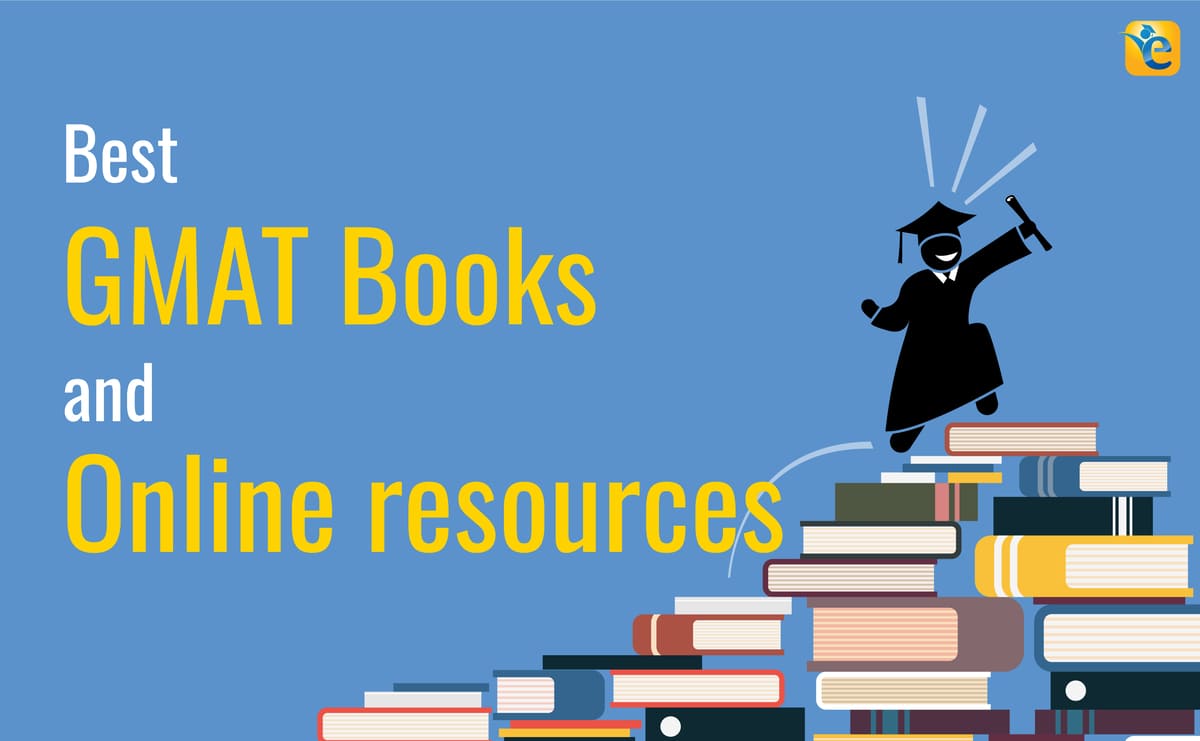 Here is a brief outline of the article:
Best GMAT prep books 2021
Here are the six best GMAT books for 2021:
GMAT Official Guide 2021
Manhattan Prep GMAT Strategy Guide Set
Kaplan GMAT Complete 2021
PowerScore verbal trilogy Bible
Veritas Prep Complete GMAT Course
GMAT for dummies 2021
To ace the GMAT, you require the best GMAT prep resources, and in our experience, most go for GMAT books but eventually opt for GMAT online preparation courses. However, the GMAC Official Guide 2022 is one book that mostly all GMAT aspirants refer to. But, do remember that the best GMAT books mean nothing if you don't have a good GMAT study plan.
Let's look into the six best GMAT prep books in detail:
GMAT Official Guide 2022
This is the official GMAT guide by the graduate management admissions council (GMAC) and consists of easy, medium, and hard questions.
GMAT OG 2022 was released on April 27, 2021, and it has 47 more questions than the OG 2021. It also offers 84 extra questions as a part of its online diagnostic evaluation.
The GMAT Official guide 2022 has introduced four new additions:
Two new review chapters, one each in Quant and Verbal
Exclusive access to Online diagonostic evaluation
Assigned difficualty level for every question
Enhanced solutions for Official questions
Here is a brief overview of the number of questions:
| | | |
| --- | --- | --- |
| GMAT Official Guide | OG 2021 | OG 2022 |
| Verbal section | 496 | 493 |
| Quant section | 502 | 502 |
| Verbal review chapter | Nil | 25 |
| Math review chapter | Nil | 25 |
| Online Diagnostic evaluation | Nil | 84 |
| Total | 998 | 1129 |
The GMAT Official guide 2022 is available at GMAC's Official site for $47.99, however, you can get it at a discount from other online retailers like Amazon and Wiley.
Watch our review on the GMAT OG 2022:
Manhattan Prep GMAT Strategy Guide Set
This is a set of 10 books or eight strategy guides that focuses on each section of the GMAT Syllabus. You have the option of buying these books in a bundle or individually. Apart from the books, you also get one-year access to practice tests and web material. These books will help you in strengthening your skillset to perform exemplary. You should note that the Verbal mock test question offered by Manhattan is simpler than what would be on the real test. The entire set costs approx—$ 150.
This is an excellent book if you want a solid foundation of concepts. You can get this book here.
Kaplan GMAT Prep Book
This book is highly rated by test-takers and reviewers to provide authentic GMAT prep. Practice questions for all concepts and question types are there with the detailed answer explanation. Also, there is one on one support offered by Kaplan faculty via Facebook. However, the latest updates are lacking. It includes six practice tests, with a 500+ online quiz bank that lets you customize your practice and select problems by difficulty and topics.
As compared to other GMAT prep books, this complete guide offers questions that are not too easy to solve. You can get this book here starting from $150.
PowerScore verbal trilogy Bible
This pack consists of three GMAT Verbal books – Critical reasoning, reading comprehension, and sentence correction. It consists of concept files and explanations with detailed methodology. One of the most significant disadvantages is that it does not consist of practice questions. Thus, if you want to learn the solid concepts of the verbal section, then this is the book for you. You can also get these books individually. On Amazon, this book has 4.7/5 stars.
Veritas Prep Complete GMAT Course
This set contains twelve dedicated guides and an in-depth overview of GMAT subjects. It also has more practice questions than Manhattan and includes unique and challenging practice questions.
However, the book lacks the answer key that provides for how to solve the problem. This book also has a mixed review. It's quite similar to Manhattan GMAT prep, where it covers each GMAT topic in detail. However, as compared to Manhattan, the practice questions in this book are not only unique but challenging as well. Also, this book is more expensive than Manhattan. You can get this book at $250 here.
GMAT for dummies 2021
This book focuses heavily on test-taking strategies, including methods to help you work on your timing, the process of elimination, and guessing, and provides ways to tackle each question type.
It comes with seven online practice tests and flashcards. It is available on kindle and is a useful resource if you are just starting your preparation. However, you can use this book for reference only. You can get this book for $24.95 here.
Best GMAT Prep Books – A comparatative analysis
Now, that we have listed some of the best GMAT books, here is a table that represents the pros and cons for the best GMAT prep books 2021:
GMAT Book
Price
Pros
Cons
GMAT Official Guide 2022
$81.99
3 Books + Online Questions bank.

Over 1700 questions from past GMAT exams. Detailed answer Explanation.

Questions indexed and organized in order of difficulty.

Follows the actual GMAT test Pattern.
It does not contain any strategies. Mostly low and medium difficulty questions.

Manhattan Prep GMAT Strategy Guide Set
$150
Ten guides of 1912 pages + one-year access to online computer-adaptive question banks.

Include a strategy guide for all the sections of the GMAT.

The sentence correction strategy guide is a favorite among Indian and International students.

Fewer Practice questions.
Kaplan GMAT Complete 2020
$150
2000+ Practice questions with explanation. One-on-one support from Kaplan faculty via Facebook.

Lacks updates

PowerScore Bible – Verbal Trilogy
$70
Consists of concept files and explanations. Explains a detailed methodology.
It does not contain practice questions.
Veritas Prep
$250
Twelve dedicated guides and an in-depth overview of GMAT subjects.

More practice questions than Manhattan. Includes difficult and unique practice questions.
Only one online adaptive test. Expensive

GMAT for Dummies
$24.95
Text + Strategy (360 pages)
Covers Verbal section, critical reasoning, mathematize, and analytical writing.

Provides information on how to prepare for GMAT, what areas to focus on, timing strategies, etc.

7 Online practice tests

FlashCards
It is used as a reference book. More strategies that practice questions.
Note: The Pros and cons are based on GMAT Club reviews.
The GMAT books mentioned above have both pros and cons. Thus, it is essential to understand what makes an excellent GMAT Prep Book?
What makes a good GMAT Prep Book?
Here are a few points that you should keep in mind before buying GMAT Books:
It should include strategies: After going through the book, you should be able to frame a strategy to solve the GMAT exam. Also, concepts related to a section should be explained so that it provides you with a foundation. Thus, look for books that provide you with a detailed explanation
Make sure that the book is of good quality. Check for reviews on Amazon and then place your order
Look for books that provide you with good quality of practice questions, which are not repetitive and are updated
Make sure that the book follows the GMAT pattern
Some books are known for its Verbal section, such as Manhattan and PowerScore, and some for its Quant (Kaplan). Some include only practice questions, whereas others include the only strategy. Thus, depending upon your study plan, select your GMAT books
And most importantly, don't just depend on one resource. Consider other study tools such as online GMAT preparation courses, Forums, flashcards, etc
Want to know more about what your GMAT score can do for you? Read this article on the importance of GMAT.
Did you know a GMAT score of 730+ yields an incremental $500K in ROI? Start your GMAT Preparation by Signing up for our FREE Trial and get access to FREE online GMAT preparation resources. We are the most reviewed GMAT preparation company on GMATClub with more than 2100 reviews.
GMAT Preparation – Online Courses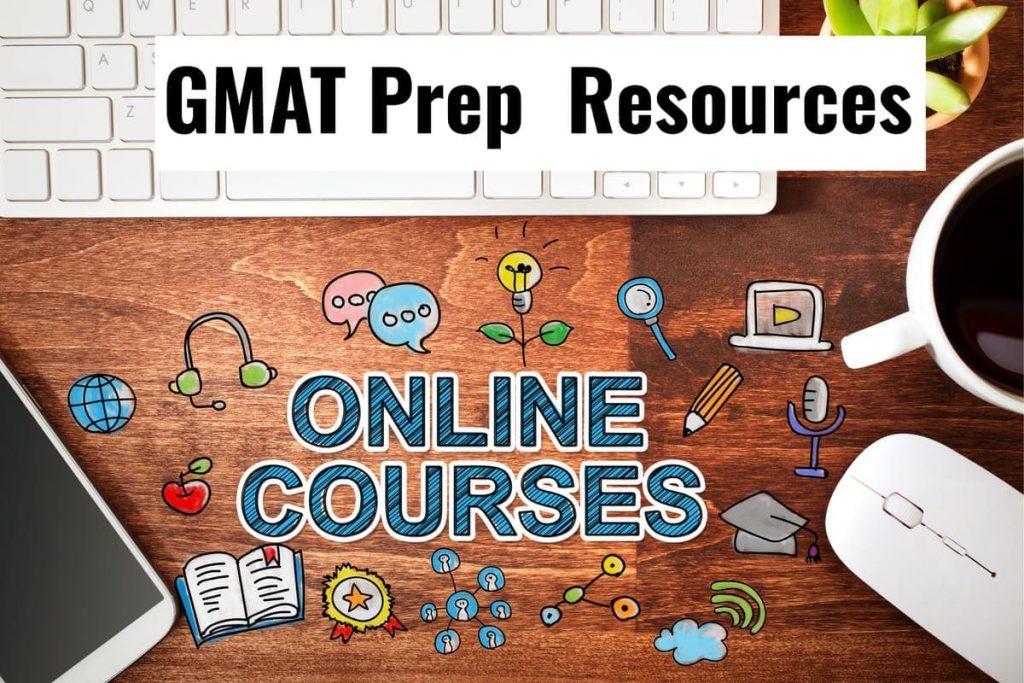 You can ace the GMAT by choosing various resources such as books, online courses, forums, etc. The two most prominent ways to prepare for GMAT are through – GMAT books or Online GMAT courses. As we have covered the best GMAT prep books, let's look at other available online GMAT courses.
Here is a list of Top GMAT Online preparation courses. The list is in decreasing order of the number of reviews on GMATClub.
Veritas Prep
Manhattan Prep
Economist GMAT Tutor
Magoosh
EMPOWERgmat
The table below provides the pricing and features for the online GMAT preparation courses:
Online GMAT Course
Price
Features
e-GMAT
$349
6 months access
90+ hours verbal and 70+ hours Quant Video lessons
1000 + Practice questions
24×7 GMAT Strategy & Subject matter assistance
Personal study plan creation
Veritas Prep
$699
1-year access
5000+ practice problems
interactive video lessons
Manhattan Prep
$549
35+ interactive video lessons on demand
Includes books and online resources
Economist GMAT Tutor
$590
6 months access
6 Practice exams + Ask-a-tutor questions
4 live 1 to 1 session
500+ Practice questions
Magoosh
$199
1-year access
1000+ practice questions and Email assistance
340+ video
Self-study plan without tutoring or guidance.
EMPOWERGMAT
$349
3 months of access
1,2, or 3 months of study plan
Email support and 100+ videos
1000+ Practice questions
Many GMAT takers are initially confused between choosing GMAT books or online preparation resources. In our experience, most go for GMAT books but eventually opt for GMAT online preparation courses. We talked to numerous GMAT takers to understand why they prefer Online preparation courses over GMAT books.
GMAT Books vs. GMAT Online Preparation Courses– Which is better?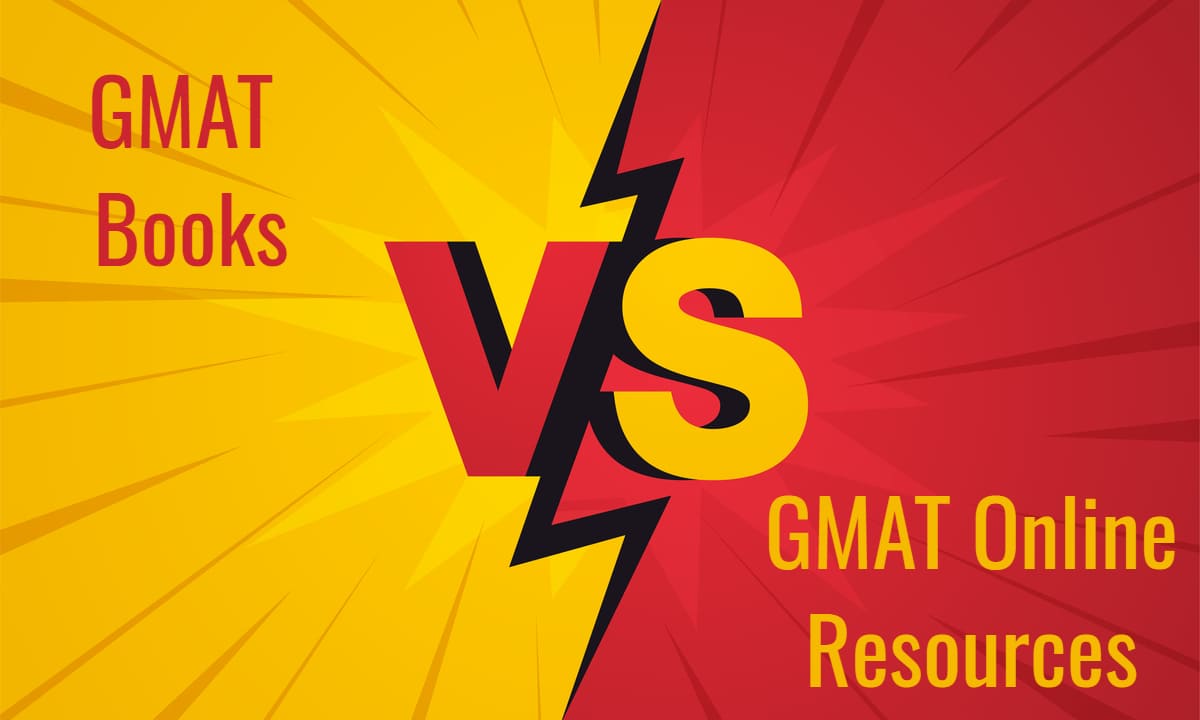 Here are five reasons why GMAT online courses are better to prepare from than GMAT books:
Less time to consume
If you are preparing from a data-driven online resource, you'll need 7 hours for every 10-point improvement on the GMAT. Studying from books take 12 hours to do the same. Why? Look at the next point.
Easier to focus
Audio-visual content is four times more interactive and hence effective. It is easier to focus, and therefore you require half as many revisions to reach a higher competency level. The result is that you learn more in less time.
Adam scored a dismal 490 and 530 in his first and second attempts. The reason for his failure – he studied from an old book in his first attempt and again used GMAT books to prepare for his second attempt. For his third attempt, he used e-GMAT's interactive online preparation resource and scored a 700 on the GMAT.
Online content is constantly updated
Online content always keeps updating according to changes and trends. Recently GMAC changed the GMAT format with a reduced number of questions and test duration. To adapt to the change, the online content of GMAT preparation updates within a day or two. However, you cannot expect the same to happen in the case of books. Books will only be updated when reprinted.
GMAT is an online test
Since GMAT is an online test, it is better to train yourself on a computer during your preparation. If you prepare only from books, you'll have to transition yourself from books to preparing on a computer, which will take up your precious preparation time. In turn, you can use this time to work on your GMAT Ability and Time Management.
Confused about your GMAT strategy? Attend our webinar on GMAT strategy and define your study plan for a high GMAT score.
GMAT is a computer adaptive test
A computer adaptive test adapts itself according to the test taker's performance. GMAT will throw different difficulty level questions at you during the test. The difficulty level will depend on how well you are doing during the test.
When you prepare using books, you miss this vital part: preparing yourself for the adaptive nature of the GMAT.
Are you planning to take the GMAT? Take a free GMAT mock to understand your baseline score and start your GMAT prep with our free trial. We are the most reviewed online GMAT Prep company with 2060+ reviews on GMATClub.
GMAT Preparation through forums
Forums such as GMATClub, Beat The GMAT, Pagalguy offers a massive amount of free study material. You also get to interact with like-minded people and GMAT experts to help you solve the problem.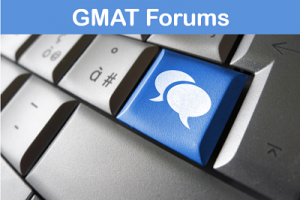 You can use forums to post your queries or doubts and get responses quickly online.
Apart from forums, you can also join Facebook groups that provide you practice questions, information on GMAT, MBA admissions, etc. to gain more knowledge.
Related Articles on GMAT Preparation:
FAQs
Is GMAT Official Guide enough for GMAT Preparation?
No, the GMAT official guide is not enough. You should not just depend on one resource while preparing for the GMAT exam.
What is GMAT?
The Graduate Management Admission Test is a 3 hours 7 minutes long computer adaptive test (CAT). It is developed by GMAC to provide business schools with standard measures of applicant's preparedness for graduate-level academic work. Read our article to know everything about GMAT.
What is the GMAT Syllabus?
The GMAT Syllabus comprises of topics that are further grouped in sub-sections and sections. It consists of four sections:
1. Verbal
2. Quant
3. Integrated Reasoning
4. Analytical Writing Assessment

Critical reasoning, sentence correction, and reading comprehension are included in the Verbal section, and data sufficiency and problem-solving in the Quant section.

Check out the list of topics in each section here.
What is the duration of the GMAT Exam?
The GMAT exam is 3.5 hours which includes your breaks and Test instructions.
How hard is the GMAT Exam?
The GMAT is a test of high-order reasoning skills. This test is taken by 200,000+ people every year, and the average score at top business schools is 720+. Also, only 6% of the test takers score 720 or above in the GMAT exam.