A
6
min read
For a GMAT Aspirant, the dream score and the GMAT Preparation journey has the potential to become either "A dream come true" or "The worst nightmare". While a lot depends on the final outcome, there are a lot of ways to ensure that you prepare yourself for this journey in the best way possible. In our previous article on the "Importance of Study Plans in GMAT Preparation", we have provided the details on GMAT preparation time and how a well-created study plan can help you achieve your target score with ease.
This article is based on the success story of Rhea, a GMAT Aspirant who improved her GMAT score from 620 (V32, Q45) to 760 (V41, Q50) in very short preparation time. She started her preparation way back in Dec 2015, faltered in the first attempt, and then started with the e-GMAT course mid-June 2017. She went on to have a 140-point score improvement on the GMAT with just 40 days of preparation. Let's take a look at her journey:
GMAT 760 – 140 Points Score Improvement in 40 Days of GMAT Preparation Time

First Attempt
Second Attempt
Overall Score
620
760
Quant Score
45
50
Verbal Score
32
41
GMAT Preparation Time
150 Days
40 Days
Preparation Source
Local Institute, OG
e-GMAT's Online Courses
Retaking the GMAT can be tricky without a proper strategy. Here is a 5-step strategy for a successful GMAT Retake.
Rajat – How did you prepare in your first attempt? What was your strategy?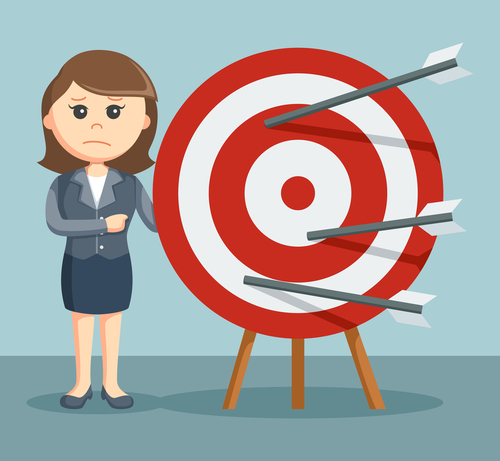 Rhea – I started my preparation in December 2015 with an Indian institute. The content of the classes was not good, but I continued with the same. I did the OG questions in January 2016 and then took a break for my college exams. Then I restarted preparation in June 2016. I mainly used the elimination strategy and was confident about the responses. I never made any mistakes in SC during practice. However, this didn't translate to similar performance in the actual GMAT exam, and I ended up scoring just 620 (V32, Q45) on the GMAT in August 2016.
We can help you with a personalized study plan and give you access to quality online content to prepare. Write to us at acethegmat@e-gmat.com. We are the most reviewed GMAT prep company on gmatclub with more than 2100 reviews. Why don't you take a free trial and judge for yourself?
Rajat – Where do you think the preparation lacked?
Rhea – Even though I was scoring well on the mocks before my first attempt, I was very anxious on the day of the exam as I knew somehow that my preparation was not up to the mark.
Earlier, I would complete the verbal section in just 50-55 minutes – which I realized was wrong. I didn't follow a specific study plan for any subject and didn't use any specific strategies to identify the little clues or words that change the meaning – whether in SC, CR or RC. After taking the GMAT, I realized that the GMAT is not about rules – rather it focuses on the meaning part.
Most of the institutes, whether classroom courses or online, teach a lot of rules, but for proper application, we need to first build a strong foundation of the concepts. This was further shown through my ESR as my accuracy in SC was really bad, even though I am well-versed with the language and the rules.
After her first attempt, she took some time off from the GMAT Preparation. In her debrief she has mentioned that "THERE IS NO REPLACEMENT FOR A GOOD GMAT STRATEGY!" and this is exactly what she followed for her next attempt.In May 2017, she decided to take the GMAT again and started looking for GMAT Prep resources. She came across e-GMAT and took up the free trial and decided to purchase the complete Verbal Online course in mid-June 2017.
Rajat – How was your approach different for the GMAT Preparation in the second attempt?
Rhea – By now I had realized that I need a proper strategy and study plan to ace the GMAT. So, the first step I took, was to define a preparation strategy and create a proper study plan with the help of e-GMAT and their "Master Comprehension" Course. I created a study plan for 30 days, and my main approach was as follows: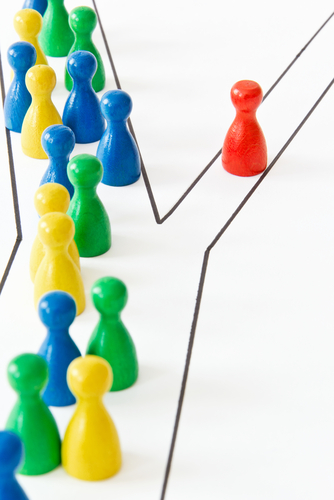 Take a subject (I started with SC) and cover topic-wise basic concepts
Practice concepts with the provided Application Quizzes as suggested in the course.
Improve accuracy with Scholaranium
Maintain an error log of the questions
Practice OG quizzes along with the concepts first, and then again in the last two weeks
Here are the details of her second attempt taken on July 22, 2017:

GMAT Preparation Time – Less than 2 months
Achieved Score – 760 – V41, Q50
Courses Used – e-GMAT's Verbal Online (Includes SC, CR, RC, IR, Scholaranium & Detailed Solutions to OG)
Practice Questions & Tests – e-GMAT's Scholaranium, GMAT Club Tests, GMAT Official Guides
Rajat – What was the Strategy for your second attempt?
I started with SC and created notes during my preparation. I proceeded as suggested in the course – covering concept files first, then application quizzes. The concept files are very crisp and clear and help understand the concepts very well. I identified my weaker sections and practiced 20 Scholaranium questions every day for the weak concepts.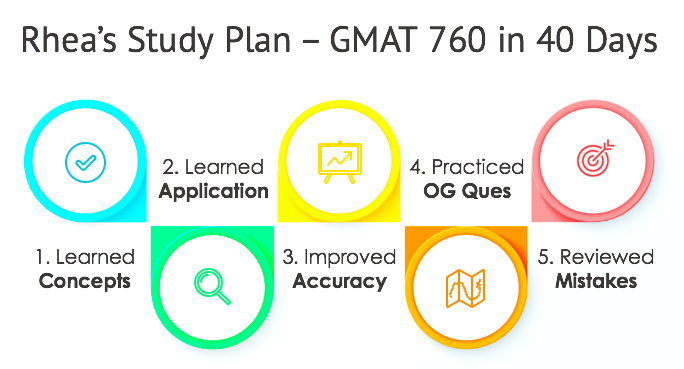 For CR and RC, I initially made the mistake of simply taking Scholaranium Questions as I thought I was well versed in these subjects. However, due to low accuracy, I revised my study plan and changed my approach to these subjects. I moved back to Concept files & proceeded as suggested, similar to the approach I had taken for SC. Pre-thinking in CR and Reading Strategies in RC and helped me a lot, and I gained a lot of confidence. I was very weak in inference-based questions, but then I learned a better approach after going through the course and started focusing more on the questions.
For all the subjects, I used the "Scholaranium" and "Ask the Experts" forum of e-GMAT very extensively. Even if I didn't have a doubt, I would spend time going through other's doubts and discussions as that helped me in analyzing the questions better and understanding various answer choices, as to why they are wrong. Also, I took a Scholaranium quiz of 41 questions every day for 30-40 days of my GMAT Preparation. Apart from this, for the weak sections, I did the concept files twice or thrice and took custom quizzes on Scholaranium to improve my accuracy.
My accuracy on GMAT Verbal in the Scholaranium improved from 45% to 90% in the later stages of my GMAT preparation.
Read a few more success stories and get your daily dose of inspiration
Rajat – How about the last few days of Exam Prep?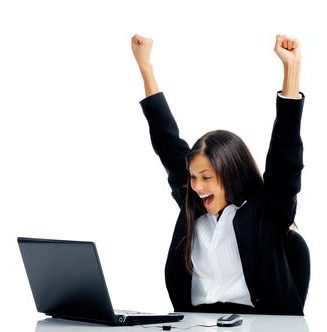 Rhea – The most important thing is that I practiced a lot. For all the incorrect questions, I tried to identify the loopholes in my preparation and went through question-choice analysis again. I did OG quizzes and all application quizzes again in the last 2 weeks. My score in earlier mocks was around 720-730, however, with the repetitive practice, the score improved to 750+ in the Official Mock tests that I took in the last 2 weeks before my exam.
In order to ensure the best performance on my exam day, I practiced taking tests and quizzes in the morning itself, as my GMAT Exam was booked in the morning slot. Also, to gain more confidence, I did go through a few concepts on the last day before my exam too.
Rhea practiced a lot in the last few days of her preparation. Take a look at this article to learn the best practices of GMAT preparation 3 weeks, 2 weeks, and 1 week before the exam.
Rhea's Advice for other GMAT Aspirants & e-GMAT's comparison with others
The GMAT tests a lot of unique concepts and it's not a test of rules, therefore, even though I had access to various prep courses like Manhattan, Veritas, I went on to purchase the e-GMAT Course. The questions in Manhattan and Veritas are not close to the GMAT, and are (mostly) extremely hard and therefore, not helpful on the GMAT. However, e-GMAT's Scholaranium-based questions are really GMAT like. I was practicing OG and e-GMAT simultaneously – and found them really similar.
GMAT is a test of ability and not accuracy. Learn how GMAT works as an adaptive test.
About the course – Irrespective of the academic level and your previous scores, you must go through the course. As there are certain meaning oriented specific tips that are covered in the course only. Grammatical errors will only help you to a certain extent in GMAT, as the focus on meaning is much more.
Take a free GMAT mock to understand your baseline score and start your GMAT prep with our free trial. We are the most reviewed online GMAT Prep company with 2160+ reviews on GMATClub