A
11
min read
A business school looks at your complete MBA profile when considering you for admission. When we say 'profile' it means your life till now. A business school needs every bit of relevant information from you to make an informed choice. So, why don't you give them something interesting to read about?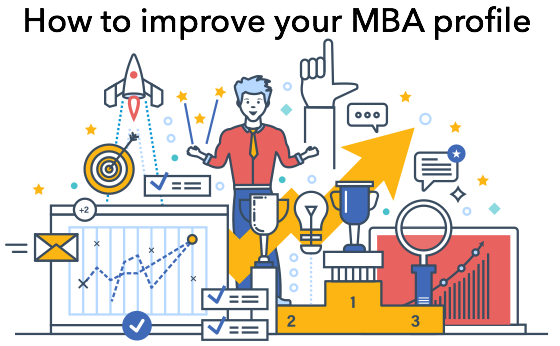 Interesting is a relative word. One thing could be interesting for you and might not be for someone else. However, from a business school's perspective, information on who you are, what you want to be, and how 'their' business school will help you achieve your goal is interesting information for them. Therefore, to help you make your profile interesting, we'll discuss all the best practices of making your MBA profile appealing to the MBA admissions committee of your target business school.
6 steps to improve your MBA profile and boost your MBA application:
If you are someone who is planning to pursue an MBA in the near future (after 2 years or more) and haven't started building your MBA profile, we'd suggest reading from Step 1. However, if you are someone who has been working on your profile, we'd recommend reading from Step 6. However, we'll still recommend you to read from Step 1 to 5.
Step 1 – Define your career goals
Before even deciding on the business schools you want to target, you have to ponder upon your career goals. This step is the most important one because it is here that you decide what role will a business school play in you achieving your career goals.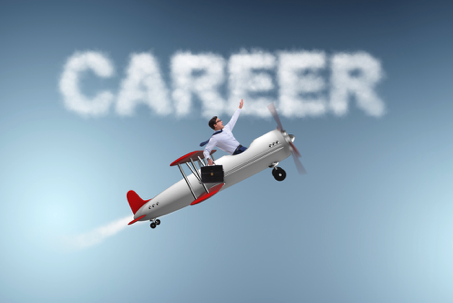 You can't say if a school is right for you unless you know who you are. One of the things I see all the time is people apply to school based on an area of interest or a ranking and then try really hard to prove to the school that they're a good fit for them, rather than saying is this school right for me? –  Megan Overbay, Duke University Fuqua School of Business
 For example, you are a cardiac surgeon and your career goal is to become more specialized at your job then probably a cardiothoracic fellowship will be better for you than a business school. However, if your goal is to foray into healthcare management, a business school will be your best bet.
Therefore, the first thing you do is assess your career goals and how a business school plays a role in achieving them and you'll thank yourself while writing your application essays.
Aayush was waitlisted with a 710. After scoring a 750 he received admits from Columbia and Michigan Ross.

If you want to score 750+ on the GMAT, we can give you access to quality online content to prepare. We are the most reviewed GMAT prep company on gmatclub with more than 2000 reviews. Why don't you take a free trial and judge it for yourself? Write to us at acethegmat@e-gmat.com in case of any queries.

FYI – This is what Aayush had to say on the importance of scoring 750+ on the GMAT to get an admit from his target business schools
Step 2 – Identify prospective business schools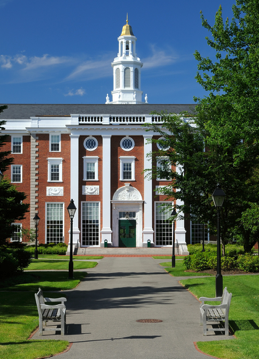 Once you decide on your career goals the next step is to do some research on which business schools will help you the most in getting to your goals.
If you want a career in consulting, then Booth, Kellogg, Fuqua, MIT, Michigan Ross, LBS will be the good ones.
Many candidates aspire to a career in Private Equity. Wharton, HBS, Stanford, Columbia are the best bet for it.
Think Healthcare management is your calling. UCLA Anderson, Columbia, Darden, Foster, and Fuqua will help you get there.
Therefore, on the basis of your career goals pick at least 10 business schools that will help you achieve your career goals.
Learn the 6 steps to choose the right business school.  

Learn how to get into Harvrard Business School, Stanford GSB and Indian School of Business
Step 3 – LinkedIn research
We have specifically mentioned LinkedIn research so that you positively make an updated profile on this website.
Once you have identified these business schools, a quick LinkedIn search will reveal the current and passed out students of these business schools. Make sure you have compiled a list of relevant and intelligent questions. Just remember that these are busy people. You might not get a response right away. Be patient and continue your research. Once someone responds ask them about their experiences, their MBA profile before and at the time of application. Are there any tips they can give you regarding that specific business school's admission process?
"The most important piece of advice I'd give you is to speak to students, alumni, and student ambassadors and the staff of your target business schools. They are the experts, they have gone through the process themselves. One of the things that really stands out to us is whether people have gone above and beyond to research the school" – Nadia Ahrazem, London Business School
The purpose of this research is not only to get more useful information but also seeing a mirror. This exercise will objectively (and maybe harshly) tell you where you are right now. It will highlight the weak areas in your profile but it will also help you get information on how to improve the gaps in your MBA profile.
Now that you have some pointers from the enlightened ones, it's time to start working on your MBA profile.
Step 4 – Inculcate good lifestyle habits
Improving your MBA profile does not mean you are just preparing yourself for the admissions process. You are, in fact, preparing yourself for life after you graduate. You will be responsible for taking decisions that will impact the organization. To make sound decisions you need a sound body and mind. Both of them can come only if you have a good lifestyle. So, why not start now? Your body will serve you well in a few months when you would be juggling a full-time job, GMAT preparation, and social life. I am sure you wouldn't want to feel overwhelmed.
Some habits you should develop would be: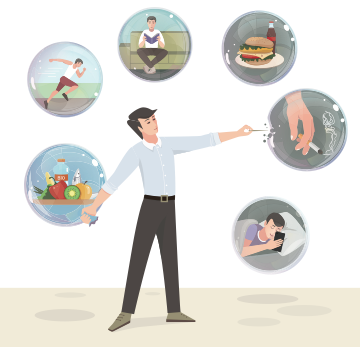 Get on a good schedule
We need structure and routine in our lives.  Our bodies expect it.  They perform best when we operate on a regular schedule.  We especially need to eat and sleep at about the same time each day. Find a schedule that works for you and stick to it!
Eat a healthy diet
Our brains need the right food to perform at their peak.  Don't go to work on an empty stomach. Learning to eat right now can avoid many health issues down the road.
Take a look at this Harvard Business review article on 'What you eat affects your productivity'
Learn to exercise
We need physical activity to stay healthy.  The benefits of regular exercise are well documented.  We need to find exercise routines that are fun and match our individual tastes.  Developing a good exercise routine is a habit that will increase both the quantity and quality of your life.
A morning run could lead you to run in half marathons and the marathons someday. Wouldn't it be great to share this with the MBA admissions committee?
Therefore, before you start to work on your MBA profile work on your body.
Step 5 – Identify the gaps in your MBA profile
Remember the LinkedIn research that you did. The whole purpose of that exercise was to find out the gaps in your profile. By now, you should know how to enhance your MBA profile. One way to do it would be to look at the profiles of the selected candidates and aspire to become better than them.
Therefore the next step is to fill those gaps in your MBA profile.
Do you know that the GMAT score has a 22% weight in your MBA application.  Learn more about the weight-age of other factors of an MBA application
Step 6 – How to improve your MBA profile
There are 10 aspects that you can work on to enhance your MBA profile for a successful application.
10 ways to boost your MBA application – improving your MBA profile
Prepare and ace the GMAT
Develop your leadership skills
Don't shy away from difficult projects at work
Take certification courses aligned with your career goals
Take up volunteer work – Go the extra mile
Create some credibility online
Learn a new language
Play and excel at a sport
Travel
Learn how to negotiate
1. Prepare and ace the GMAT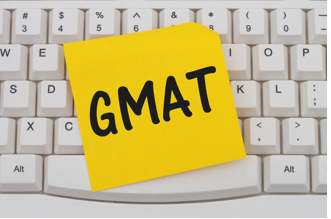 We cannot emphasize more on the importance of GMAT for business school admissions. A high GMAT score increases the chance of getting an admit as well as a scholarship. Therefore, try and ace the GMAT as soon as possible. Following a study plan is the most efficient way of preparing for the GMAT. We have written a few articles on study plans. The list is below:
Make your own study plan in less than 5 minutes with our Personalized Study Planner tool. Learn how the PSP tool works.
Learn the importance of GMAT and the top 3 benefits of taking the GMAT
According to Libby Livingston, Director of Admissions for the two-year MBA Program at Emory (Goizueta business school), students who receive scholarships are the GMAT averages and show leadership and community involvement.
2. Develop your leadership skills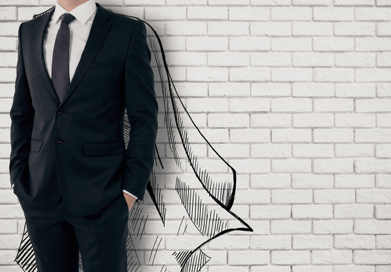 You would be wondering that you are in a junior position in your company now. How will you showcase your leadership skills? Well, you should understand that leadership means having the ability to influence others. You may be a junior member of the team but if your superiors have started listening to and implementing your recommendations then that is a leadership trait. One way of building leadership skills is by participating in difficult projects.
3. Don't shy away from difficult projects
While building your MBA profile working on difficult projects serves 3 purposes: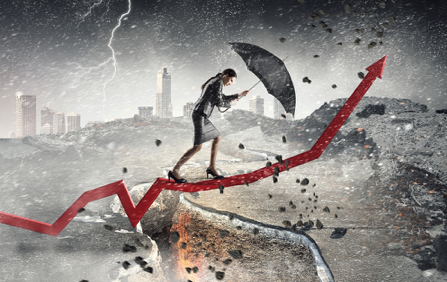 Develops a rapport with your supervisor (You can approach him/her in the future for a recommendation letter)
Develops leadership qualities in you
You learn the valuable skills of how to plan, schedule, communicate and execute a project
The school is looking at the quality of your work experience and looking to understand if you're someone who is a high performer. The best predictor of future performance is past performance. – Caroline Diarte Edwards, Fortuna Admissions and former Admissions Director for INSEAD
What are the benefits of handling difficult projects?
It adds momentum to your career which means you get promoted more frequently. The admissions committee values this career progression a lot, not just because of the promotions you got but also for the commitment you showed to the projects. This commitment is something that will speak volumes to the admission officers.
Employment opportunities at top companies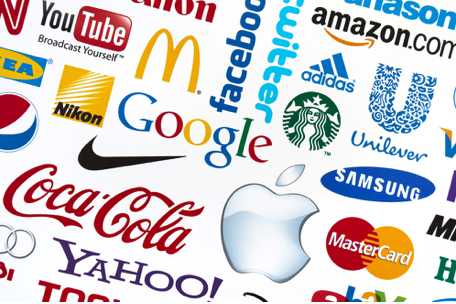 It's a fact that a huge number of people studying at Harvard, Wharton, or Stanford have worked for companies that are market leaders in their respective industries. If you have been excelling at your current job it becomes easier to switch to top companies. These companies have a rigorous recruitment process which gives the admissions committee a feeling that you are a high achieving individual.
4. Take certification courses aligned with your career goals
If you are working as an engineer right now and aspire to go into finance, you have to show that you have already taken steps towards this aspiration. To show that you are serious about your goal you can take certification courses. Coursera is one good place to acquire certifications. Take a look at some of the courses:
One thing to keep in mind is that you choose courses from top schools. Their courses carry more credibility.
You can really benefit from these courses in terms of knowledge and ammunition for your essays and interviews.
5. Take up volunteer work – Go the extra mile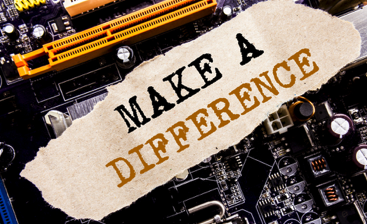 Don't just take up volunteer work for the sake of your MBA application. The admissions committee will see right through it, especially if you just started before applying. What you have to show through your volunteer experience is the impact you made in the organization. Therefore, go the extra mile while volunteering. This volunteer experience will help you:
Stand out among your applicant pool
Show competencies that might be missing from other areas of your application
Illustrate achievements that are not a part of your professional experience
Convey your values and character
Reinforce your strong candidacy
"Any volunteer activity that will give the candidate leadership opportunities or show her or his initiative will be looked at favorably, especially for candidates who may not have had the chance to lead or launch new ideas in their work yet. – Christie St-John, Director of Admissions at Vanderbilt University's Owen Graduate School of Management
Other ways you can improve your MBA profile
Above are some of the ways that you can improve to make your application stand out. However, many serious candidates include all the above activities to make their MBA applications stand out to the business schools. Therefore, it is important to go one step further in making your profile irresistible for the MBA admissions committee.
1. Create some credibility on social media
You can create credibility on social media by sharing your knowledge with the world. You can post 'DIY or how-to' videos on YouTube, start a blog, and answer questions on Quora. Having a respectable follower base for your channel or blog is something that will make you stand out in your applicant pool.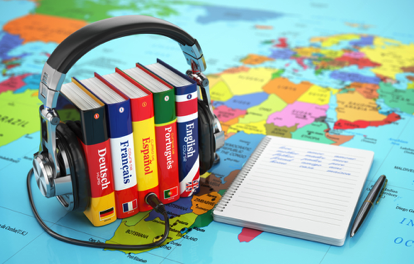 2. Learn a new language
Having a working knowledge of a foreign language will make you stand out not just from a knowledge point of view but also from the point of view of diversity. Duolingo is a great app to get started with. You can even share your language skills on LinkedIn through this app.
3. Play and excel at a sport
Playing sport not only keeps you healthy and active but also inculcates an ability to work in teams towards a common goal. This ability is highly favored by business schools.
4. Travel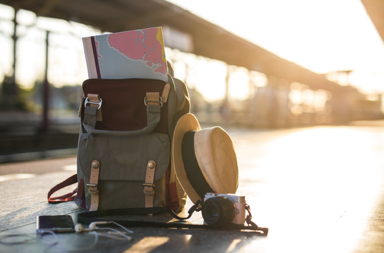 Travel gives you access to new languages, cultures, and geographies. Travel makes you more acceptable to new people and open to new ideas. Your MBA class too will be diverse and if you were well-traveled, you'll easily connect with your classmates and project mates.
"Traveling – it leaves you speechless, then turns you into a storyteller." – Ibn Battuta
Moreover, it will give you new stories to tell in your MBA essay. So, take some time off at least once a year.
5. Learn how to negotiate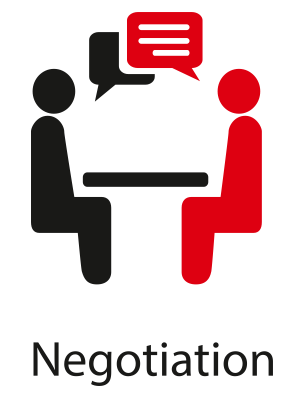 Negotiation skills are an asset in any line of work. If you can clearly communicate your views and convince the other person about your view, what can be better than that? As far as the MBA admission process is concerned, you'll find this skill most valuable during the interview process.
The starting point would be to enroll in a few online negotiation courses. Coursera has numerous courses on negotiation. So, start learning this skill as soon as possible.
These are a few ways you can build your MBA profile and be admissions ready. There are other ways too, to boost your application, which we have covered in another article.
Make your MBA profile stand out!!
Remember, that the admissions committee is looking for accomplished people from different backgrounds. Your mission at this time should be to make your MBA profile stand out.
Read this article on how to impress an admissions committee to know more. So, what do you think? Are there more ways to make your MBA profile impressive? If we missed something here then do share with us your views.