A
7
min read
Taking the GMAT exam is a prerequisite for admissions to practically all MBA programs. Scoring high on this standardized test promises benefits before and after graduating from a business school. There are a lot of answers as to why take the GMAT, the top 3 reasons being:
Admit in a Top Business School
High Chance of Scholarship
Better Post-MBA Job and Salary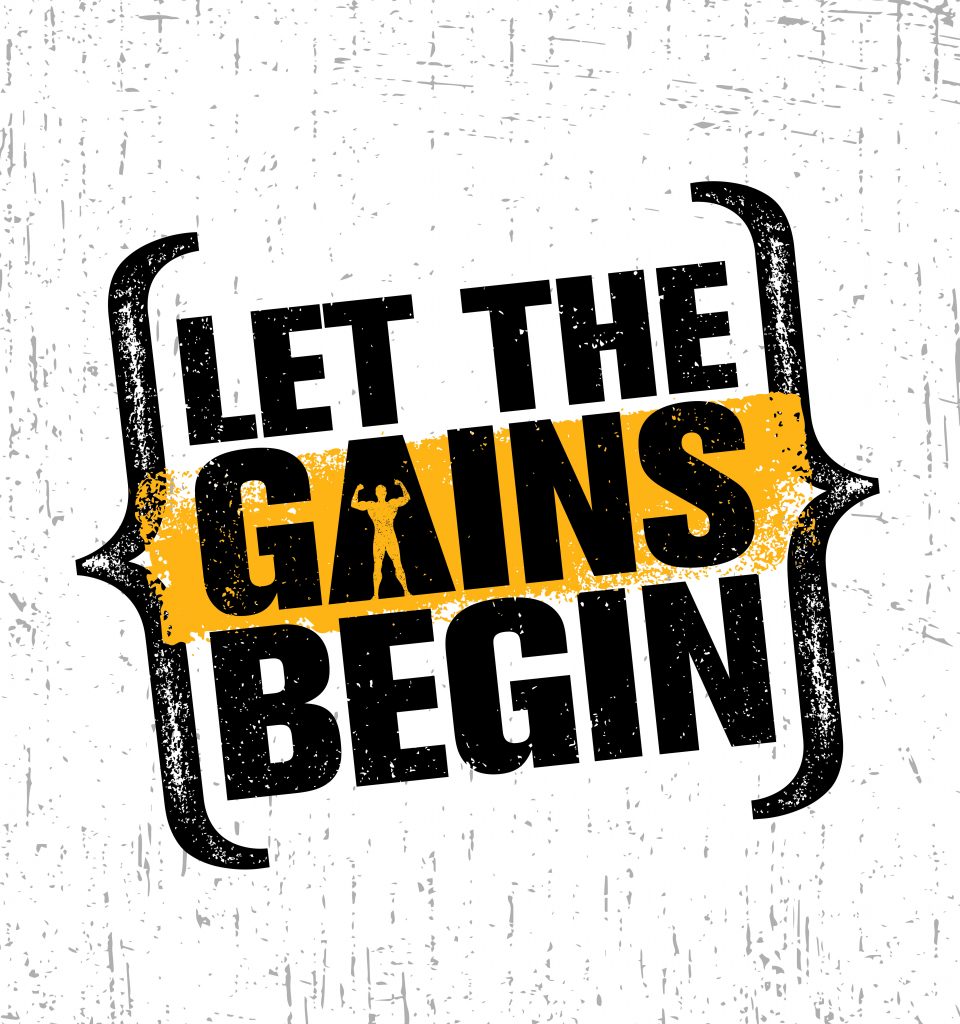 This article explains why you should take the GMAT and how a high  score helps you before and after your MBA:
Reason 1 – MBA Admission
There is a high correlation between a high GMAT exam score and an admit in the business school of your choice.  This is because GMAT is the only component of your application that can pitch you objectively against the other applicants.
Take a look at the chart below. You'll see that the acceptance rate is directly proportional to the score.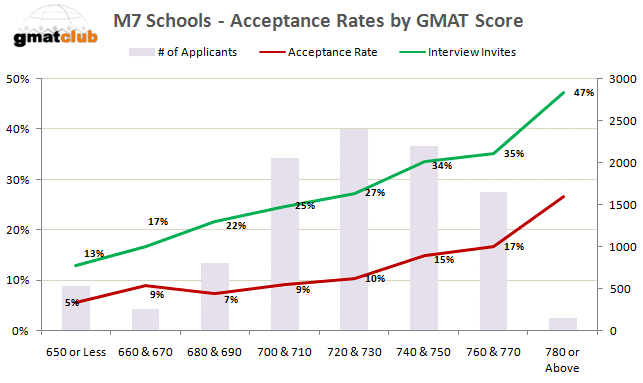 All other components of the application such as work experience, extracurricular activities, personal essays, etc. are highly subjective. Gaining an exceptional score in the GMAT tells the admission committees upfront that you have what it takes to handle the rigors of an MBA program.
Thus, it is not surprising that 9 out of 10 new MBA enrollments are made using a GMAT score.
Further, the exam assesses the skills most vital to succeed in an MBA program. Hence, an excellent score allows the candidate to showcase skills that matter most in MBA academics.
"The higher the score, the more competitive the application". Craig Hubbell, Director of MBA Admissions, UCLA Anderson on his blog.
Individuals who aced the GMAT and received an admit in their target B-School
At e-GMAT, we have countless success stories of students who either aced the GMAT in their first attempt or retook the exam, aced it, and then went on to receive an admit from their target business school. Here are 2 of them: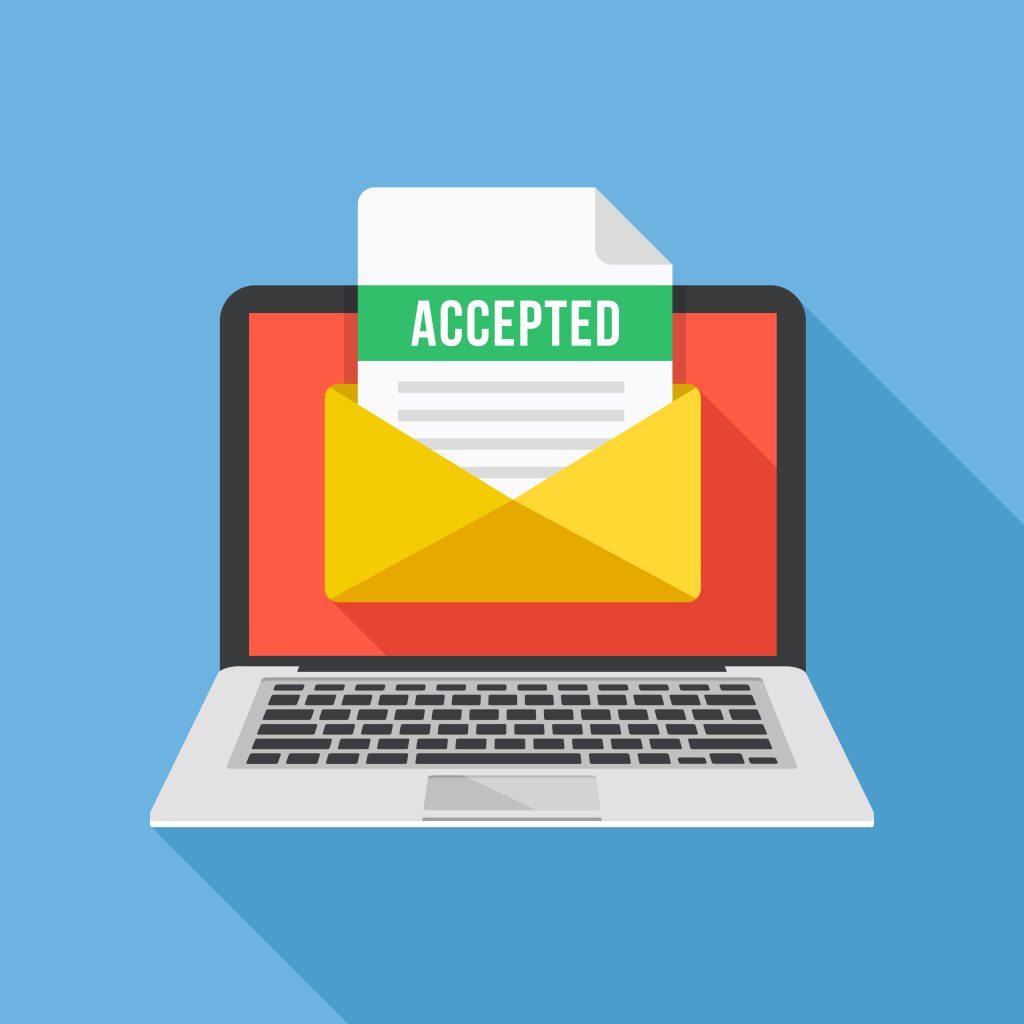 Anuj – GMAT Score 770 – Admit from Duke's Fuqua School of Business
Despite a 60+ hours work week, Anuj scored a 770 in his second attempt. To get to such a high score as a working professional with a very hectic schedule is what makes this a special story. Note that in his first attempt he had scored a 710, and yet wasn't being considered for any of his target business schools.
Guillermo – GMAT Score 710 – Admit from Wharton Business School
Guillermo's story is that of dedication and relentless pursuit of a goal. Deciding on Wharton as his dream Business School after a visit, he pushed himself and scored a 710 in his first attempt and got an admit from the Wharton School. Note that he improved his quant score from a Q38 to Q50 in just three months.
A 740+ GMAT score increases your chance of studying at a US business school. We can help you with quality online content to prepare. We are the most reviewed GMAT prep company on gmatclub with more than 1950 reviews (as on Oct 13, 2020). Why don't you take a free trial and judge it for yourself? Write to us at acethegmat@e-gmat.com in case of any query.
Reason 2 – Why take the GMAT – Chances of getting a scholarship
Most of the prospective MBA candidates don't have a glorious bank balance to finance their education.  Gaining a scholarship is a great way to pursue an MBA program without the financial burden that comes along with it. However, competition for such fee waivers can be brutal, with most of the students scrambling for a piece of the meat.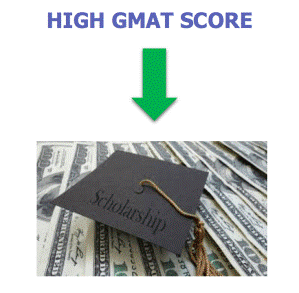 So how do you stand out amidst the herd seeking this category of financial aid? Well, it helps to know that excellent GMAT exam scores significantly influence scholarship funding. We have covered this at length in our article on What is a good score to get a scholarship?.
Do you know that leading business schools in the US contribute around $230 million dollars annually towards MBA scholarships? A high GMAT score opens the gateway for you to get one of these scholarships!
Prawee won a $180,000 fellowship
A lot of people would settle for their score if they got 660 and 650 in consecutive attempts after scoring 550 in the first but not Prawee. She decided to continue her GMAT journey to the 5th attempt to achieve her target score of 740. As a result of this score, Prawee won fellowships worth $180,000 cumulatively from 3 top business schools and is currently pursuing an MBA in Kellogg.
"Someone with a 770 score is much more likely to get a financial award than someone with a 670 – it can be much more likely for that business school to want to 'buy' that high GMAT score," says Jon Fuller, a former admissions director at the University of Michigan Ross School.
For most people, the target score should be at least 750 to be seriously considered for a scholarship, as the average GMAT score requirement of the top 10 schools range from 710 to 740. The bottom line is to chart out a two-step strategy to substantially boost your chance of securing a grant:
Identify well in advance the average GMAT score of the MBA program of your choice
Achieve the target of scoring higher than the average score
Typically, business schools do not look for a specific test total to guarantee a scholarship; however, they are most certainly drawn towards scores over and above the average at their school.
Reason 3 – Why take the GMAT – Better post-MBA salary
If you thought that the role of the GMAT exam is only to get you an admission into an MBA program, it is time to think again.
An outstanding score plays an equally big role post-MBA as it does before and during MBA. High scorers are more likely to get an admit to the top business schools. Students of these schools, in turn, have the greatest probability of landing the choicest of jobs after acquiring the coveted MBA degree.
On the GMATClub forum, a Carnegie Mellon Tepper graduate describes his experience during the recruitment process, "I was explicitly told of the GMAT's importance by one prestigious consulting firm.  A recruiter contacted me who said he wanted to make sure I applied to his company. I told him I was flattered and wanted to know why they specifically wanted me to apply.  He seemed taken off guard by the response and said, 'Your GMAT exam for one thing'."
Another reason to work towards a brilliant GMAT score is that a majority of companies, especially in the finance and consulting sectors, ask for high scores, with some of them demanding at least 740.
The impact of the GMAT Score on your salary and job prospects post-MBA is detailed out in this article – Know more about the correlation between GMAT score and post MBA salary
GMAT 680 vs 760 – What is the difference in earning potential?
A lot of factors come into play when landing post-MBA jobs, most of them being subjective. However, we have observed a trend in salary demarcation among those whose GMAT scores hover around 700 plus and those who score a few notches below.
Most graduates with a score of 700 and above earn an average salary between 120k and 140k
Those with a score lower than 700, end up making around 115k to 118k
That's a YOY difference of around 20k – a significant gap
GMAT Exam Score and Salary

 
GMAT score 680
GMAT Score    760
Starting salary post-MBA
$115,000
$130,000
 Cumulative earnings at the end of 7 years
$1,091,025
$1,233,332
(10% annual increment)
The difference in salaries at the end of 7 years
 
$142,307
The above table gives an illustration of the aggregate amount a post-MBA candidate with a high GMAT score stands to earn at the end of 7 years as compared to someone with a comparatively low score.
A business school graduate with a high GMAT score would be in a position to earn nearly $140,000 more as compared to a graduate with a lower score.
Now, $140,000 is a huge gap. However, the difference in GMAT score between these two individuals is merely 80 points.
Hypothetically, from the above example, we can infer that the low GMAT scorer would have to increase his score by about 80 points to bridge the gap of $140,000.
But, is an 80-point increase in the GMAT even possible? Well, it is. In fact, e-GMAT provides a score improvement guarantee around such an improvement too. Why don't you take a look at our free study resources and decide for yourself!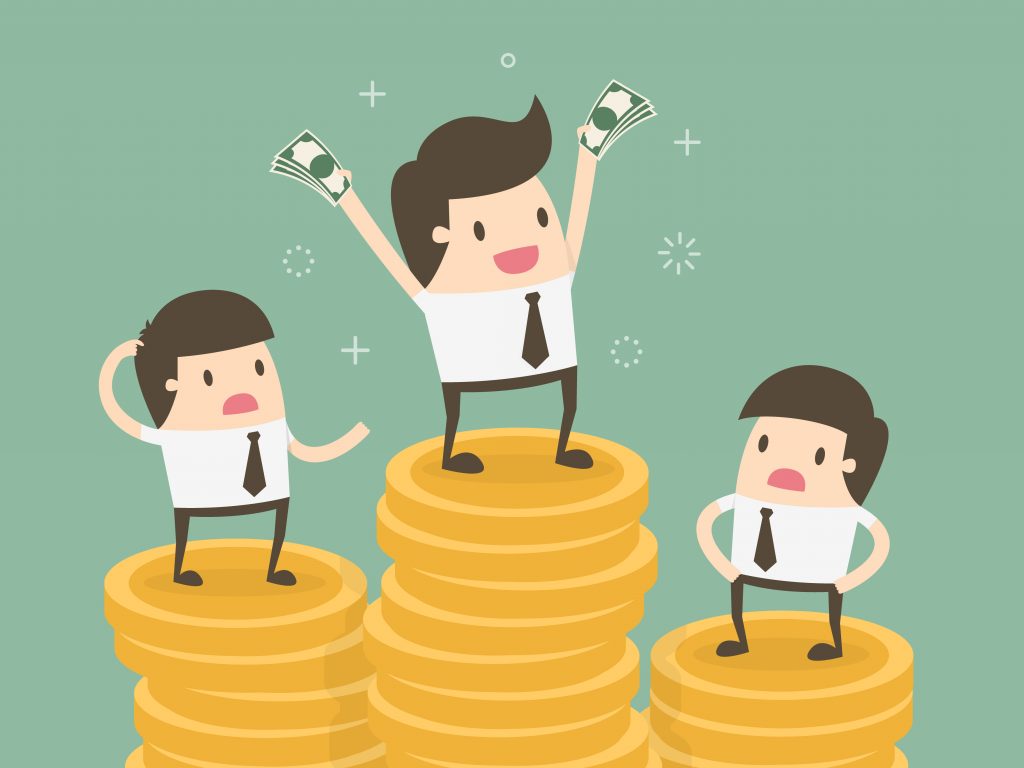 There isn't a shadow of a doubt that a high GMAT score opens the doors to unimagined opportunities.  However, we need to also acknowledge the fact that most of the exam aspirants require a solid amount of hard work and dedication to execute the mammoth task of acing the GMAT.
How can I score high on the GMAT?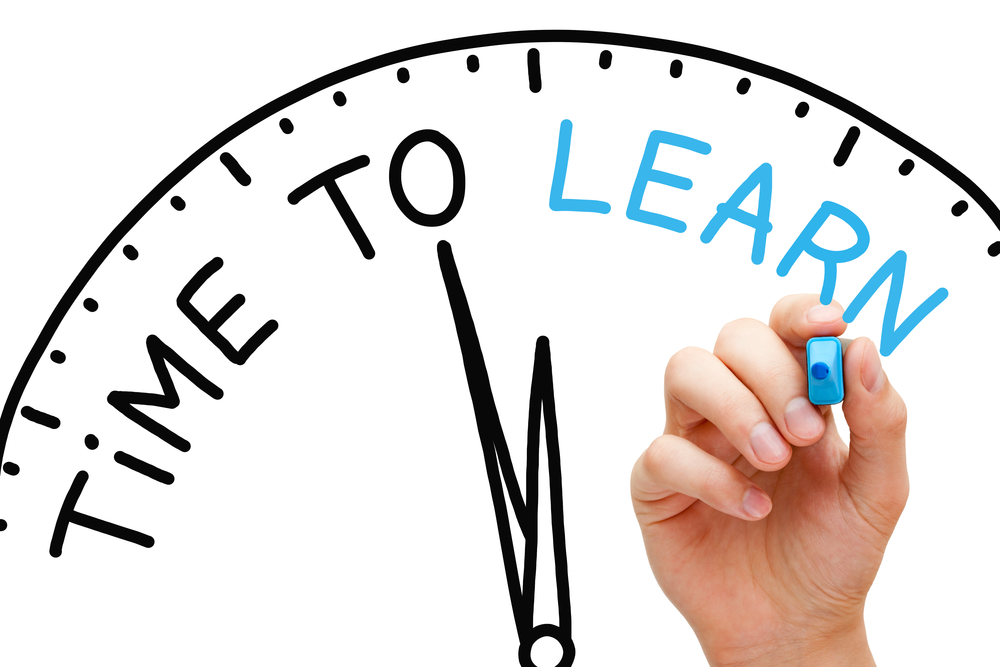 You can score high on the GMAT with a rock-solid study plan – Acing the GMAT exam is a skill, and like any other skill, it can be learned and acquired through dedication and rigor. A score over 750 is within reach of whoever takes this exam seriously and works towards it with due diligence.
We can help you ace the GMAT. Why don't you take a look at our free study resources?
Taking the GMAT and scoring high on it has its own set of benefits – before and after completing your MBA program. Only a few months of dedicated and consistent schedule is all that is required for a brilliant score. Therefore, if you have any doubts as to why take the GMAT, it's time to reconsider!
We hope that you find this article helpful. In case of any questions, feel free to reach out to us at acethegmat@e-gmat.com.
A 740+ score increases your chance of studying at a US business school. We can help you with quality online content to prepare. We are the most reviewed GMAT prep company on gmatclub with more than 1950 reviews (as of Oct 13, 2020). Why don't you take a free trial and judge it for yourself?