A
8
min read
ISB has two essay topics for the 2021 admissions. These essay topics are as follows: 
ISB Essay 1: Describe with examples the most important personal quality that you possess which significantly enhances your prospects of being successful as a leader? (400 words max)
ISB Essay 2: What are your short term and long-term career goals? How will Post Graduate Program at ISB assist you in achieving your goals? (400 words max)
Apart from these 2 essays, there is one reapplicant essay that is to be written by candidates who are reapplying to ISB.
In this article, Sanjay Dhingra, an ex-ISB admissions officer shares his analysis and tips for essays asked for ISB PGP 2021 admissions.
Applying to MBA Programs? Meet top business schools like Columbia, Wharton, Rotman etc. at The MBA Tour this month. Also get a Personalized Profile Evaluation and exciting Profile-based Waivers from ISBmantra and Admit Square Consulting.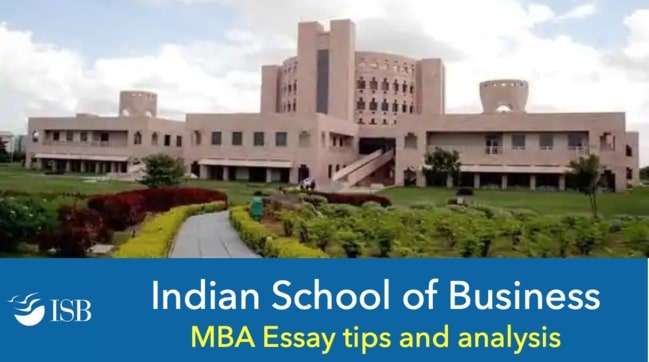 Learn more about the importance of an Essay for Business School applications. 
ISB Essay Topics for 2021 Intake: Analysis and Tips
For ISB 2021 admissions, there are two essay topics and one reapplicant essay:  
ISB Essay 1: Describe with examples the most important personal quality that you possess which significantly enhances your prospects of being successful as a leader? (400 words max)
Before approaching an MBA application essay question, it is important to understand the school's objective behind asking that question. ISB's first essay prompt for this year is to identify that unique "most important" personal quality that you bring to the myriad diverse qualities that the cohort cumulatively will have.
The first obvious challenge is to identify that "one" quality that you would want to highlight. Identifying the quality will just be the first step though! The key challenge is that the quality will need to be backed by multiple credible and recent examples.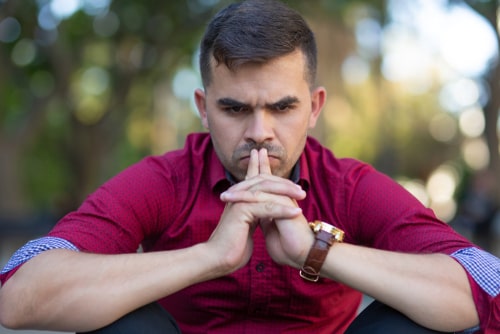 For the reader at ISB, who will be going through several essays, the examples should be strong enough to develop an instant connection. The best way to establish the identified quality is to "show" instead of to "say" that you are awesome at something.  It will be important, therefore, to take the Situation-Task-Action-Result framework to drive home the point.
Examples of your identified personal qualities showcased/practiced at work or during college will help connect them with how you will leverage these qualities during and post ISB.
In an interview scenario, it opens a window for a constructive discussion leading to different leadership styles and the style you will follow. Knowing some leaders at work or outside and their qualities that influence you the most will also help.  
The next challenge is to understand the difference as well as the overlap between personal and professional qualities. There is often a fine line between what is inherent and what's acquired – and a personal quality can be either of them.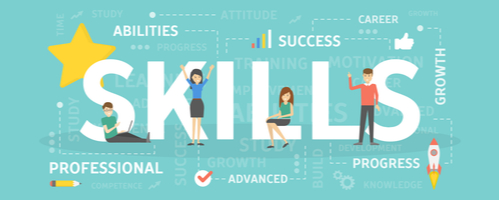 The key is to ask if the quality has "global applicability" versus its importance being limited to specific contexts.
Being "entrepreneurial" will mean you are someone who takes initiatives, don't mind taking risks, and demonstrate a high level of ownership. Interestingly, your quality of being entrepreneurial has global applicability and doesn't necessarily require you to have worked with a start-up or have started your own venture.
At the same time, there are certain skills that are personal but expected. Do not fall into the trap of showing how "committed" or "hardworking" you are. These are hygiene factors – you better be committed and hardworking if you are to make it to ISB and survive the rigorous year once you secure an admit.
Not always will you need to explicitly contextualize the content of Essay 1 with Essay 2 but remember that your effort and communication should add up.
The reader will appreciate and find you a more suitable candidate if they are able to mentally add up how your qualities will help you achieve your goals and career plans – especially coming in handy as you take up leadership roles in the future. 
Surely, a lot to attend to through just 400 words, but a good time investment, planning, and effort can help you put together a strong essay.
ISB PGP Sample Essay Structure – Essay 1
Identify and isolate the quality that you would like to present
Present concrete and diverse examples of where you demonstrated the quality
Establish how the quality enhances your prospects of being a successful leader
Planning to get an admit into ISB? Then a good GMAT score is required. The average GMAT score for ISB PGP Class of 2020 is 710. Start your GMAT Preparation with our Free Trial and get access to Free GMAT resources. 
ISB Essay 2: What are your short term and long-term career goals? How will Post Graduate Program at ISB assist you in achieving your goals? (400 words max)
The career goal essay has consistently found place in the ISB application, especially since unlike most international programs of similar repute, ISB provides complete placement support. This remains one of the primary reasons why ISB is very keen to understand your short-term goals.
As you start writing your goals, it will be important to be very specific about your plans immediately post MBA and not get too engrossed in detailing your plans for the "future and beyond".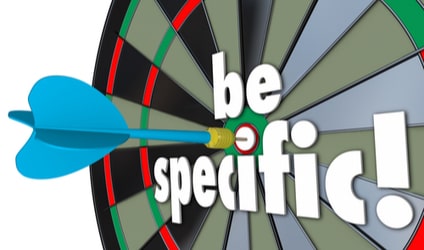 While the world and the economy are likely to change significantly in the coming years, you better have a strong and specific reason to have invested your time, money, and effort in the ISB MBA at this point in your career.
It helps to keep your short-term goals consistent with your past. The recruiter is going to value your experience until now; hence do not underplay it.
The idea is to demonstrate your intention of effectively leveraging the experience and exposure you have gained until now. You may want to move to a different function or industry – that is justifiable. Focus on the Transferable Skills that will equip you to perform in your new role.
If you recognize that the role/industry you want to enter is a bit too competitive, it may be a good idea to also present a Plan B.
But both your Plan A and Plan B must be consistent with your long-term plans. All that you will do in the next 4-5 years should not be considered the ultimate destination, but rather, a path leading towards a larger purpose.
While presenting your long-term goals, do not get into specific designations, but focus on presenting the direction you would want your career to take.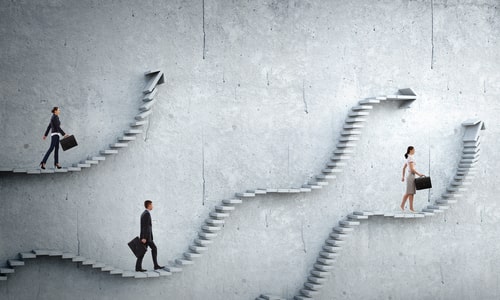 Define your long-term plans to include the foreseeable future – let's say 8-10 years from now. Your plans may very well evolve with time and experience, but to begin with, a base plan must be in place.
A major part of your essay should also go into establishing the quality, context, and highlights of your past experience. If you have undertaken any major industry or function shifts, cite what you learned at each stage, alongside demonstrating that you achieved seamless transitions.
Conclude by validating the indispensable need for an MBA and why you think ISB precisely resonates with your aspirations.
Remember not to go overboard with 'why ISB', since it would not earn you any brownie points just because you listed several clubs, electives, and faculty at ISB. The essay is more about you and how ISB is an ideal choice in your scheme of things. Keep it short and sweet.
ISB PGP Sample Essay Structure – Essay 2
Briefly (about 100 words) establish your career progression to date and the skills that have been developed
Present your short-term and long-term goals and the specifics that may be required in the context of your profile
Talk about the knowledge and skill gaps that exist, which may be critical to your future plans
Finally, talk about how the ISB PGP can help you get there
ISB PGP Re-applicant Essay Analysis
Essay topic – Please use this space to explain significant improvements in your profile since your last application to the ISB PGP.
Candidates who applied to ISB in the previous years are required to write an essay detailing the improvements in their profile. This is the best opportunity to convince the school that you have indulged in introspection to evolve a fresh perspective and enhanced your eligibility by upskilling or retooling. If you applied through the Young Leaders Program (YLP), you do not need to write the reapplicant essay.
If you applied in R1 last year and are applying in R1 again, you have had almost a year to plan afresh. Recapitulate the entire effort you may have expended to improve your profile.
If you applied in R2 last year and are now applying in R1, you have had just about 8 months, and this span may not reflect significant changes in your profile.
Did you still create opportunities to enhance your skills? You presented certain career goals in your last application. Did you take up professional initiatives and self-learning opportunities to move towards your professed career goals? Did you assess what might have gone wrong, talk to alumni and industry experts and attempt to position yourself better this year? If your GMAT score was not good enough, were you willing to push yourself and retake the test? If you ended up scoring the same again – the school will still appreciate your intent and your commitment to the goal of doing the MBA at ISB.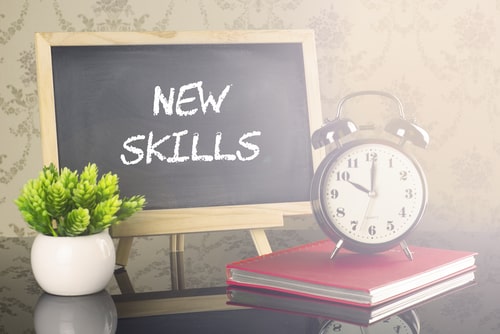 Talk about the new projects, new learnings from these projects, things that you got to do for the first time, interactions you have had that had an impact on you and your career plans. Do not forget to include the experiences that helped you refine your core and soft skills further.
If you presented a goal or a career plan last year that you failed to justify in the interview; or if, after more thorough research, you have decided to opt for an alternative plan that you can validate, do not hesitate to make a statement. Feel free to present the specifics of the research you engaged in to arrive at a more rational career plan. For all logical purposes, this is a better approach than presenting the same career plans again, when you are not too confident about being able to substantiate them in the interview.
About the author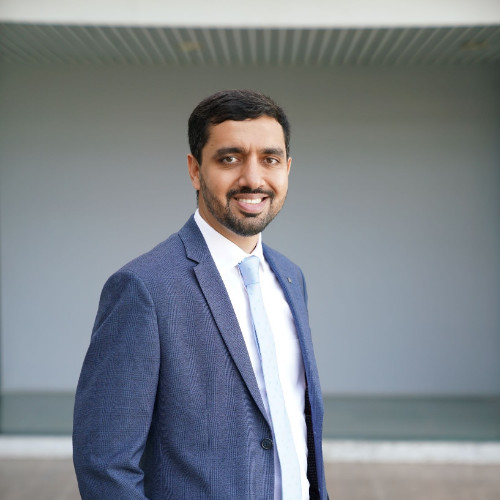 Sanjay Dhingra is the Chief Mentor & Managing Partner at ISBmantra & Admit Square Consulting. An ISB PGP alumnus himself, previously he was an Admission Officer at ISB where he reviewed, interviewed, and admitted students to the ISB PGP, Early Entry Option (EEO), YLP & PGPpro programs.
Essay Analysis is written with inputs from AM Kannan, former Director of Admissions at ISB, Vikram Singh, former Admissions Manager at ISB and Prashant Tibrewal, Founder of ISBmantra.
As the only consulting company with Former ISB Admissions Officers on Board, ISBmantra boasts a success rate of over 80% with its ISB applicants. You may send your details to info@isbmantra.com for a free profile evaluation.
Applying to MBA Programs? Meet top business schools like

Columbia, Wharton, Rotman,

etc. at The MBA Tour this month. Also, get a

Personalized Profile Evaluation

and exciting

Profile-based Waivers

from ISBmantra and Admit Square Consulting. 

Register Here

 
Are you planning to pursue your MBA? Then a high GMAT score can help you get an admit to your dream business school. Start your GMAT Preparation with our Free Trial and get access to free GMAT resources. 
ISB Essay 2021: FAQs
What are the different types of MBA programs that ISB offers?
Apart from the flagship ISB PGP MBA, there are three different types of ISB MBA programs:
1. ISB PGPMAX
2. ISB PGP MFAB
3. ISB PGPPro
Read in detail about each type of ISB MBA.
What GMAT score required for ISB PGP?
The average GMAT score range for the class of 2020 is 600-770.
What is the tuition Fee for ISB PGP?
For the PGP batch of 2019-2020, the tuition fee is INR 2,350,000.
Is the GMAT score important for ISB PGP Admissions?
Yes. your GMAT score is one of the components that you get evaluated on. There is no fixed weightage of the GMAT score in the ISB admissions process. However, the average GMAT score for the past few years is 710.
Here is an article on the importance of GMAT score in the ISB admissions process.