Many people would have settled for a score of 730 especially if it was achieved in their very first attempt itself, but not Sidharth. With sheer determination and an unwavering aim, he improved his score to 760. Read on to know more about his journey or watch his video interview.
0:16 – First attempt
01:22 – Why the second attempt
05:30 – Change in approach
09:47 – Change in scenario
12:46 – What do business schools look for in applications
16:43 – What should be in focus in a good application
Rajat: Congratulations on scoring a GMAT 760. Give us a walkthrough of your GMAT preparation.
First attempt
Sid: I started my preparation in October and gave my first exam on 24th of November 2018. From 1st October till then I grilled myself and went through every question that I could find. My main aim was to practice as much as I could rather than learning any concepts. I made it a point to practice at least 3 hours every single day. My first exam went in a haze. I expected a lower score as I had never scored over 710 in any of the sample tests that I had taken, but I eventually scored 730(V-41, Q-49). I considered myself lucky and considered this as a fluke.
If you're also planning to retake the GMAT, this 5-step retake strategy will help you immensely.
Reason to go for a second attempt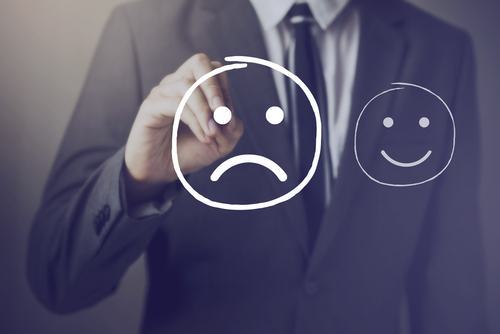 After the results I started searching for schools where I wanted to go. I soon realized that 730 was a moderate score for an Indian engineer male candidate like me from their class profiles. So, I wanted to boost my score.
I considered many courses by going through the information available in gmatclub. This led me to e-GMAT and some of your videos.
I was very impressed by one of the webinars posted on YouTube by e-GMAT on Quant which was my weaker link and eventually led me to buy e-GMAT's package for quant.
During my preparation I was so impressed with the product, I decided to purchase the package for verbal as well. I almost completed the quant package and half of the verbal package. After the tutorials, I started to attempt the mock tests that were provided. I gave 7 to 8 tests and scored in the range of 710 to 780. I was confident that this time I would secure a good score but eventually, I could score only 720.
Here are the 7 steps which will help you score 700+ on the GMAT
Rajat: So, when you got a 720, what were the sectional scores?
Sid: I got a V-38 and Q-51 which I believed was not a true reflection of the effort that I put in. So, I decided that I'll practice more and give it another shot. I was pretty relaxed this time. I went through the tutorial sections once again.
Change in approach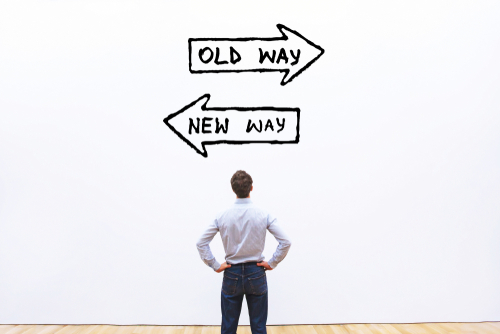 The main difference in my preparation this time was that I resonated completely with the approach of slowly breaking down questions that Payal had implemented in her tutorials and put my heart into it. During my test, I focused on the question at hand rather than thinking about the last question that I had attempted.
I wanted the scores to reflect my true potential. As I have an 8 to 6 job, I had to plan accordingly to overcome the time constraints. I prepared till 12 in the night and consistently followed the routine. Most important was capturing the essence of the tutorials. When I reflected on the past incidents it came to me that I used to switch into panic mode and tried to rush through the questions rather than allotting the time deserved by each question.
If you have a hectic work schedule, then this GMAT study plan for working professionals will help you
Rajat: That is very interesting. I would say it was very mature of you to realize that.
Sid: This incorporation of self-reflection is something that helped me along the way. There were some people with whom I discussed my approach, my applications, and even those business schools I was aiming at. A couple of them told me not to pursue an MBA at all while some others advised me to go to schools like Georgetown with my score of 730 just after my first attempt. But I wanted to give it my best and will carry this forward when I give my applications also. I believe that I have within me to ascertain my strengths and more importantly my weaknesses and this has helped me now and hopefully in the future also.
Change in the scenario in 2019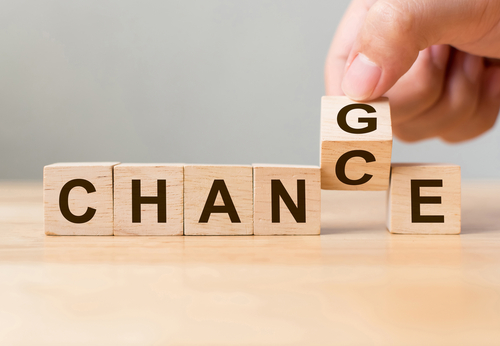 Rajat: Definitely, it will. 730 was actually a good score but it depends on which B-school you are aiming at. If you want to go to Stern or schools in Boston or Columbia this score would definitely help you. Another problem with the score of 730 was that you probably would not have secured a fellowship or a scholarship.
The year 2019 was somewhat special for many reasons but mainly because the amount of money allocated for scholarships was the highest and the competition was on the lower side in decades. This was due to Trump's H-1B policies and the trade war with China which reduced the number of Chinese applicants drastically. So, in this context, I think the score of 760 will definitely help you.
Sid: That's what I hope. But I know that still there's an uphill battle in front of me to reach my goals.
Here is how you can improve your MBA profile and boost your application
Rajat: But you have an IIT Patna background which would be of help to you
Sid: Yeah, I had a really interesting journey over there. Mine was the first batch and I can proudly say that I was one of the formative members of the student culture over there.
Rajat: That's where you are not a typical IITian and that makes it even more interesting.
Sid: Yeah, but some people whom I have talked to are saying that as I am not from an IIT Madras or an IIT Kanpur, it would not be that impactful and can even be detrimental to my application.
If you want to try out the e-GMAT course that helped Siddharth score a 760, sign up for our Free Trial. We can also help you with a personalized study plan and give you access to quality online content to prepare. Write to us at acethegmat@e-gmat.com. We are the most reviewed GMAT prep company on gmatclub with more than 2100 reviews
What do business schools look for in applicants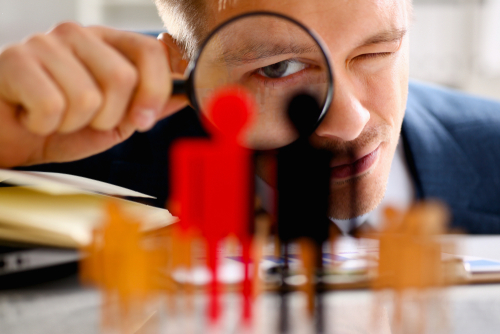 Rajat: No, it would definitely not be detrimental but there are chances that it won't be having that impact of an IIT Madras or an IIT Kanpur for that matter.
But essentially, it's not about just the brand, rather it is what you have done there. Also, your academic performances have been consistently good over the years which is a very important factor to be considered as many good business schools would want a proportion of their class to be under that category.
For instance, we had a student last year who was an alum of IIT Delhi. She had 5 years of experience in the oil and gas sector in India. She scored a 770 and got through Harvard, Stanford, Wharton, Kellogg and INSEAD. She is currently studying at Harvard. She did not have the extracurriculars that you have but it's her good and consistent academic performances that helped her get through.
When you consider the applicants, who get through to Harvard and Stanford, a good proportion falls into this category. One way to observe this is to look up the profiles of students on LinkedIn.
In that regard, your profile matches with someone who would fit into that group with your exceptional performances throughout your life and a good GMAT score.
Sid: I see. Do you think if it is possible for me to crack schools like Wharton and Booth?
Rajat: Yes, you can definitely crack Wharton and Booth
Sid: One thing that I did not mention in my resume was my involvement with a non-profit organization back in Punjab, which focuses on helping people to get out of drug addiction. I work informally by collecting money from people over here who are from that part of the world. I was also the director of a start-up which is still active. Do you think these things will help or should I even mention those?
Wharton and Booth class profiles and employment reports
What should be in focus in a good application
Rajat: I think you should. The question here should be more focused on how you will be positioning your application. For example, in your professional side, there are only 3 points which talks about what you have done during your 2 years of work-ex which if I say is under-representing yourself. So, the main area of concern here is what achievements you have to show for the tenure of your work.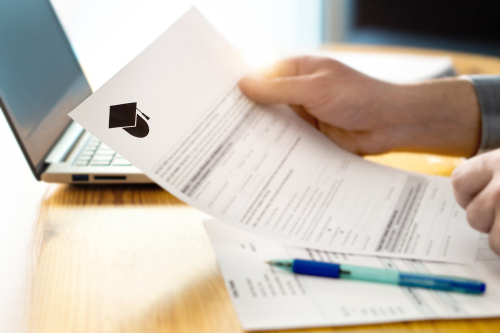 Sid: This resume was not built with the purpose of higher studies in mind, rather it was designed on the recommendation of a recruiter highlighting my technical skills which eventually led to me securing two job offers from some reputed organizations.
Rajat: This resume is more of a machine-readable resume with a lot of keywords which is not the case when you apply to these B-schools where there is more human involvement in evaluating your resume.
Sid: Yeah, I completely understand.
If you want to try out the e-GMAT course that helped Siddharth score a 760, sign up for our Free Trial. We can also help you with a personalized study plan and give you access to quality online content to prepare. Write to us at acethegmat@e-gmat.com. We are the most reviewed GMAT prep company on gmatclub with more than 2100 reviews.