A
6
min read
As a software engineer, a 730 GMAT did not help Dipinty stand out among the pool of applicants applying to her dream business schools. She got waitlisted from three out of four business schools. The admissions committee pointed out that her profile was average, and there was nothing that stood out. The only component she could change in her MBA application was her GMAT score. With the help of the e-GMAT strategy team, she was able to identify where she was going wrong and focused just on that.
After leveraging analytics from Sigma-X mock, Ashutosh – an e-GMAT expert, identified three weak areas:
Critical reasoning
Number properties
Permutation and combination
He created a personalized 1-month plan to help Dipinty improve her GMAT score. Read this article to know how Dipinty went on to score a GMAT 760 from 730. A 30-point improvement even fetched her a scholarship worth $50,000 from Dartmouth Tuck.
Here is the outline of the article:
Want to watch a video interview instead? Look below:
How did Dipinty's GMAT Prep Start?
Dipinty: I started my GMAT Preparation with GMAT Club as my repository. During the first two attempts, where I scored a 720 and 730 on the GMAT, I did not have a structured study plan. I used to solve questions haphazardly from here and there and did not know which path to follow. For Quant, I used a lot of shortcut methods to arrive at the answer. This is why, even though I am an engineer with a quant background, I got a Q48.
In Verbal, sentence correction was my strongest suit. But in critical reasoning, I got confused between the options. Somewhere on the back of my mind, I did not know what the answer was. That is the reason why I scored a 720 on the first attempt.
I took another shot but ended up scoring a 730. It was not a very substantial improvement because I did not structure my prep. I used to practice a lot of questions, which did not help.
Is 730 a good GMAT score?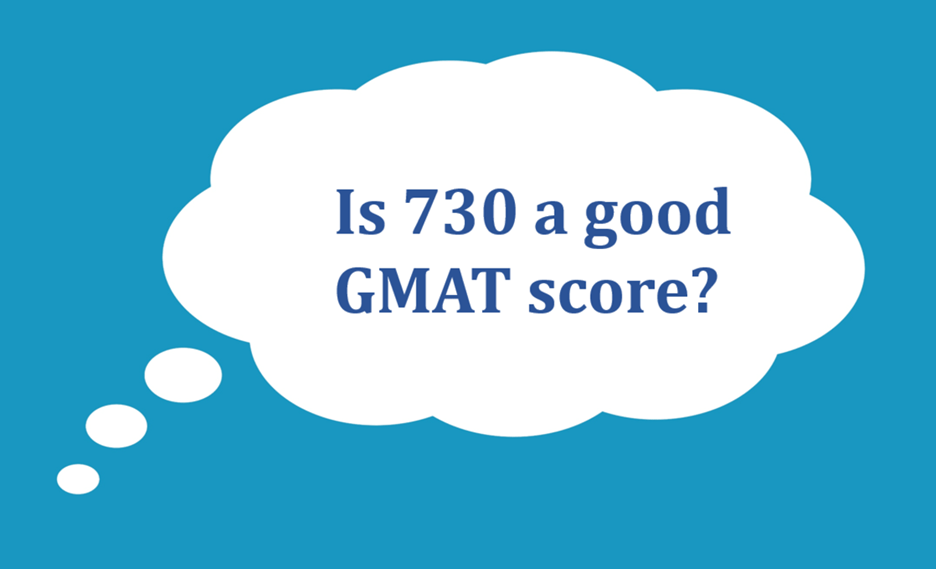 For her second attempt, Dipinty scored a 730 on the GMAT. As she was in the top four percentile, she felt confident. She started applying to business schools. However, she got waitlisted because her profile was not outstanding. What did she do next? Read below
Dipinty: Work background and gender are also considered while evaluating your MBA profile. A GMAT 730 for me (an Indian IT female) is not a competitive score because I come from a competitive pool.
I was waitlisted with a GMAT 730 for MBA programs at Darden School of Business, Duke Fuqua, and Michigan Ross.
The admissions committee did not explicitly tell me about the GMAT score. However, they mentioned that my profile was average and nothing was over the top. So, something had to be excellent in my MBA profile to stand out from the pool. I knew that if there is one factor that I can change, it was the GMAT score.
I can not go back and change my GPA or work experience. One factor that can be changed in my MBA profile is my GMAT score. I can go back and retake it.

Dipinty
Dipinty has a GPA score of around 3.5, with experience in the IT industry.
Here are 6 tips for applicants from the Overrepresented applicant pool, link Dipinty.
Retaking the GMAT – Aiming for a 99th Percentile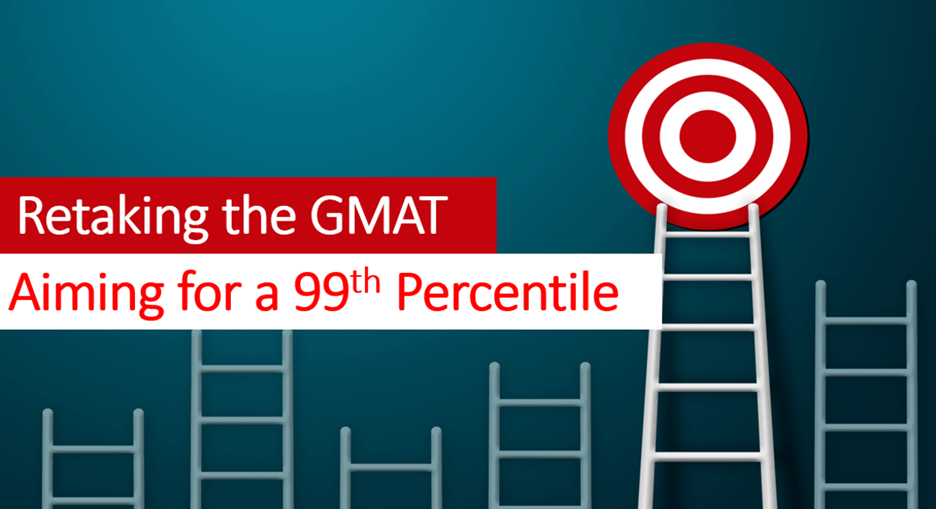 Dipinty: I was strictly aiming for 750 above. I knew that I had not strategized and structured my GMAT prep for the last two attempts. I came across e-GMAT's webinar where they were stressing the fact that the strategy is essential. After attending a few Quant webinars and I was impressed. But I did not think that I required the course. However, I soon realized to get the 99th percentile; it is crucial to seek professional help.
I went on to the e-GMAT's website and booked a strategy call. Ashutosh was assigned to me as my strategy expert. He pointed out that my GMAT prep has been out of touch for the last seven months, and the first thing I need to do is take a Sigma-X mock test. He wanted to assess where I currently stand and did not ask for my ESR report because they are expensive to get, and the Sigma-X mock is an accurate tool to evaluate my performance.
I took the Sigma-X mock test and scored a 750. But this time, my Quant score was Q48. My Quant scores were not consistent as my verbal.
Signing up for our FREE Trial and get access to 10+ hours of video lessons, 400 practice questions, 7 live sessions, and a Sigma-X mock test. We are the most reviewed GMAT prep company on the GMAT club, with more than 2400 reviews.
Advice from e-GMAT's Strategy team
After taking the Sigma-X mock, Ashutosh – an L2 strategy expert, identified three weakness across sub-sections:
Number properties
Permutation and combination
Probability
Dipinty: Ashutosh told me to go through the Quant concept files to get my concepts well-polished. Once that is done, I went through the hard questions (replicating the GMAT test environment). For the Verbal section, CR was always my weakness. What Ashutosh's analysis added was that I was also spending more time-solving questions in CR.
I did not need an extensive study plan. Instead, I need to work on those sub-sections where I was faltering. Ashutosh gave me a personalized one-month plan, which was in my budget.
Why should you create a milestone-driven GMAT personalized study plan? Take a sneak peek at our tool.
How Dipinty used the e-GMAT course to improve her ability?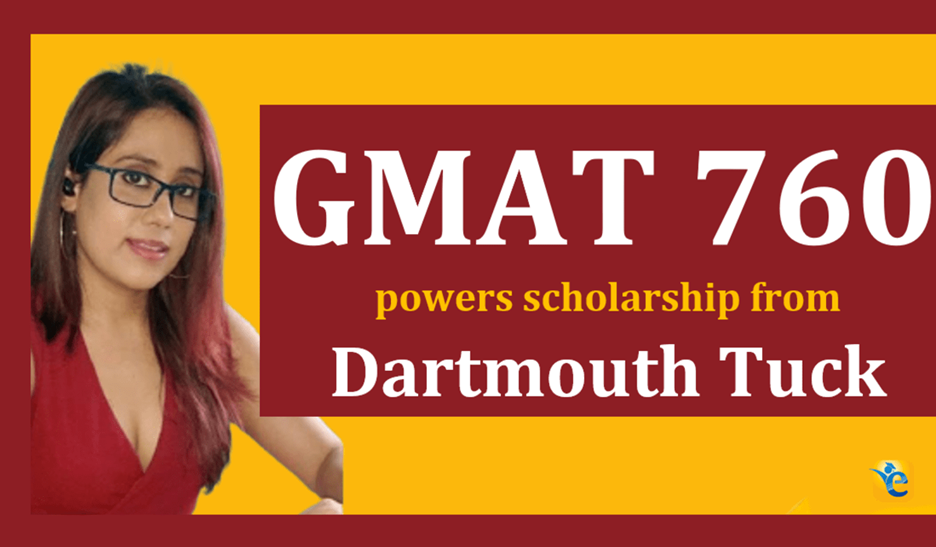 Dipinty: I started doing the concept files of Quant. Within a week or two, I tried to finish off all the concepts, make flashcards, and write down some important points. I did the CR concept files and picked up assumptions, strengthening and weakening sub-topic from that.
Pre-thinking Approach to ace CR
Dipinty: In the e-GMAT's webinar, you hear a lot about pre-thinking, but I did not know how to apply that. When I went through the assumption's subsection of CR, I got to know what pre-thinking is. For instance, by reading a question, you can point out the premise, which is the conclusion, and then know l how to fill the gap between the premise and the conclusion logically. That's the assumption.
The second thing that I learned through the e-GMAT course was the negation approach. For instance, we can try to negate the assumption, which would destroy the conclusion, i.e., falsification in question.
Building Ability in Hard questions through Scholaranium
Dipinty: The first thing that was lacking when I was practicing questions was that I did not keep track of how much time I spent per question. Scholaranium simulates a kind of test environment, where you can select the number of questions and solve them at a go. You cannot pause it in between and take a break. So, the concentration stays on the screen and the questions.
Another advantage of practicing through Scholaranium was that you could apply filters. For instance, if you want to solve challenging questions in the CR subsection "Assumptions," you can do that.
For both Quant and verbal prep, I used Scholaranium to pick up hard questions. I also applied the mix-and-match approach for Quant, where I use to pair up questions on arithmetic and geometry.
Learning Concepts and their application for GMAT Quant  
Dipinty: e-GMAT taught a step-by-step approach. There are no shortcuts, and every time you solve a question, even if it is a very simple question, you solve it methodologically. This is useful when you come across a hard question. A structured process can seem tedious at first, but you get used to it. It helps you not only to learn the concepts but also how to apply them.
Updating the GMAT 760 score with Dartmouth Tuck
Dipinty: The first thing I did once I got my scores was to update it for all the schools I applied to. The results were still due for Dartmouth Tuck, and I sent the admissions committee the updated 760 scores. They sent me an e-mail back stating, "Congratulations on your wonderful score. We will update it on your profile and weigh it in a while making the admission decision."
I was delighted when I got a call for admit. I also got a scholarship for $50,000.
If you are planning to take the GMAT, we can help you with a personalized study plan and give you access to quality online content to prepare. Write to us at acethegmat@e-gmat.com. We are the most reviewed GMAT prep company on gmatclub with more than 2400 reviews and are the only prep company that has delivered more than 700+ scores than any other GMAT club partner. Why don't you take a free trial and judge for yourself?