A
7
min read
The top business schools and programs have no shortage of applicants to chose from while creating their MBA classes and cohorts. With more than 8-10 applicants competing for each spot in the class, it becomes essential to stand out. This is even more important for MBA applicants from over represented applicant pools. But how do you accomplish this in a sea of all more than qualified candidates?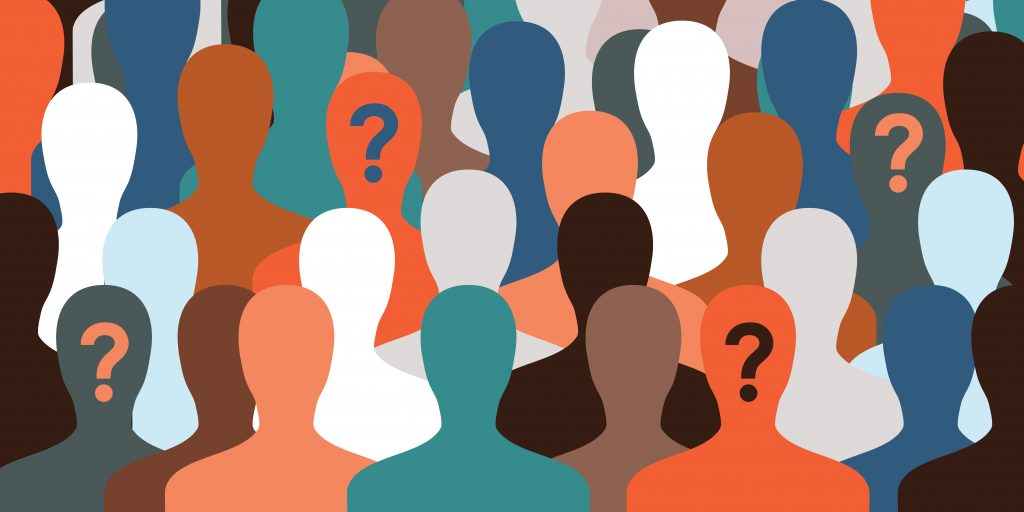 In this article we answer the above as well as the following questions:
Identifying if you belong to an over-represented MBA applicant pool
If you're an Indian who has done his engineering from an IIT's and have been working in the information technology space since graduation, you belong to an over represented applicant pool. Similarly, if you are working in investment banking or management consulting you belong to an over represented applicant pool. Thus, a simple way to figure out if you belong to an over represented applicant pool is to analyze if the applicant pool you belong to performs well in the GMAT traditionally.
The following are examples of some traditionally over-represented applicant pools:
Indian Engineers working in Information Technology or Engineering
Professionals are working in traditional fields where an MBA is a necessity to move forward like Finance, Investment Banking, Management Consulting, etc.
Far East Asian Applicants
Thus, the first step in creating a strategy to distinguish yourself from the applicant pool you belong to is identifying which applicant pool you belong.
Factors which determine your applicant pool
Besides your education and field of work, the following factors determine the MBA applicant pool you belong to:
Nationality
Education
Industry
Age
Gender
Post-MBA Career goals
Nationality:
Your country of citizenship defines the applicant pool to which you belong. However, this may be looked at differently if you have had significant international work experience or hold dual citizenship from another country.
Education:
The field of your undergraduate degree also determines the applicant pool to which you belong. As mentioned earlier being an Indian engineer working in the information technology or Software engineering would be considered an over-represented applicant pool.
Industry:
If you work in an industry that traditionally feeds heavily into graduate business programs such as Investment Banking, Management Consulting, etc., you belong to an over represented applicant pool.
Age:
Depending on your undergraduate degree and your years of work experience the age at which you apply for a graduate management program determines the applicant pool to which you belong. In industries such as banking, where to move up the career ladder an MBA is considered a pre-requisite, the applicant generally tends to apply to graduate business programs after a couple of years of work experience.
Gender:
Gender is another factor that determines the applicant pool to which you belong. Consider this, more males pursue engineering in India than females; thus while male engineers may be an over-represented applicant pool, an Indian female engineer would not belong to the same applicant pool.
Post-MBA career goals:
What you do after you get an MBA is as important as what you've done before it. Thus, if your career goals are to transition to consulting or to move into private equity from your current investment banking role, then you belong to an over represented applicant pool.
Now that you know the factors that determine your applicant pool and can identify the applicant pool that you belong to, let us look at how to stand out and distinguish yourself from the pool.
How to distinguish yourself as an MBA applicant from an over-represented applicant pool?
Before we look at the ways to distinguish yourself as a candidate from an over-represented applicant pool, it is important to understand why it is necessary to do so. The top reason is to increase your chances of admission to the top and fiercely competitive graduate management programs.
Your mantra in this endeavor should be: "To fit in as well as stand out."
Here are how you can distinguish yourself from your applicant pool:
Get a higher GMAT score
Thoroughly research your business schools and programs
Choose your recommenders wisely
Create more compelling essays that show a unique perspective
Have well-defined career goals, both short and long-term and articulate them in essays and applications
Avoid "Misunderstanding" the importance of extra-curricular activities
Getting a higher GMAT score
While it may sound cliché, a GMAT scores significantly greater than your target business schools median score is a sure shot way to get your application noticed. Your GMAT score is given a 22% weightage in the admissions process. You may not be able to do much about your other academic statistics such as GPA, but the flexibility of taking the GMAT offers the opportunity for score improvement.
Getting a higher GMAT score significantly increases the chances of admission into the top MBA programs.

And the advantages of a high GMAT score don't stop there; a higher GMAT score increases your chances of getting a scholarship and boosts your earning potential after you graduate.
Thoroughly Research your target business schools and programs
In line with our mantra stated above, to understand why a business school is a good fit for you is paramount to demonstrating alignment to your learning as well as post-MBA career goals. What excites you about being a part of your target program? If you get in, how will you contribute back to your business school and the community at large? These are some of the questions you will find answers to once you research and go through the self-introspection that comes along with thoroughly researching your business schools and target program.
In doing so, you will have to go beyond the information provided on the school's program page, reach out to alumni and current students to ask about their business school experience. This will give you unique and parallel insights into the program. And would allow you to be able to tailor your business school application better.
Read this article on how to research and determine business schools with the best fit.
Choose your recommenders wisely
An average or lukewarm recommendation can be the reason for not getting into your dream program. Choose recommenders who can provide a unique viewpoint on your career achievements, maturity and interpersonal and leadership skills.
Business schools also prefer professional recommendations over academic ones. At least one of them should be a current immediate supervisor. Thus, start working early with potential recommenders and provide them with the resources they would need such as:
Resume
Essays
Talking points about professional experiences
List of target business schools
List of deadlines to submit
And instructions on how to submit the recommendations
Read this article for MBA Recommendation Letter Tips including Who?, When? and How to Ask?
Create compelling essays that showcase your unique perspectives
A compelling essay helps candidates stand apart from the pool of applicants they belong to. You need to not only answer the essay questions but imbue them with your unique perspectives and take them through the situations that have helped you form those perspectives. It is a lot more than just simply answering the essay question.
Thus, while the questions may seem simple, the answers require a lot of self-introspection and time. Do the following things to create better more polished essays for business school:
Start early
Do not rush to submit your essay
Get your essays proofread by alumni of your target business schools
Iterate and refine your essay multiple time before you submit them as each draft will be better than the last.
Have well-defined career goals and articulate them in the essay and application
Business schools care a lot about your employability once you graduate. As these statistics are considered in business school rankings as well as by prospective students. Thus, it is important to have well-defined goals which are attainable through the business school program.
E.g. there is a lot of difference in saying:
"I want to do investment banking."
V.S.
'I want to do technology investment banking focused on SaaS companies because this is an emerging area of technology. I want to work at Morgan Stanley, Credit Suisse, or Thomas Wiesel due to their immense domain expertise and market-leading position in this area…".
This requires a lot of self-introspection to discover and develop your unique vision. Thus, be specific about your career goals and why you think an MBA program will help you achieve both your short-term and long-term career goals.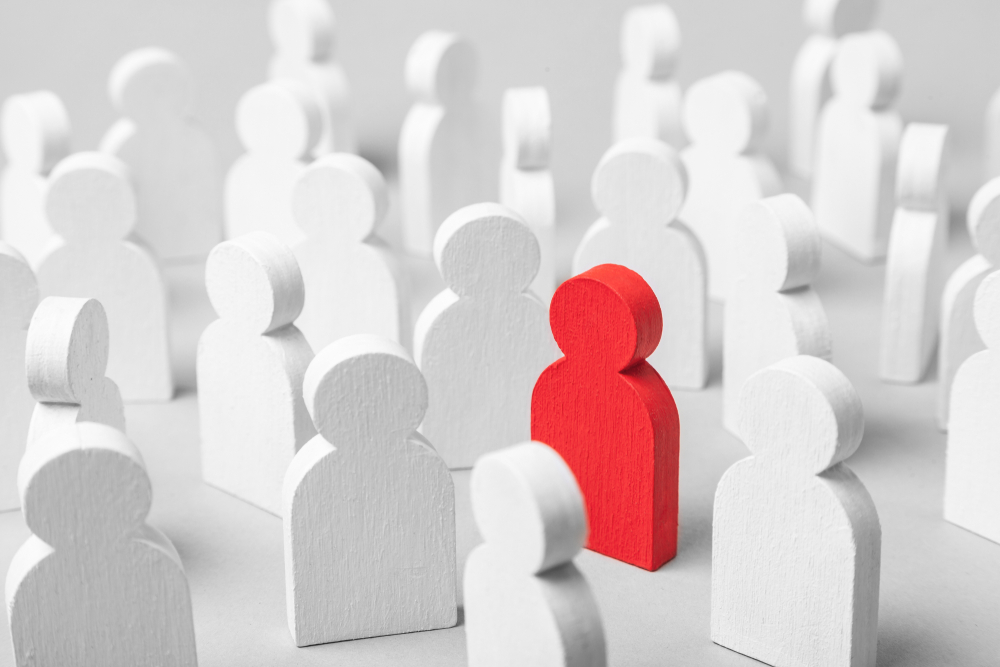 Misunderstanding the importance of Extra-Curricular activities
Many students think schools just want to see that you give back to your community through extracurricular activities. In reality, schools are assessing your leadership potential through your extracurricular involvement. They want to see what projects you have spearheaded and what teams you have led. The depth of involvement is much more important than breadth.
Thus, do not mention extra-curricular activities as an afterthought, rather think them through and include only the few which show your leadership, interpersonal and team work skills. And even while mentioning them focus on not only what you did but also on the specific challenges you encountered and how you resolved them.
In conclusion, the journey to business school is long and arduous, even more so for an applicant from an over-represented background. However, if you keep in mind the above tips you should be able to effectively show uniqueness and polish that the admission committee appreciates. We hope this article helps you in your business school application. If you have any other questions, please write to us at acethegmat@e-gmat.com
If you are planning to take the GMAT, we can help you with a personalized study plan and give you access to quality online content to prepare. Write to us at acethegmat@e-gmat.com. We are the most reviewed GMAT prep company on GMAT club with more than 2400 reviews and are the only prep company that has delivered more than 700+ scores than any other GMAT club partner. Why don't you take a free trial and judge for yourself?