How do you overcome extreme quant anxiety to score a GMAT 780? Where do you find the motivation for a second attempt after scoring a 740?
Well, the methods may differ, but the attitude and strategy required remain quite similar. Samiya improved from a 740 to a 780 in her second attempt at the GMAT. In this article, we share the tips and strategies that helped her achieve a better than 99%tile GMAT score.
Bonus: a free-wheeling discussion about post MBA career goals and how to determine a business school with the right 'fit'.
Rajat: Congratulations on the fantastic GMAT 780 score, let us start with your GMAT Journey and the motivation behind going for an MBA?
Thank you, Rajat. I always had planned for higher studies after completing my graduation. However, I realized that I do not want to go towards a technical master's degree, and rather wanted to focus on business and management. Once, I had made this choice; I had to choose between the options of pursuing a business education either from India or from abroad.
If you want to try out the e-GMAT course that helped Samiya score an incredible 780, sign up for our Free Trial. We can also help you with a personalized study plan and give you access to quality online content to prepare. Write to us at acethegmat@e-gmat.com.

We are the most reviewed GMAT prep company on gmatclub with more than 2100 reviews .
Difference between CAT and GMAT and MBA Programs in India vs Abroad
Considering the Quant-driven nature of CAT and my extreme fear of numbers since school, I chose the GMAT, which has a more holistic approach to standardized testing. Another factor in my decision was the difference in how these two different kinds of programs composed their classes and cohorts.
In my understanding, Indian management institutes are very number-driven and focused on academic prowess. They also lacked the international exposure that I desired in terms of business and management education. And, since I wanted to be in a program that evaluates its candidates more holistically, the GMAT was my test of choice.
Also, the MBA programs that I aspire to generally require at least 3-4 years of work experience. However, I decided to get done early with the GMAT. So that whenever I do choose to apply, I can focus on creating the best application and position myself for the greatest chance of success.
Samiya's Pro Tip #1: Try to get done with the GMAT as early as possible. Preferably, while in school or immediately after. Since studying for the GMAT becomes that much easier as you're already in the habit of putting in study hours. The positive morale boost of having a good GMAT score in hand should not be underestimated.
Rajat: How did you start studying for the GMAT?
I started with researching the format of the test, what each section of the GMAT tests. I also spoke to my friends and colleagues who had already taken the GMAT. They all suggested going for an online course as it gives much-needed flexibility to study at your own pace.
Fear of Quant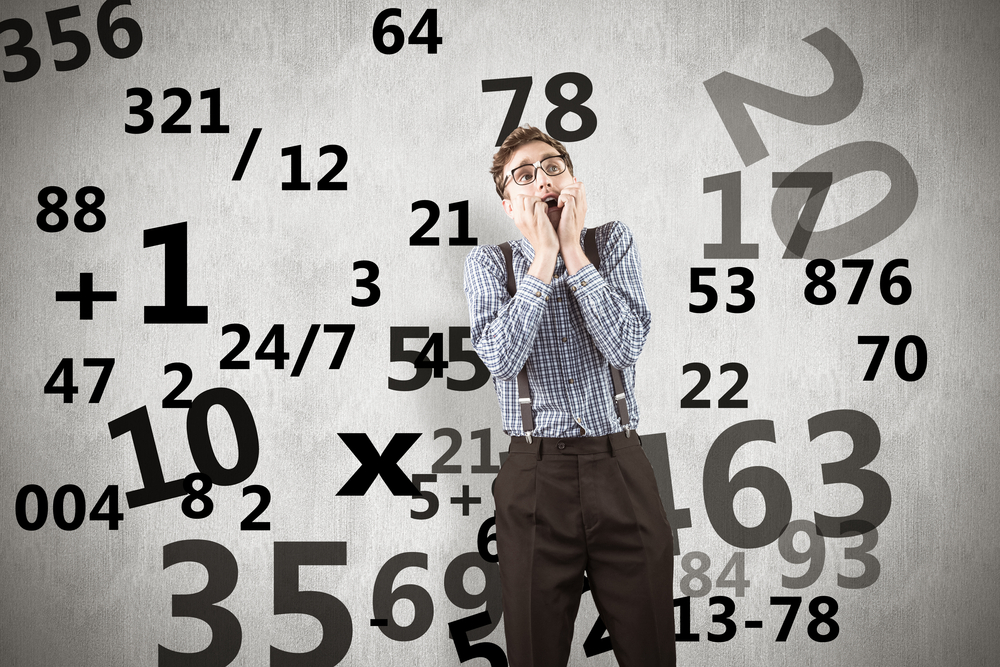 However, I was terrified of Quant and was out of the habit of putting in extended study hours due to working full time. Thus, initially, I decided to join a classroom preparation program. It helped me structure my GMAT preparation and set a routine to get back into the flow of studying. During this time, I was focused on learning the concepts that were tested in the GMAT.
On Moving On From Her Previous Job
Moreover, I had decided to move on from my previous company and hence had a lot of time on my hands. I spent this time studying for the GMAT and consolidating my non-profit organization. Both these activities provided a much-needed respite from just doing one thing for too long. I would alternate between the two once I was exhausted with either one of them.
Thus, I started my GMAT preparation in earnest in October and booked my GMAT test date for late December. I took a mock test to get an idea of where I stood and the amount of time I would need to devote to GMAT preparation.
I expected to perform decently in verbal and face difficulties in Quant. However, I was in for a surprise as my Verbal score wasn't as good as I expected, and my quant score was respectable given my apprehension.
Samiya's Pro Tip #2: Make sure you start by taking a mock test to get a good baseline of your GMAT ability. This helps in multiple ways. Firstly, it gives you a rough starting point for your GMAT preparation. Second, it gives you an estimate of how much time you would have to devote to reach your target score. And third, it helps you focus on which section and subsection you need to spend the most time on.
Rajat: Tell us about your Quant and Verbal GMAT preparation strategy.
I knew that to be a competitive applicant for the top schools I needed a GMAT score of 750 and above. As I belong to the highly competitive Indian engineer applicant pool. And along with this, I was aiming for a balanced score split since I have heard that a very skewed score split may cause issues during the application process.
Samiya's Quant Preparation Strategy
After taking the mock test, I was able to estimate what areas I need to focus on to reach my target score. In quant, I realized that I needed to revisit a few concepts as these were causing me trouble in PS type questions. I had prepared notes of the most important concepts and formulae for Quant. I used this extensively for revision.
Verbal Preparation Strategy
GMAT SC Preparation Strategy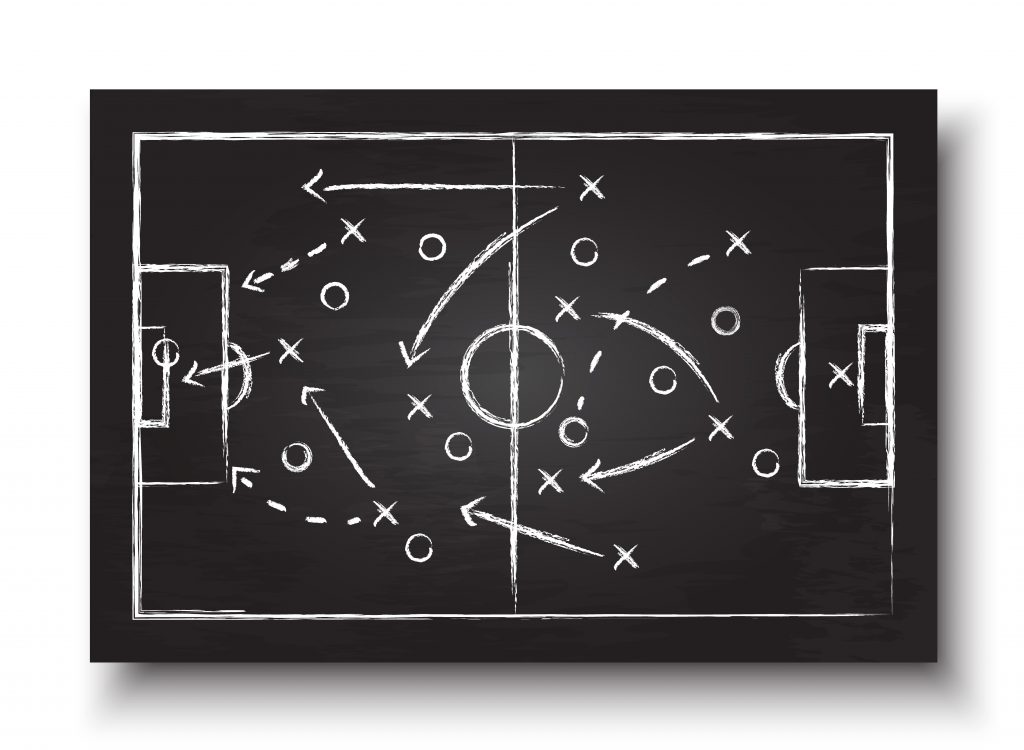 In verbal, SC was my Achilles heel. My CR and RC performance were decent but because of the conversational nature of the English that I was used to speaking, GMAT SC proved to be an especially hard nut to crack. My initial approach to SC questions was heavily reliant on how the sentence sounded. This 'going by ear' approach may work in easy questions. However, for tougher questions, this approach fails.
Using the Meaning Based Approach
Luckily, I attended the e-GMAT SC webinar on using a meaning-based approach for GMAT SC, and I credit it as the turning point in my GMAT SC fortunes. The intuitive meaning-based approach is much more powerful and can be used on even the toughest GMAT SC questions. Being able to understand the intended meaning and the minor differences in the options helps you select the right answer every time. The e-GMAT SC module helped me improve my GMAT SC performance dramatically.
For RC and CR as I practiced more, I got adept at recognizing patterns in the question. With the meaning-based approach in my arsenal, I felt confident about taking on the GMAT and hitting my target GMAT score. My mock test scores were consistent at Q50 and Verbal hovering between a V42 and V44.
Samiya's Protip #3: The meaning-based approach for GMAT SC is a very powerful way to solve any GMAT SC question. It works more efficiently than other techniques such as searching for splits etc. Take up the free trial to start learning!
Rajat: How did your first GMAT attempt go?
It was a nerve-wracking experience, to say the least. My extreme fear of the Quants section continued to haunt be despite adequate preparation. And somehow, I succeeded in psyching myself out before the attempt. I even had a dream when a 760 GMAT score turned to a 560 right in front of my eyes as I blinked.
Samiya's Reasons for Retaking the GMAT
In the end, I ended up scoring a 740 with a Q47 and a V44. I felt that this score was not a good reflection of my ability. Moreover, this score is heavily biased towards the verbal side which would prove to be an issue if I wanted to apply for a Quant focused program. Thus, I decided to retake the exam. However, since my GMAT was very close to the new year and I was also going to begin a new job very soon, I decided to take a well-deserved break to start anew.
Should you retake the GMAT? Read this article to understand the pros of retaking the GMAT.
Rajat: How did you recover from this and prepare for your second GMAT attempt?

Since I started my new job, I could only devote 1-2 hours per day to study for the GMAT. This was a boon in disguise, as I had just enough time for GMAT preparation but not enough to overthink and over analyze. Thus, my preparation was more focused, and I was calmer during the preparation phase of my second attempt.
My mom was a huge source of motivation during this time. As whenever I used to feel too tired to study she would suggest practicing just a few questions of each time. This helped me not lose touch with the GMAT preparation and kept me focused on the bigger picture.
Rajat: How was your second GMAT attempt?
Well, I could not have asked for a more dramatic beginning to my second test attempt from not finding my passport which almost made me miss my test appointment. To reaching the test center with just minutes to spare was quite an experience.
I want to thank my mom again here, as she suggested I should start with Verbal instead of Quant this time. This was something I had discussed with my mentor as well, who suggested since Verbal is my stronger suit I should get done with it before everything else.
Samiya's GMAT Test Day Strategies
GMAT Verbal Section Strategy
I chose to begin with the Verbal section, for some reason I found the questions more difficult than usual. In my mock test attempts, I always used to finish the verbal section with 15-20 minutes to spare. Funnily enough, in certain RC passages, I found myself trying to remember quant formulae in the back of my head. This cost me some time. But I managed to complete the Verbal section with 1 minute to spare. I got the feeling that I had not done well in the verbal section. However, I had no time to pay any attention to this as the next section was Quant.
Learn which business school is a good fit for you in this article outlining a 6-step approach.
GMAT Quant Section Strategy
I had developed a few new strategies to not let GMAT Quant get the better of me again. To stop me from spending too much time on an article, I would note down the starting minute of each question in the Quant section. This simple exercise helped me managed time spent per question. And it also helped me disconnect from the previous question once I had answered it and move on to the next one.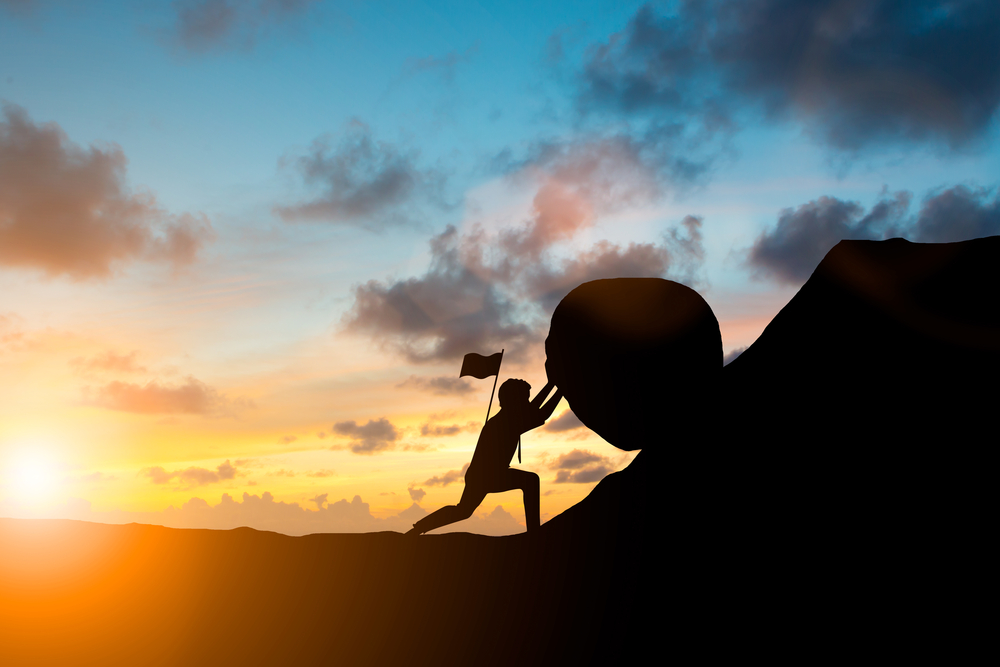 In the end, when all was said and done, I was staring at a 780 score on my screen. I felt elated and could not believe it for some time. However, I had done it and had aced the GMAT!
Rajat: Well, congratulations once again on the amazing score. To add to your time management strategy for Quant, what you did was essentially decluttering your thought process by noting the starting minute for each Quant question. The 2 seconds it took for you to do this helped you disconnect from the previous question and begin the next question anew.
Samiya: Yes, I agree!
Samiya's Pro tip #4: Devise a time management strategy that suits you and use it in your mock tests as well as the GMAT. This time management strategy will help you focus on just one question at a time and improve your time management efficiency.
Rajat: What is your post GMAT plan?
I would begin my application process around mid-2019. This would allow me the time to experience, identify, and solidify my post MBA career goals. Currently, my post MBA career goal is consulting. I would be applying to some of the top 10 universities according to rankings as these schools will give me the best platform to transition into my post MBA career.
However, I would like to know if consulting and running a non-profit organization would be two things that I could do together. Also, in the time that I have till the R1 application rounds for these schools, I would be reaching out to alumni of these schools and learn more about their culture since there is only so much, you can glean from researching online. By doing this, I would also be able to understand what kind of leadership each school propagates. Another thing would be the availability of financial assistance at these schools since an MBA is quite an investment.
Rajat: Here are a few things that may help you in your decision
Consulting as a Post MBA Career
Consulting is a good career option after MBA. You can choose to work either in strategy or corporate consulting, and these are rewarding long-term careers, with a well-defined career path. However, running a non-profit organization and consulting may not be manageable together.
If you do choose Consulting as your post MBA career, I would suggest you look at Dartmouth Tuck school of business. A majority of its class gets recruited for consulting, which is a remarkable feat considering its location. All the top consulting firms recruit students from their campuses.
In general, any of the top 10 schools would give you a good platform to launch your post MBA career in any field/function/industry you choose. And the theoretical learning which you would get in class would be mostly the same barring different teaching styles and methodologies. The difference between these schools lies in the proportion and kind of opportunities available.
How to evaluate Business School "Fit."
Location and Environment of Business School
Let us take the example of the top 2 business schools, i.e. Harvard and Stanford. The classrooms at Harvard are located in big buildings, and it is a very closed campus with a certain kind of environment. However, if you're not fond of cold weather, you will find it difficult to step outside and would have to push yourself to do so.
At Stanford, the weather is much nicer, and it makes it that much easier to step outside and seek opportunities. Remember, in an MBA a lot of the learning happens outside of the classroom. Thus, this is where you have to decide which schools would benefit you the most.
Confused about how to evaluate business school 'Fit'? In this article, we present a 6-step process to help you identify the right business school fit for you.
Focus and the types of opportunities available at different Business Schools
Another aspect is the type of opportunities and focus of these schools. Given Stanford GSB's Location, you would have better access to startup and tech opportunities given its proximity to Silicon Valley. While Boston also has a great startup culture, the trends in the tech industry tend to catch on a little later.
At Harvard, you would have unparalleled access to corporate executives and networking opportunities. Top-level executives of many companies visit the campus, and some even call Harvard their Alma Mater. Thus, while there may not be much to differentiate according to the classroom experience, these other things would help you make a decisive choice about which school would serve your interests best.
Do you aspire to get into Harvard Business School or Stanford GSB? Read the article to learn more about what their admission committees are looking for in candidates.
To summarize, if you choose to go to the corporate consulting route, Harvard will provide the best exposure. If you are looking to go the startup way, then Stanford would serve you better. It's not that Harvard would not provide you exposure to VCs, it's just that the focus of the schools is different.
Want to know more about the different post MBA careers and salaries? In this article, we present the most coveted MBA jobs and their salaries.
About Financial Aid
Given your profile and track record of accomplishments, you would be receiving some or the other form of Financial aid. However, even if you do have to take some form of a loan, an education from a Top-10 business school would reward you many times over in the years to come after you graduate. You have to take a long-term (5+ years) view of how your investment is going to a top business school will pay off.
If you want to know more about MBA scholarships and how a good GMAT score can help you in getting one, read this article.
We hope Samiya's tips to score a GMAT 780 help you in your GMAT preparation. Write to us at acethegmat@e-gmat.com with your questions and our GMAT strategy experts would be happy to help.