A
6
min read
The key is not to prioritize what's on your schedule, but to schedule your priorities.
Achieving a 750+ score on the GMAT is in itself a spectacular achievement. Only the top 1 percent of the people get there. But getting that score along with working a full-time job is a whole other thing! Vikrant, an Indian aspirant with 5 years of work experience, has been able to achieve exactly that! He managed to score a massive 770 (V42, Q51) on the GMAT despite having an x-hour work week! He started his GMAT journey with a 710 on his mock. Eventually, the score dropped to 690 when he had to prioritize his work. He got back up, strived hard, and prioritized the GMAT to finally get his dream score of 770. Let's find out how Vikrant managed to cross the 90%ile mark in not just one, but both the sections of Quant and Verbal.
Like most other GMAT aspirants who are in the early stages of their preparation, Vikrant initially referred to Official Guides and YouTube videos for his preparation. He prepared for an entire month and noticed that he was doing great in easy-level questions. His difficulty lied in solving the medium and hard-level questions, in which his accuracy dropped. He was taking a lot of time in solving them. That's when he realized that he needed help. He gave his first free SIGma- X mock to analyze his level of preparation and scored 710 (V37, Q50).
Take your first free SIGma- X mock to understand your level of preparation.
Signing up for the e-GMAT Course
When Vikrant gave his first mock, he understood that he needed help with the preparation, especially in the Verbal section. He searched for the available resources and came across e-GMAT as the highest-rated website for GMAT preparation. Therefore, he signed up for a 4-month course and started with his preparation in October 2021. The first thing he did after signing up was to create a personalized study plan.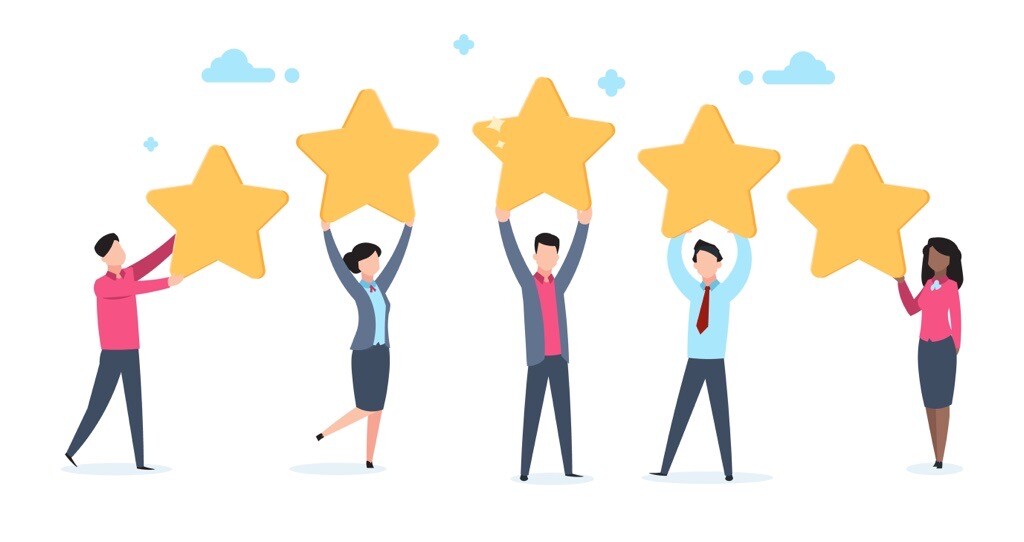 How e-GMAT's Personalized study plan helped Vikrant score 770
Vikrant: Personalized study plan is a very important tool. It takes into account your starting abilities i.e., your SIGma- X mock result and your target score. Based on these two inputs, it calculates the precise time you will need to reach your target score. In my case, I entered 710 as my starting ability and 780 as my target score. According to PSP, I required 1 and a half month to reach there. It also tells you about the order and the time you need to devote to each sub-section. Below is the screenshot from Vikrant's PSP.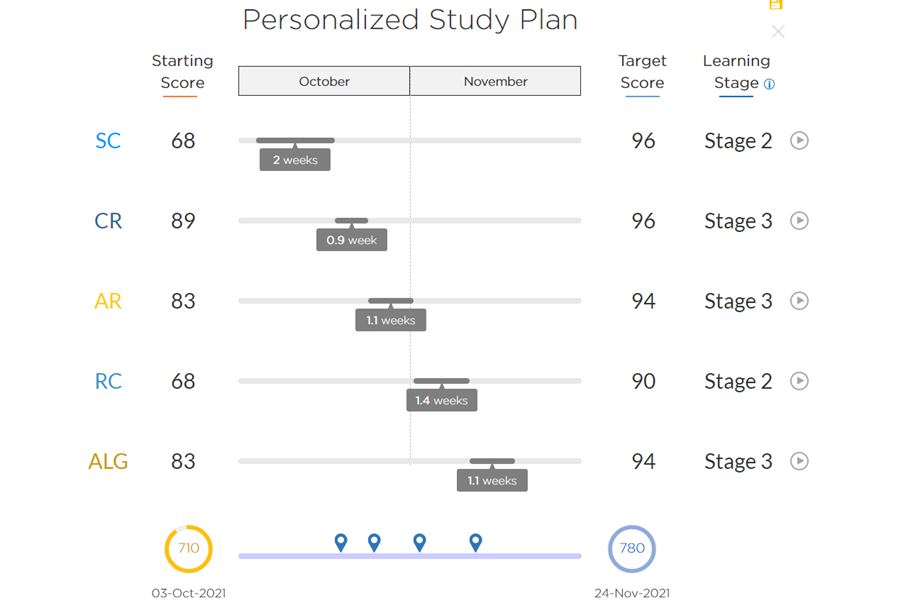 Watch this video to understand more about e-GMAT's personalized study plan.
Fall in Vikrant's score (Importance of SIGma- X mocks)
Vikrant: After I created my PSP, I was following it very diligently in the month of October. Post that, I had to slow down my preparation for the next 2 months, due to my work commitments. I could not focus much on my GMAT preparation. I only studied on weekends. In the mid of January, I realized that I should prepare for GMAT as well. So, I took my second SIGma-X mock. To my surprise, I scored 690(Q50, V34). My first instinct was, Damn, I need to improve! In February, I revised some of the modules and went through the notes I made earlier. Using that material, I solved questions from the Official Guides and practiced.
Vikrant's Comeback
Vikrant: Finally in march when I purchased an extension to my course, I gave SIGma- X mock again, scoring 740 in third, 740 in fourth, and finally 800 in fifth!
How the Reading Comprehension module helped Vikrant–
Vikrant: My starting ability in RC was V34 and in the final mock, I scored V51. Earlier, I used to just take a glance at the passage and skip the points that I didn't understand. While solving questions, I had to come back and search for the answers in the passage. It used to take me around 10-12 minutes to solve a passage. However, after I went through the RC module and followed all the reading strategies suggested by e-GMAT like I started reading the passage slowly and I made it a point that I won't look at the passage again after I read it. I could solve them in only 6 minutes.
How the Sentence Correction module helped Vikrant –
Vikrant: Earlier I was solving SC questions based on my intuition. It works in easy-level questions but not in medium and hard-level questions. In hard-level questions, all the options sounded correct and it all came down to guesswork. I was not following any approach. Again, I trusted the approach used by e-GMAT entirely. I went through the module and was able to ace SC too.
Vikrant's views on course content –
Is the material/content present in the e-GMAT course enough to get to your target score?
Vikrant: The content is more than enough in the course as I took a 4-month course and then, a one-month extension during which I practiced a lot. Even then I was not able to finish all sets of questions. In verbal I could solve 80% of the questions in approx. 5 months.
Vikrant's views about the Quant course
Vikrant: When my Quant score dropped from Q50 to Q49, I panicked and started preparing for Quant from the e-GMAT course. I noticed that I was facing two issues while solving Quant questions.
Second guessing the marked answer choice.
Not giving up on a question.
To eliminate these issues, the course helped me understand strategies like process skill of Constraints. This skill explains that one should not assume things that are not given in the question. Suppose the word 'non-positive' cannot be assumed as negative. These kinds of strategies helped me in acing Quant and reaching my target score of Q51.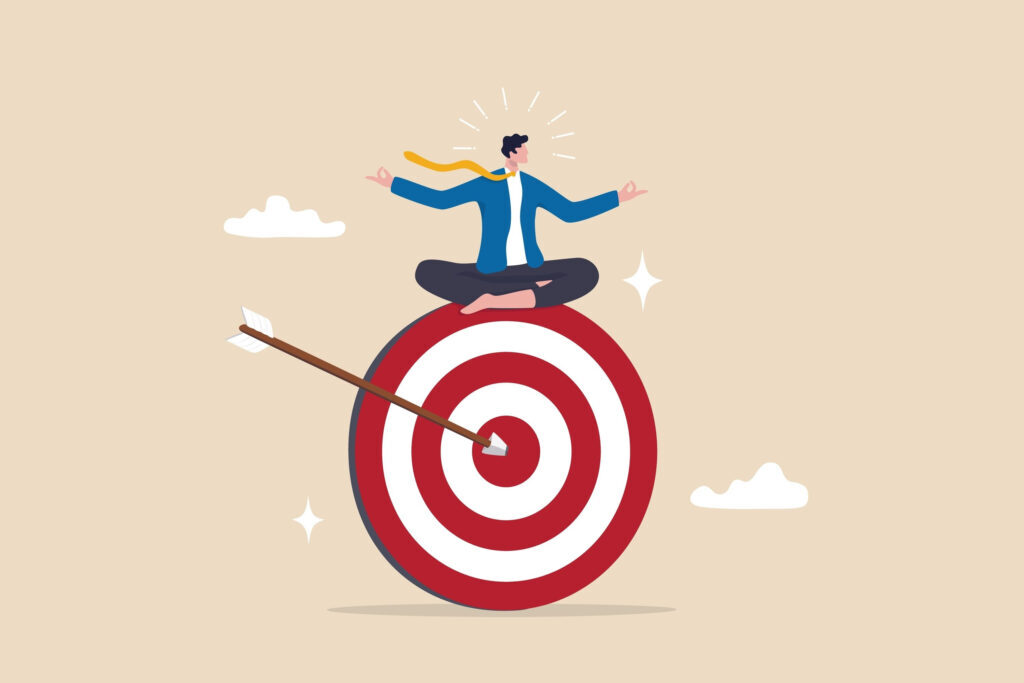 Vikrant left no stone unturned in Quant –
P.A.C.E(Personalized Adaptive Course Engine) is an amazing feature that saves time. Your score and performance on the first attempt on the "Diagnostic" activities (typically the first couple of activities in a module) will be analyzed by PACE AI and activities will accordingly be marked as "skippable". To know more about P.A.C.E, please go through this video.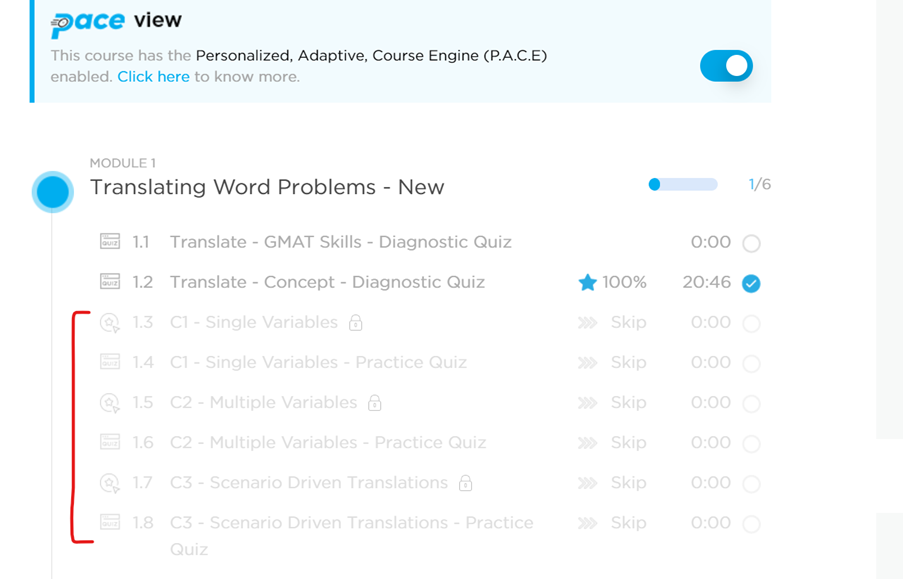 Vikrant: To be honest, I started trusting e-GMAT's way of learning a lot until this time. Even at Q50, I thought I could learn some new strategies and save more time. So, I went through the entire course and did not skip any module. That way, I refined my skills in Quant. I even solved 60% of the questions in Quant scholaranium.
Secret tip from Vikrant
Vikrant: For me, I used to attempt the Quant section first and then Verbal. In the last mock, I switched the order and attempted the Verbal section first. My score increased from 740 to 770 on GMAT. For me, when you attempt Quant first, your mind gets fried and you are not able to focus on Verbal.
Summary of Vikrant's preparation strategy –
First, Vikrant did the entire course diligently and learned all the processes and concepts mentioned in the modules.
Second, Vikrant knew that he was not able to get to the level of accuracy he needs to be at. So, he cemented the previously learned concepts in scholaranium and tweaked the process according to e-GMAT's way of learning.
Third, in the last stage of his preparation, he gave SIGma- X mocks to check this test readiness.
Want to improve your GMAT score as Vikrant did (from 710 to 770)? Register for our free trial and experience the difference. Get a well-defined personalized study plan curated just for you to save your preparation time and study effectively. Sign up for a free trial course today and get access to free GMAT resources as well.