A
6
min read
Wharton recently announced its deadline and essay questions for the 2021 intake, with the Round 1 deadline as early as September 15, 2020.
Wharton has for long led the ranks of the most coveted B-Schools and can, therefore, afford to be extremely choosy about their intake students. In fact, despite the big drop in applications across all B-Schools recently, the incoming class at Wharton maintained the school's average GPA and actually posted better scores in some parts.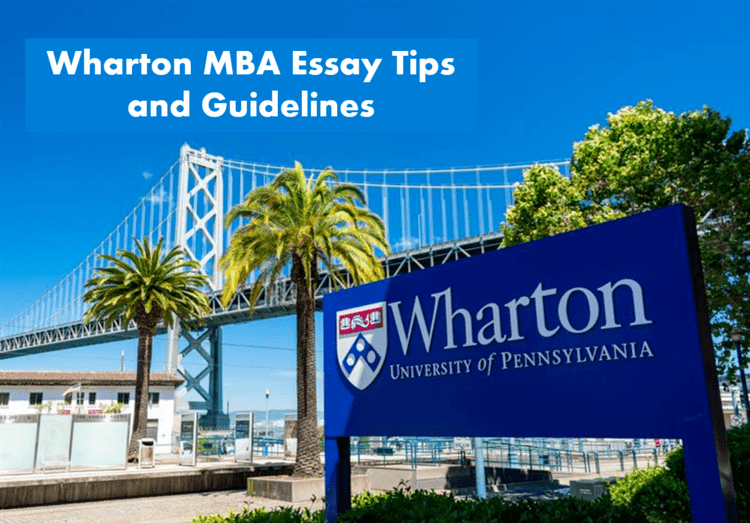 Given Wharton continues with its earlier pattern of two required essays for its full-time MBA application process this year, applicants need to be very cautious about answering these essays.
Compared to schools like INSEAD, the fewer essay questions give you fewer opportunities to express your strengths and plans. As such, the school rejects several candidates every year, even with strong profiles and 750+ GMAT scores, primarily because of their cookie-cutter approach and their attempts to fit in too much in the limited space.
While the first question has been retained from the previous years, the second question this year is different. It touches upon the same points of contributing to the Wharton community as earlier. However, the broader choice allows you to pick any aspect of your candidature you want to highlight. As always, there is an additional essay for reapplicants and an optional essay as well.
Wharton MBA Essays for 2021 intake
Wharton MBA Application has two compulsory essay topics, one reapplicant, and one optional essay topic for 2021 intake :
Wharton MBA Essay 1: What do you hope to gain professionally from the Wharton MBA
Wharton MBA Essay 2: Taking into consideration your background – personal, professional, and/or academic – how do you plan to make specific, meaningful contributions to the Wharton community? (400 words)
Required Essay for all Reapplicants: Please use this space to share with the Admissions Committee how you have reflected and grown since your previous application and discuss any relevant updates to your candidacy (e.g., changes in your professional life, additional coursework, and extracurricular/volunteer engagements). (250 words)
Optional Essay: Please use this space to share any additional information about yourself that cannot be found elsewhere in your application and that you would like to share with the Admissions Committee. This space can also be used to address any extenuating circumstances (e.g., unexplained gaps in work experience, choice of recommenders, inconsistent or questionable academic performance, areas of weakness, etc.) that you would like the Admissions Committee to consider.
In this article, we analyze the Wharton MBA Essay 2021 questions and provide tips towards the same.
Wharton MBA Essay 1
What do you hope to gain professionally from the Wharton MBA? (500 words)
The word limit of 500, restricted purely to your professional domain allows you to delve deeper into your aspirational career path while highlighting your accomplishments and journey so far. Keep in mind that it is important that you tie this back to your current work profile and skill set.
Broad guidelines
Elucidate your standard Career Goals, PLUS more.
That "more" is where your in-depth research into unique Wharton aspects and mention of matching interests would help.
In keeping with the language of the question, restrict your answer to gains you expect on the "professional" front.
Wharton MBA Sample Essay Structure – Essay 1
A good essay for this Wharton MBA question can be divided into at least three parts (if you have a unique reason to add more to this answer, do so, but remember your story must have at least these three parts, flowing seamlessly):
1. Where are you currently at (in your career)?
Do not rehash your resume here. (hint: You are well accomplished but hungry for much more). Use your achievements to show potential for more in the future. A good career summary, focusing on skills/qualities/achievements, and setting the right context and foundation for your career plans will help the reader develop the confidence that you are capable of achieving the goals that you are so passionate about.
2. Where do your career goals take you?
Painting a picture of your short-term, mid-term, and long-term goals would make the picture complete, and show clarity in your thought process. (hint: ideally, these ambitious, but realistic career goals build-up on your past achievements).
3. How do you see Wharton MBA help in achieving your goals?
What are the specific culture elements/ modules/ Professors (there are many more to think of) at Wharton, which can enable you to take that next leap?
Again, it is important to find the fit with your professional needs and passions. Your answer in this part must resonate with the rest of your profile to earn you those extra points. When applicants try to force-fit something here because the AdCom may like it that way, the "pretense" often shows and may turn out to be counter-productive. Being honest and specific will help a lot.
Any other ancillary parts/ specific details wherein you can work with the larger community to enhance the "Wharton" flavor for the other members, is also very welcome; your conversations with current Wharton community members would be helpful to corroborate your story.
Is all this challenging? You bet it is. This, however, ensures your peers at Wharton have clear visions and bold plans for the future.
Aspire to get into Wharton MBA program? A 740+ GMAT score can improve your chances of an admit. Kickstart your GMAT preparation by Singing up for our free Trial! For any queries, write to us at acethegmat@e-gmat.com. We are the most revied GMAT prep company on GmatClub with more than 1900 reviews.
Essay 2: Taking into consideration your background – personal, professional, and/or academic – how do you plan to make specific, meaningful contributions to the Wharton community? (400 words)
Your time at an MBA program is not just about gaining and learning from your B-School. Visionary leaders will almost always contribute a lot in the course of any interaction. Through this question, Wharton wants to force you to think (if you haven't yet) about your ability to contribute to the community. To doubly stress the importance, the contributions must be specific and meaningful to the community.
Let's divide this essay into two parts to make it easier to answer:
Personal, professional and/or academic background
Mention plans to make specific, meaningful contributions to the Wharton community during and after your association there
Wharton MBA Sample Essay Structure – Essay 2
A good essay structure for this answer works upon two distinct constituents:
Display evidence of your rounded personality:
Take advantage of this opportunity to present your non-professional side as well. Look at this space to best describe that demonstrable aspect of your background that you want to shine with. Do remember, however, you will need to tie-in the rest of the answer with this part.
(hint: do NOT make it a laundry list. We strongly suggest you to prefer highlighting your personal background to show a well-rounded personality)
This is where you build upon the evidence displayed earlier in this answer to elaborate upon WHAT contributions you plan to enrich the Wharton community.
Make your contributions meaningful for the community (hint: know the Wharton character in detail). Expound upon the most important steps of the HOW of the plan. Then, mention these steps in a clear, lucid manner.
Whether it is leading initiatives, joining a club, or just sharing your talents, a detailed HOW of the contribution to the Wharton community will not only show you have given it a detailed thought but will also show your personality traits and the passion demonstrated earlier in this answer. Once again, a lot of clarity and specificity will come through the researches done around the community at multiple levels.
As with the earlier essay, tie-in this answer with what your background and passion lie in, NOT with your conjectures of what Wharton may like to hear.
Oh, and I almost forgot. These 500 + 400 words will make you self-introspect deeply, for a longish period. A typical top school essay goes through several rounds of iterations over an extended period of time. If you, however, believe in doing everything at the last moment, please take our advice and make an exception for your application answers. Our applicants have frequently bagged 80%+ scholarships at the top schools; and that happens only when you devote time.
Applying to Kellogg? Read our detailed Kellogg Essay Analysis
Wharton MBA Essay: Key Things to Avoid
Here are a few key things to avoid while writing a Wharton MBA essay:
Since there is a defined word limit, make sure your essays are to the point and specific.
Don't be vague about the experiences that lead you to Wharton.
Use the optional space only if you have any additional information. (For the first-time applicant)
Don't set unrealistic goals
Don't forget to include why a Wharton MBA makes sense for you now?
Don't forget to have a linkage between your past- present- future
GMAT Success Stories:
About the author
Admit Square Consulting has mentored applicants from diverse backgrounds to apply to top MBA programs. With a proven track record of 10+ years, with admits to universities such as Stanford, MIT, Kellogg, Cambridge, INSEAD, etc., Admit Square was awarded the Most Successful International MBA Consulting Company in India at the India Education Awards, 2019.
Take a free GMAT mock to understand your baseline score and start your GMAT prep with our free trial. We are the most reviewed online GMAT Prep company with 2160+ reviews on GMATClub.