The admissions committees of business schools go through thousands of MBA applications each year to find those 'perfect' candidates who would 'get through' their rigorous MBA program and achieve their career goals. That's why positioning yourself correctly in your application becomes really important. However, many candidates knowingly or unknowingly make a few mistakes which cost them their seat in the next incoming class of their target business school.
So, what are those MBA application mistakes which have the potential to cost you dearly? Nupur Gupta, a Wharton graduate is here to point out those mistakes so that you could avoid them while working on your application.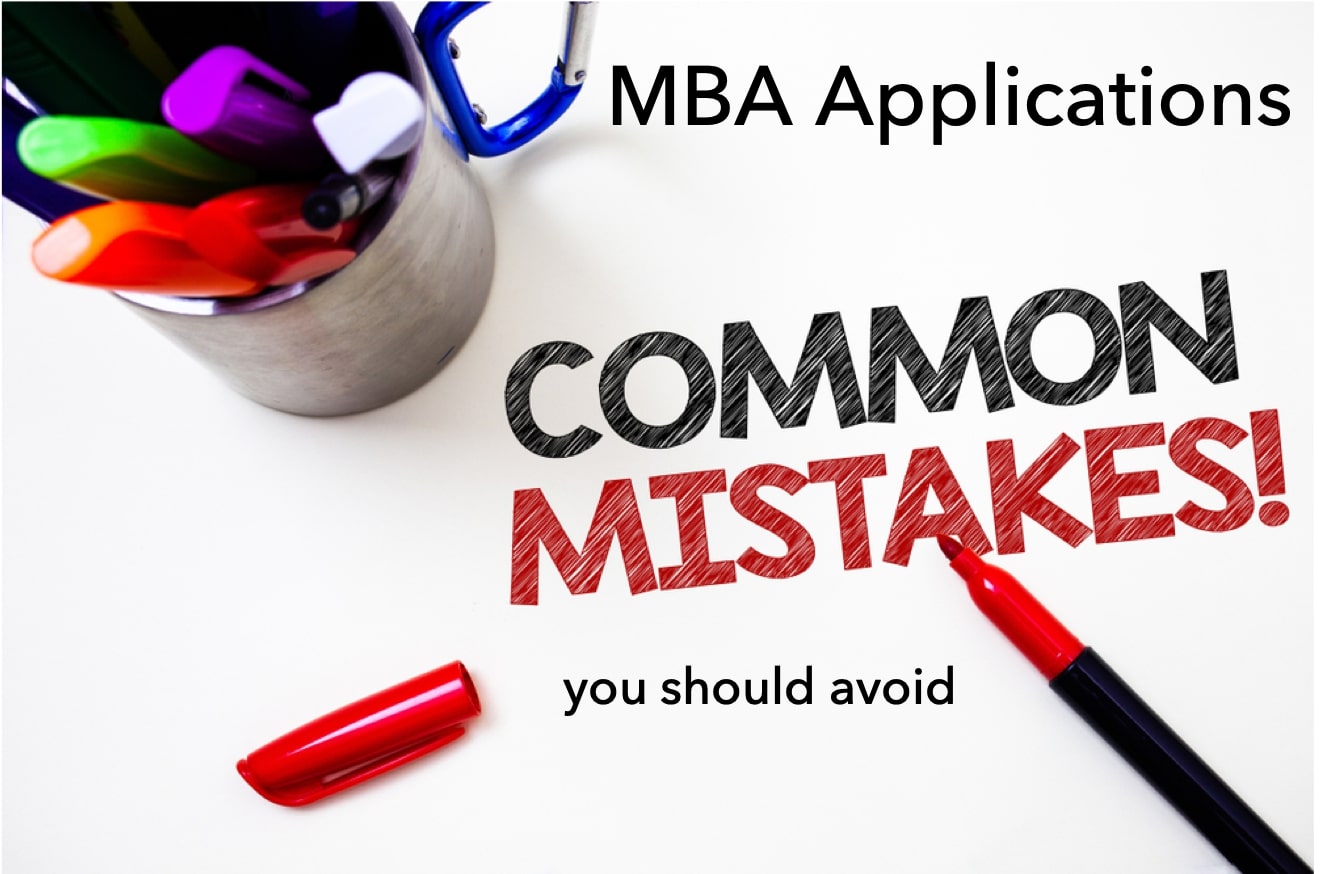 MBA application mistakes you should avoid
For your convenience, we have divided various application mistakes into four categories. Here are the 4 types of MBA application mistakes a lot of candidates make:
Research and preparation mistakes
Application materials mistakes
Video Essays and interviews mistakes
Miscellaneous mistakes
MBA application mistakes while researching and preparing
Nupur here highlights 8 types of mistakes which can ruin your MBA application and cost you that seat in your target program:
Starting too late. My rule of thumb is to expect to spend 11 weeks on applications to 4 business schools
Rushing to submitting the application in a round when it's half-baked. Learn which MBA application round should you apply in?
Leaving too much for the last minute. Apart from not doing your best, you also run the risk of introducing errors into your materials
Not allocating adequate time for GMAT preparation. Learn how long does it take to prepare for the GMAT.
Attempting to work on applications while taking the GMAT. While this has worked for some candidates in the past, it is better to plan your MBA application timeline so that you can work on both aspects independently and give them your best
Not leveraging local admissions events
Not researching adequately. Not making an effort to understand the school and how it fits into your plans
Not introspecting adequately and staying at the surface level
Learn the 10 ways you can boost your MBA profile to make your application appealing
Mistakes in MBA application materials (Essays, Resume, Recommendations & Application Form)
This portion poses the biggest risk of making a blunder while working on your MBA application. Nupur has highlighted 14 mistakes that you must avoid while working on different components of your application viz. Essays, resume, and recommendation letters.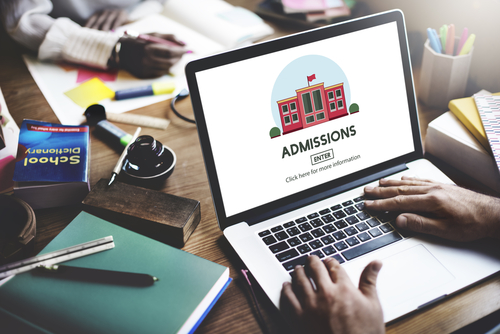 Using the wrong school name in your application materials
Recycling essays from one school to another
Not answering the essay question
Inability to articulate viable goals
Trying to copy sample essays
Leaving the reader to connect the dots
Not providing context for flaws in your candidacy, which could leave the reader assuming the worse
Using company-specific jargon
Not focusing on the key results in the resume
Inaccurate contact details
Not picking enthusiastic recommenders
Not picking recommenders who can get into details
Not prepping recommenders appropriately
Ignoring instructions (e.g. formatting, word limits)
Learn how to to get into the Stanford MBA program?
Mistakes in video essays and interviews
Many business schools ask you to make a video essay in an attempt to understand you better. A video essay gives you an opportunity to position yourself better in front of the admissions committee. However, there are 4 mistakes you must avoid while making a video essay or preparing for the interview:
Not preparing by practising your delivery and watching yourself (video recordings or in front of a mirror)
Relying on assistive tools during a video interview or essay, which could cause you to appear distracted
Not making eye contact
Not preparing through mock interviews, which could help you identify gaps in your storytelling and fix them before the actual interview
Miscellaneous mistakes to avoid in an MBA application
There are a few other common mistakes you must avoid in your MBA application:
Not being in control of your online persona (social media and beyond)
A discrepancy in narrative from one place to another
Communications with schools
Not checking your work and making errors such as typos and factual errors, which could possibly lead to your application getting rejected based on this oversight alone
Not checking your work multiple times prior to submission (esp. if getting your materials ready too close to the deadline)
Bibliophiles often attribute their love for books to the enriching experience books provide. "Why learn from your own mistakes what you can learn from those made by others?" says Nupur, while emphasizing on the importance of learning from others' mistakes.
You must have noticed that all these mistakes arise because of a lack of
Self-reflection
Research
Attention to detail
Proper strategy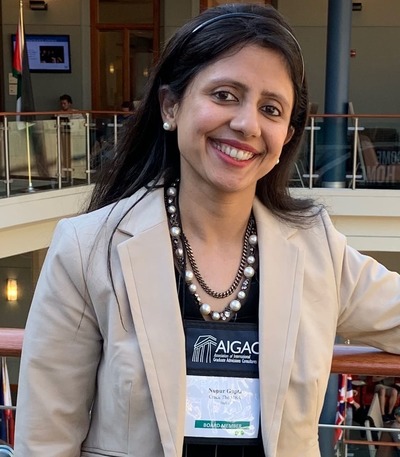 So, make sure you do all the above when working on yourTo avoid making these mistakes in your MBA application, you may contact Nupur. She is a Wharton graduate and also the recipient of the Wharton India fellowship. She also serves on the board of the US-based non-profit AIGAC, i.e. the Association for International Graduate Admissions Consultants.
Nupur Gupta is the founder of Crack The MBA, an MBA consulting firm which has a 95% success rate to leading business schools globally. To get in touch, please send your profile details to info@crackthemba.com
A 740+ GMAT score increases your chance of studying at a top business school. We can help you with quality online content to prepare. We are the most reviewed GMAT prep company on gmatclub with more than 1825 reviews (as on May 25, 2019). Why don't you take a free trial and judge for yourself? Write to us at acethegmat@e-gmat.com in case of any query.