A
10
min read
Age is an issue of mind over matter. If you don't mind, it doesn't matter. – Mark Twain
Applicants planning to pursue an MBA after 5 or more years of work experience have to deal with quite a few questions. The most important ones are:
What additional things do admissions committees expect from older applicants compared to their younger counterparts?
How do older applicants increase their odds of getting a successful admission to their dream program?
Being above 30 years of age, is it too late for me to pursue an MBA?
What do business schools think of older applicants?
What can I gain out of getting an MBA after 30?
Do the top business schools even accept applicants with my length of experience?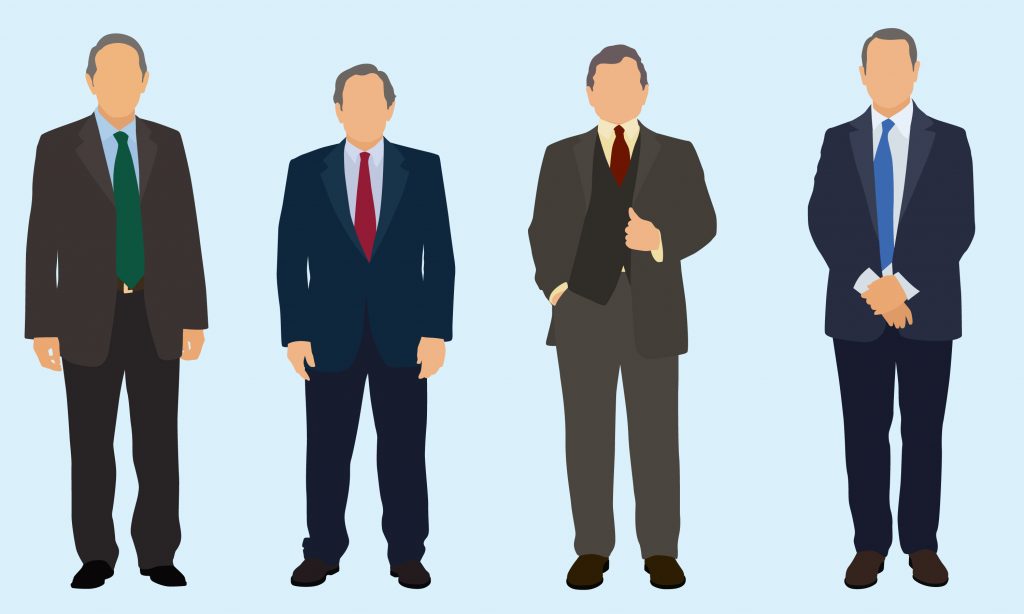 In this article, we will look at the stories of Arjun Bardhan and Pablo Tronsoco who had 10 and 9 years of experience respectively when they applied to business schools. As applicants with more work experience than traditional candidates, they share their answers to the above questions along with helpful tips to make the most out of your business school experience.
Background & Pre-MBA Work Experience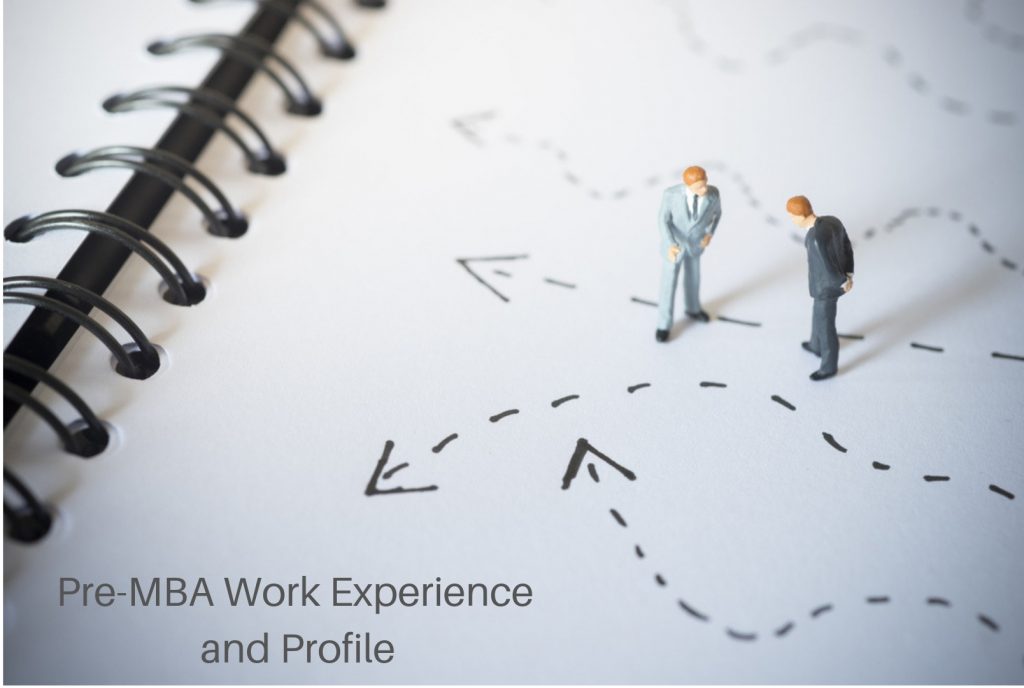 Arjun's Background
Originally from Kolkata, India, Arjun completed his Bachelor's in Electrical Engineering from the West Bengal University of Technology. He joined Tata Consultancy Services, a leading multinational information technology service, and consulting company. Out of the 10 years with TCS, he has spent 4 years in Chennai, India and 6 years in the USA in Indiana, New Hampshire, and Greater Boston Area.
In the US, he worked as a project manager of a large-scale transformation project and was managing a team of 20. Now, he is back in India until he joins the MBA program at Oxford's Saïd Business School.
This information is based on the conversation, Poonam from My Essay Review had with Arjun. You can view their conversation here.
Snapshot of Arjun's Profile
| | | |
| --- | --- | --- |
| | Aspect | Details |
| 1 | Pre-MBA education | Bachelor's degree in Electrical Engineering |
| 2 | Length of Pre-MBA work experience | 10 years |
| 3 | Pre-MBA industry | Insurance |
| 4 | Reason for pursuing an MBA | Leverage leadership experience to become a global manager |
| 5 | Countries/Regions worked in | India and the United States |
| 6 | Admits received | 2 |
| 7 | Schools he received admits from | ISB and Oxford Saïd School of Business |
| 8 | Final choice | Oxford Saïd School of Business |
| 9 | Post-MBA career goals | Product Management/ Operations & Supply Chain Management OR Management Consulting |
GMAT is an important part any applicant's admission process. A high GMAT score increases the chances on an applicant to make it to a business school. At e-GMAT, we strive to make the students' life easier at every level and therefore, we have built this fantastic tool called the GMAT Personalized Study Planner. With this tool, you can not only find out the Quant and Verbal Sectional scores but also Sub-sectional scores in Quant (Algebra, Arithmetic, etc.) and Verbal (CR, RC, and SC) to achieve your target GMAT Score! Moreover, this tool will craft your very own study plan in 5 minutes. Register for our FREE Trial and create your personalized study plan in 5 mins!
Pablo's Background
Originally from Santiago, Chile, Pablo graduated as an Industrial Engineer from the Catholic University of Chile. His work experience spans across the financial services industry. First, as a financial analyst with a local bank and then working in corporate development at a diversified conglomerate in Latin America.
This information is based on the conversation, Poonam from My Essay Review had with Pablo. You can view their conversation here.
Snapshot of Pablo's Profile
| | | |
| --- | --- | --- |
| | Aspect | Details |
| 1 | Pre-MBA education | Bachelor's degree in Industrial Engineering |
| 2 | Length of Pre-MBA work experience | 7 years |
| 3 | Pre-MBA industry | Finance |
| 4 | Reason for pursuing an MBA | Switch career to be exposed to a broader range of business problems in different industries |
| 5 | Countries/Regions worked in | South America (Chile) |
| 7 | Final choice | University of Michigan's Ross School of Business with a Full Scholarship |
| 9 | Post-MBA career goals | Management Consulting |
Reasons for pursuing an MBA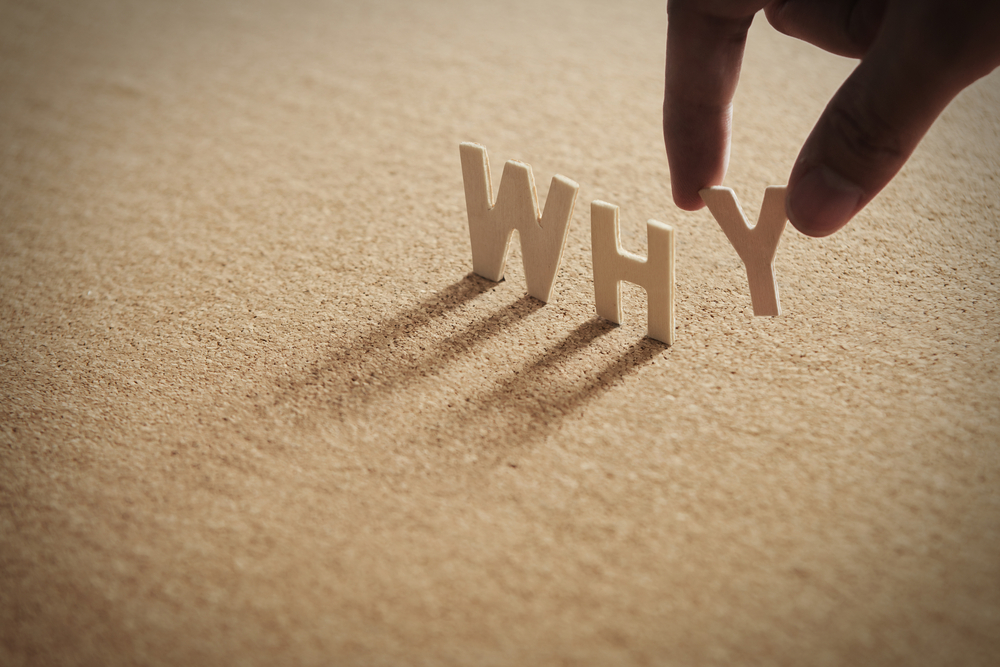 While admission committees expect all applicants to have a reasonable idea of what they are looking to get out of an MBA program, it expects older applicants to have more clearly defined and attainable post-MBA career goals.
What Arjun was looking to get out of an MBA program and what were his post-MBA career goals?
Apart from getting to do the kind of work that he wanted to, a personal reason to pursue an MBA for Arjun was to leverage his experience of managing and leading teams through crises to become a global manager.
His post-MBA career goals lie in the fields of Product Management or Operations/Supply Chain Management. Additionally, to keep his options open he has considered management consulting as an alternate career option that he would like to explore during and maybe after the MBA.
In Arjun's words:

"Even though I have 10 years of work experience which is greater than the average, I believe that there is no right age for an MBA. I have seen applicants with 13 years of work experience get into MBA programs at Oxford and INSEAD. The admission committee looks at all applicants holistically and what they bring to the class and program. And age is not a factor that will result in your application being overlooked outright."
Pablo's reason for pursuing an MBA and his post-MBA career goals
Pablo, since his first job had been exposed to managers who have attended business schools in the US. They shared their great experiences from both a personal and professional development standpoint. He also witnessed how an MBA was instrumental in developing the leadership skills that they needed to succeed in their career.
Even though due to personal reasons he waited a little too long to start his full-time MBA journey, he realized that an MBA would be pivotal in making a career switch. He wanted to switch from his finance related role to one where he could be exposed to a broader range of business problems in different industries. Although it demands a lot of time and effort, he knew that an MBA is the best way to pursue this transition.
Both Arjun and Pablo, due to their amount of work experience had a lot of clarity about their career goals. An important thing the admission committee expects is that your career goals should be cohesive and that you have a realistic plan to achieve them. It may also happen that you might change your career goals during your program. The admission committee and business school understand this and strive to provide all the help and resources through the career services office.
Application Strategy and Challenges
GMAT Preparation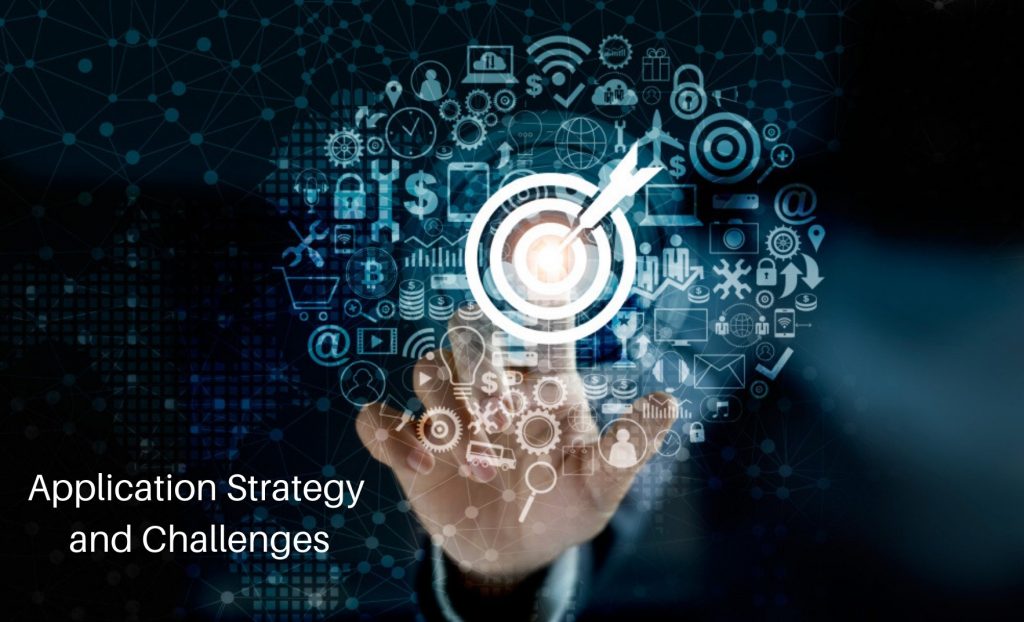 The first step toward a strong business school application is a good GMAT score. As a non-native English speaker, besides the GMAT you may also be required to take the TOEFL. Arjun knew the importance of the GMAT and with dedication and perseverance was able to score a 730 in his 4th attempt.
In this video interview, he shares his challenges and GMAT preparation strategy.
As a non-native English speaker, Pablo chose to prepare for the TOEFL first, and then the GMAT. He spent 5 months in TOEFL preparation and 6 to 8 months in preparing for the GMAT. He did so because he thought he could leverage his preparation for the TOEFL in the GMAT Verbal section.
Pablo's views about GMAT preparation:
"Being a non-native English speaker, it was vital to have enough time to prepare to get a good score, especially given the fact that the business schools are giving more and more importance to the GMAT score, and average GMAT score of every school is going up every year."
Get started with your GMAT preparation with this study plan for working professionals.
School selection and identifying the business school with the right fit
How Arjun selected his target business schools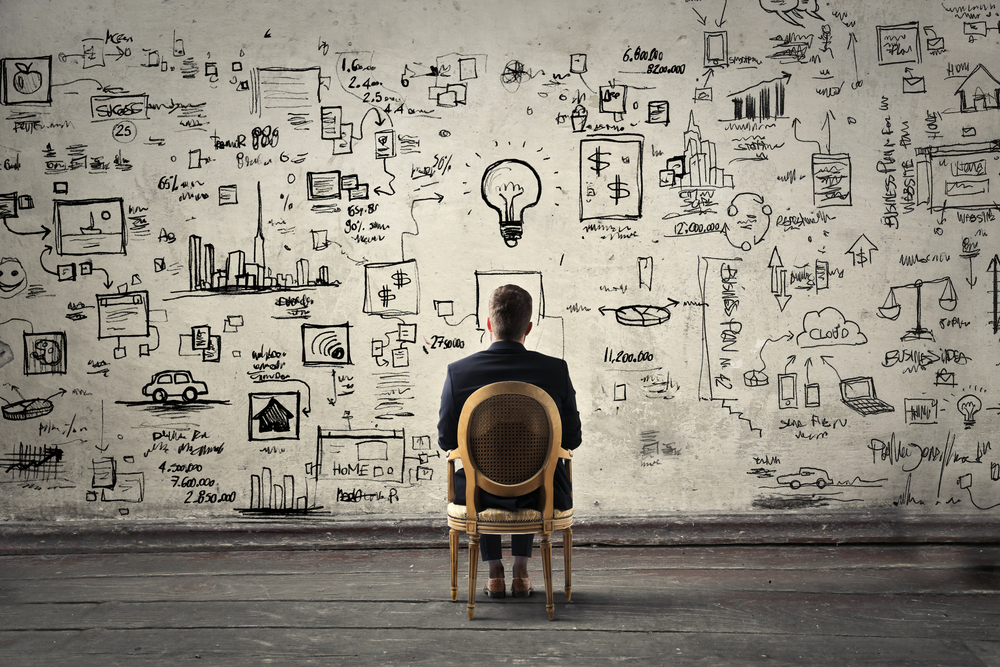 Arjun had decided to pursue a 1-year MBA program. Thus he focused on European business schools as there weren't many good 1-year programs in the US. According to his career goals and other factors, he shortlisted 4-5 business schools. Out of these 4 schools that he applied to, 1 was his dream school where he thought he had a long shot. And another one was a safety school, where he was sure of an admit.
Confused about how to determine the right B-School fit for yourself? Read this article to learn the 6-step process to identify the right Business School Fit.
To understand the essence of each business school, he reached out to current MBA students as well as the alumni. This was in addition to reading all the information available on the respective school's website and student blogs.
Eventually, he received admits from 2 Business Schools – Indian School of Business (ISB) and Oxford – Saïd School of Business. He chose Oxford due to its better fit with his career goal of transforming society. It would also allow him to equip himself with the decision-making skills and leadership experience to become a better global manager. Another factor spurring his decision was the global student body and network which Oxford would give him access to and would yield rewards far beyond the program.
Arjun – "Choosing between Oxford and ISB was one of the hardest decisions of my life. Hands down, ISB is the best business school in India whereas Oxford is one of the top European schools and is recognized across the globe. There were many factors that went into my decision making. First, Oxford has a global Student Body whereas ISB will primarily have the Indian Student Body. So, I have more to gain from Oxford. Secondly, I will take pride in carrying the brand value of Oxford, not just MBA."
How Pablo selected his target business school
After getting the TOEFL and GMAT out of the way, Pablo spent another 6 months researching business schools. In the process, he attended various networking events and reached out to alumni as well as current students to learn more about his target business schools.
Although it required investing quite a bit of time along with a full-time job, this gave him a lot of clarity about his business school options. He also spoke with the alumni clubs in his country and visited the schools himself to get the first-hand experience of the environment.
Pablo – "In my experience, people who are passionate about their schools are the ones who provide the most insights."
After shortlisting a few business schools, Pablo zeroed in on University of Michigan's Ross School of Business as his only target school. He mentions the following reasons for focusing on only one business school:
Ross's focus on experiential learning through consulting projects etc. g. the MAP project or REAL Projects.
Identifying the right fit with the school's leadership framework called Positive Leadership. Positive leadership places emphasis on inspiring other people to work rather than just managing or delegating.
Advice for applicants with 5+ years of experience
Arjun's advice to applicants
According to Arjun, the most challenging aspect of the admissions process is to determine fit with the school's vision and how the business school can empower him to achieve his post-MBA career goals. This takes a lot of research and sets the groundwork for your application. Reaching out to alumni and current students help a lot during this phase.
He also believes that just going by business school rankings isn't the right strategy and should be complemented by visiting the campus on open day, attending webinars or other one-on-one networking events to form a holistic picture of your target business schools.
Furthermore, patience is the key as applying to business schools can be a very long and arduous process. Even more so, if you consider the time required for GMAT preparation.
In Arjun's words:

"By the time you apply, you need to wait for a month or so to get the interview call, and if you are selected for the interview, you need to prepare for the interview, and once the interview is done, you probably need to wait for three weeks or so for the result. If you are not selected for the interview, then you wait for the result of the other school you applied to."
Another piece of advice is not to rush your application. While the essays may look straightforward, you need to present the best version of yourself on the application since there may be thousands of applicants competing for the same spot. Arjun recommends not missing any deadlines during the application phase and instilling a certain sense of self-discipline.
"Once you finish the application, just sleep on it for a couple of weeks or days, think about what you have written, and then come back to it if you want to make a change. Do not rush to submit the application right after finishing it. Please give yourself a sufficient amount of time. Read and re-read your essays, resume and other key parts of your application. Have a friend or your partner do a proof reading. The key is how you can stand out from the crowd. The school will read 200-300 applications in a day, so try to distinguish yourself from the rest by showing your achievements and extra-curricular activities in a way that it brings out the best version of yourself on paper. This waiting before submission gives you a fresh perspective to the whole application. Working with a great admission consultant and doing self-introspection really helps here." – Arjun.
Lastly, while his age was a concern during researching and applying to business schools, he strongly believes that being over 30 years of age or having more experience than the average business school applicant should not discourage you from applying to business school.
In his own words:

"No school will reject you only because you have more years of experience than others. I have seen people going to Oxford and INSEAD with 13 years of experience. It all depends on the different aspects of your profile, your work experience, what you have done in those years, and how you can bring all that on paper in your application and during your interview. There are people who have reached out to me asking if 33 or 35 is the right age or not. I tell them it doesn't matter. All that matters is the quality of your experience and how you can bring that out in your application."
Pablo's advice for business school applicants with 5+ years of experience
Echoing many of the same thoughts as Arjun, Pablo offers the following 2 additional tips on getting the most of the business school experience:
1.
Have clear career goals
While there may be exceptions, applying to business schools with clear career goals not only positively affects your application, but also helps you focus your time and energy throughout the recruiting process.
Having a clear goal of transitioning to consulting helped Pablo land an internship at Bain & Co.
2.
Focus on learning from people
One of the greatest values of business school is working with people. Therefore, coming to classes and group meetings with a mindset of interacting with classmates helps develop crucial leadership skills.
Similarly, spend time getting to know the companies that recruit on campus. Treat this investment of time just like how you would treat investing your money.
We hope this article helps you in finding answers to your questions about doing an MBA after 5+ years of experience. In case of any other questions, please write to us at acethegmat@e-gmat.com.