The MBA application for MIT Sloan School of Management is quite different from other business schools. The application does not have an MBA essay per se, but has an extensive application with the following requirements:
Cover Letter (300 words or fewer)
Resume (one page)
Video Statement (1 minute)
Letter of Recommendation (one)
Additional References (two)
Organizational Chart
In this article, Prashant Tibrewal from Admitsquare, who has mentored 1,000+ students get into their dream business schools and who is currently enrolled at MIT Sloan himself, shares his expert tips on the MIT Sloan MBA essay and other application components.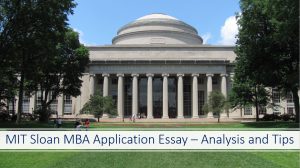 As you start working on your MIT Sloan MBA application, ask yourself if you are cut out for MIT. Securing an admit to one of the M7 business schools is not just about a high GMAT score or a unique profile or a strong application.
While all of these are just "prerequisites", what remains the most important is a strong personality match – between the applicant and the school. You should, therefore, spend as much time understanding your dream schools, as you would, working on your application.
What makes MIT so unique and desirable to applicants?
For its class of 2020, the number of applications per seat received by the MIT Sloan School of Management was next only to Stanford.
Getting a seat at MIT Sloan does not just give you access to the business school, but also to the larger MIT university, which is among the most future-focused education ecosystems one can dream of as a student.
Not surprising, therefore, that an MIT team comprising of students from aeronautics, mechanical engineering, electrical engineering, and business management beat out teams from 115 other universities and 20 countries to earn the Best Overall Design Award at the SpaceX Hyperloop competition.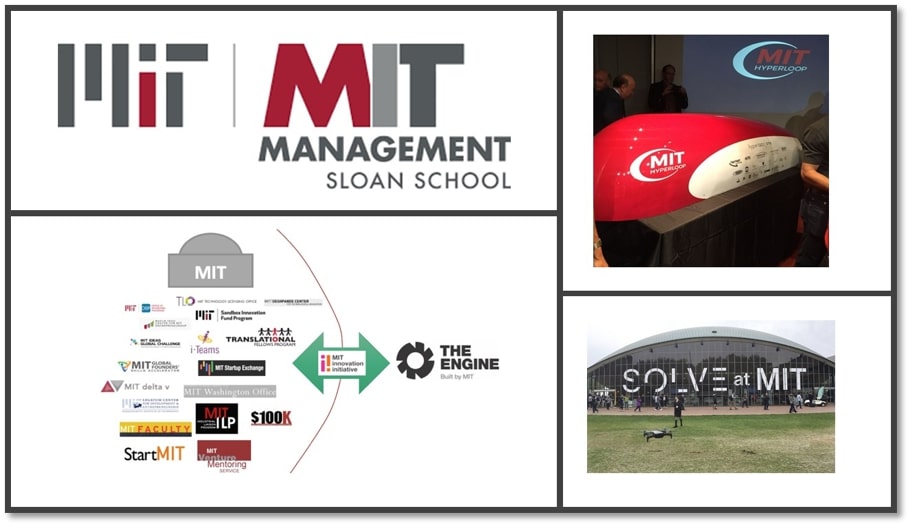 MIT Sloan offers an exciting range of master's programs, designed for a wide range of students and career outcomes. It may be wise, therefore, to research well and apply to the program that you would benefit the most from:
2-year MBA
Sloan Fellows MBA (1-year)
Leaders in Global Operations (LGO)
Master of Finance
Master of Business Analytics
Do you aspire to get into the MIT Sloan MBA Program? A 740+ GMAT score can significantly improve your chances of admission.

Kickstart your GMAT preparation by Signing up for our Free Trial!

For any queries, write to us at acethegmat@e-gmat.com. We are the most reviewed GMAT prep company on gmatclub with more than 1940 reviews.
MIT Sloan MBA Application Deadlines
| | |
| --- | --- |
| Round 1 | October 1, 2020 |
| Round 2 | January 19, 2021 |
| Round 3 | April 12, 2021 |
Take a look at this article to know the MBA application deadlines of other business schools.
MIT Sloan MBA Essays and Application Requirements
While getting an admit at MIT Sloan can be difficult, applying to the program doesn't come easy either. The MIT Sloan MBA has an extensive application with the following requirements:
Cover Letter (300 words or fewer)
Resume (one page)
Video Statement (1 minute)
Letter of Recommendation (one)
Additional References (two)
Organizational Chart
MIT Sloan Cover Letter Analysis and Sample Essay Structure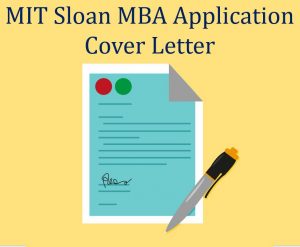 "MIT Sloan seeks students whose personal characteristics demonstrate that they will make the most of the incredible opportunities at MIT, both academic and non-academic. We are on a quest to find those whose presence will enhance the experience of other students. We seek thoughtful leaders with exceptional intellectual abilities and the drive and determination to put their stamp on the world. We welcome people who are independent, authentic, and fearlessly creative — true doers. We want people who can redefine solutions to conventional problems, and strive to preempt unconventional dilemmas with cutting-edge ideas. We demand integrity and respect passion."
Taking the above into consideration, please submit a cover letter seeking a place in the MIT Sloan MBA Program. Your letter should conform to standard business correspondence, include one or more examples that illustrate why you meet the desired criteria above, and be addressed to the Assistant Deans of Admissions, Rod Garcia, and Dawna Levenson (300 words or fewer, excluding address and salutation).
The MIT admissions team, including Rod Garcia and Dawna Levenson, has been the most consistent admissions team among the top business schools, ensuring the highest quality of student recruitment over the years.
The team, having retained the Cover Letter requirement for the fifth year now, clearly loves the format and how it has helped assess applicants. An open-ended question such as this comes with a high risk of submitting an essay that may not be aligned with the expectations of the admissions team.
Why such a short (300 word) cover letter, in contrast to other schools that allow much more space and scope to present yourself?
Well, for an MIT applicant with rich professional experience, applying to a business school is pretty similar to applying for a job. This is your opportunity to convince the team why they should consider your application over thousands of other well-qualified applicants.
Candidates often end up presenting a verbose, high level, broad-based career summary, which is exactly what the adcom doesn't want to read. With access to your resume, one can pretty much trace your career path and gain a broad level of understanding.
The MIT Cover Letter lays down focused guidelines and seeks to understand specific aspects of your personal and/or professional life. "We welcome people who are independent, authentic, and fearlessly creative — true doers."
While the school encourages these qualities among its students, to be able to establish through your cover letter that you have already demonstrated these qualities, will be the key to a strong cover letter.
Further, understanding the MIT Style of Leadership or the Problem-led Leadership will be an interesting exercise to help you develop a stronger application. The question specifically asks to substantiate your claim with example(s).
As you recollect your best achievements and think of the examples to present in the cover letter, do not forget that it is a 300-word essay.
You do not want to touch upon too many things and spread yourself too thin. Ask yourself what key qualities you would want to establish through the cover letter and find the best example that demonstrates the quality.
If space permits, back it with another short example. While it goes without saying that you use the STAR format, but go deep with "how" you did what you did. Talk about the extrinsic as well as the intrinsic motivations behind your actions.
And while you do all this, do not lose track of the primary purpose behind writing this cover letter – "to seek a place in the MIT Sloan MBA Program".
A good part of your essay should touch upon why you are seeking a place in the program (your short term and long term career plans) and how the MIT MBA will equip you to achieve your plans. How well you know yourself and how well you know the school is both critical to presenting a strong match.
MIT Sloan Resume Format
The resume you submit to a business school holds extremely high significance, given that it helps the adcom get a detailed perspective about your professional experience and is often the only document that the interviewer has access to (once you receive an interview invite).
Not all business schools prescribe a resume format, but MIT Sloan does. In addition to suggesting the order of the different components of the resume, you are specifically asked to redact your personal information. Further, the following are the instructions to be followed.
Please submit a one-page resume that includes the following information and formatting:
One page limit
Times New Roman font
Size 10 font
Word or PDF formats only
Redact (remove or blackout) your name, address, and contact information
 For formatting purposes, please list the information in the following order in reverse chronological order:
Education – please feel free to include relevant awards, scholarships, and professional societies.
Work Experience – Please list in reverse chronological order and include:

Company name
Title,
Results-oriented bullets that demonstrate your skillset, and
Dates

Additional information – languages, extracurricular activities/community service, technical skills/certifications, and special skills/interests (if appropriate).
MIT Sloan MBA application video statement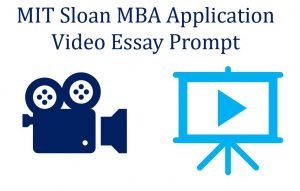 Applicants are required to upload a 1-minute video as part of their application. In your video, you should introduce yourself to your future classmates, tell us about your past experiences, and touch on why MIT Sloan is the best place for you to pursue your degree.
Videos should adhere to the following guidelines:
No more than 1 minute in length
Single take (no editing)
You should be speaking directly to the camera
Do not include background music or subtitles
When most other schools are using the Kira video format where you must answer the video questions live, MIT allows you enough time to plan and record your video.
Is this supposed to be your Elevator Pitch? Probably yes, albeit a more personal one. Having presented most of your information through your resume and the cover letter, this should be your space to "connect" with your future classmates as well as the admissions committee.
You may talk about your personal background, unique life experiences, interests, and passions, and how specific opportunities at MIT connect with your plans and interest areas.
Sloan doesn't want you to hire a video expert – an unedited video makes it a level playing field for all applicants.
While the video will allow the admissions committee to see you and hear you, it is your passion and your story that will invite them to feel your presence and personality. Prepare a story that is authentic, exciting, and enchanting. Above all, sound fluent, but not rehearsed!
The following article discusses the analysis and tips related to MIT Sloan video statement in detail. Have a look! 4 tips to ace MIT Sloan video statement.

You can also refer to the following article for insights on how to make an impressive MBA application video essay: Make an impactful MBA Application Video Essay.
MIT Sloan Letter of Recommendation and Additional References
Several schools are now moving to a single recommendation, thus making the application less demanding for the candidate.
While the MIT LOR format isn't very different, what's unique is the requirement for two Additional References. These references do not need to submit any document upfront, but they may be called if required.
Choose your references like you would choose your recommenders – people you have worked closely with, who may be in a good position to talk about your strengths with specific instances.
Most of our candidates did not report their references being called, but you may want to pick the best possible options, nevertheless.
MIT Sloan MBA application – Organizational Chart
Please upload an organizational chart that outlines the internal structure of your department and company. Limit to two pages.
Note: You may choose to create your own document or redact individuals' names. However, please provide as much information as possible.
We should be able to see your line of reporting to the top of your organization, and to easily find you, your peers, your supervisor, their peers, and your direct reports (should you have any), as well as any recommender or references from your current organization. For those in consulting, please submit an organizational chart of a current or previous project you were staffed on. 
This is again a unique requirement for the MIT Sloan application. This isn't really a new addition to the application, which means that MIT has found it useful to evaluate the applicant's relative position in the organizational hierarchy.
The key is to make it informational, with good details about your own position as well as those who may be in levels higher and lower than you.
You may not need to invest a lot of time making the organizational chart super fancy, but a simple chart presenting the different levels should work pretty well. Refer to the sample organizational chart suggested by the school.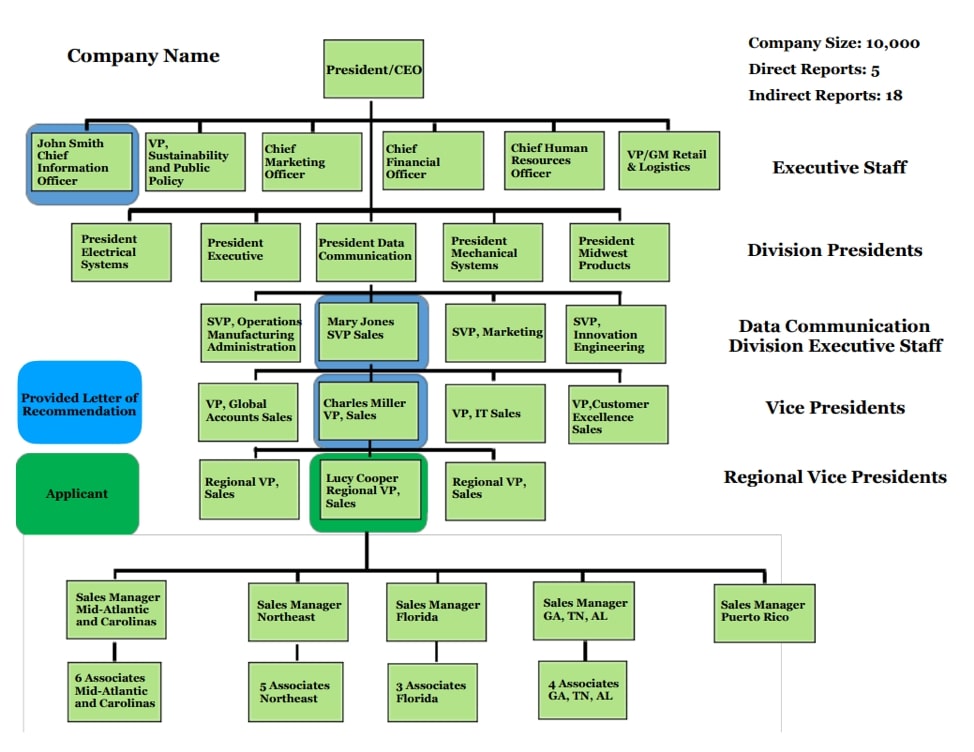 Suggested Reading: "Problem-led Leadership" – Are you cut out for the MIT Sloan MBA?

Applying to Kellogg? Read our detailed Kellogg Essay Analysis
About the Author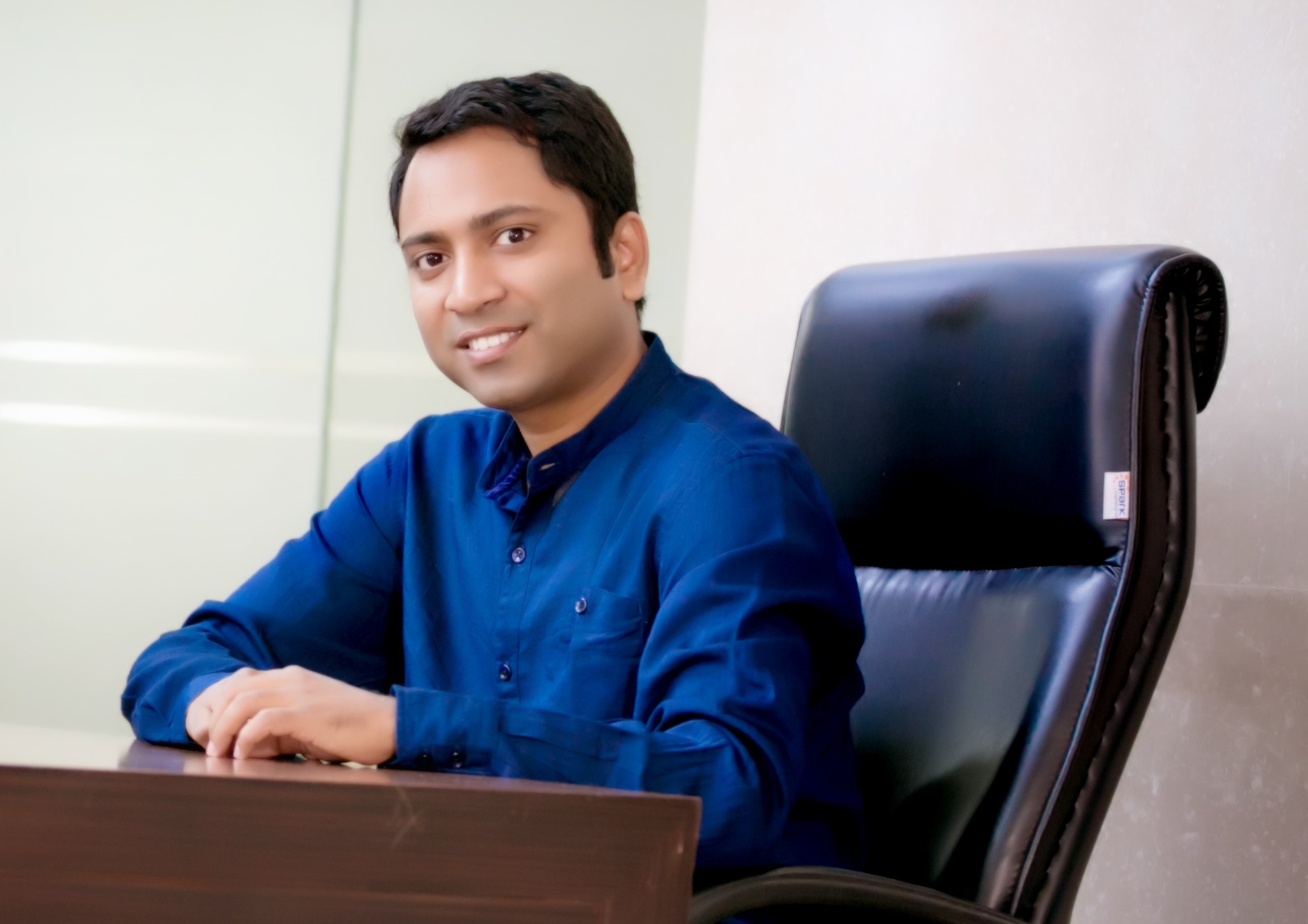 Prashant Tibrewal is the founder of Admit Square Consulting and has mentored 1000+ MBA aspirants to get into top global universities such as Harvard, Stanford, INSEAD, Oxford, HEC, ISB, etc. Prashant has also served on the Board of the Association of International Graduate Admissions Consultants (AIGAC) and led the AIGAC Conference 2020, attended by admissions officers from 25+ top-ranked MBA programs.
Admit Square Consulting has mentored applicants from diverse backgrounds to apply to top MBA programs. With a proven track record of 10+ years, and admits to universities such as Stanford, MIT, Kellogg, Cambridge, INSEAD, etc., Admit Square was awarded the Most Successful International MBA Consulting Company in India at the India Education Awards, 2019. With a team of Consultants from top business schools such as MIT, Yale, LBS and Oxford, Admit Square offers 100% Money-back Assurance on its services. You may send your details to info@admitsquare.com for a free profile evaluation.
That was all about MIT Sloan MBA essays. Here are a few other that can help you with your MBA application essays:
Do you aspire to get into the MIT Sloan MBA Program? A 740+ GMAT score can significantly improve your chances of admission. Kickstart your GMAT preparation by Signing up for our Free Trial! For any queries, write to us at acethegmat@e-gmat.com. We are the most reviewed GMAT prep company on gmatclub with more than 1940 reviews.