In a recent, dramatic turn of events, the Trump administration had to rescind the July 6 rule stipulated by Immigration and Customs Enforcement (ICE) that would have barred international students from living in the U.S. if their classes were planned entirely online for the upcoming semester(s). Earlier, MIT and Harvard had got together, in an unprecedented move, to jointly file a lawsuit against the ICE to prevent the enforcement of the new guidelines.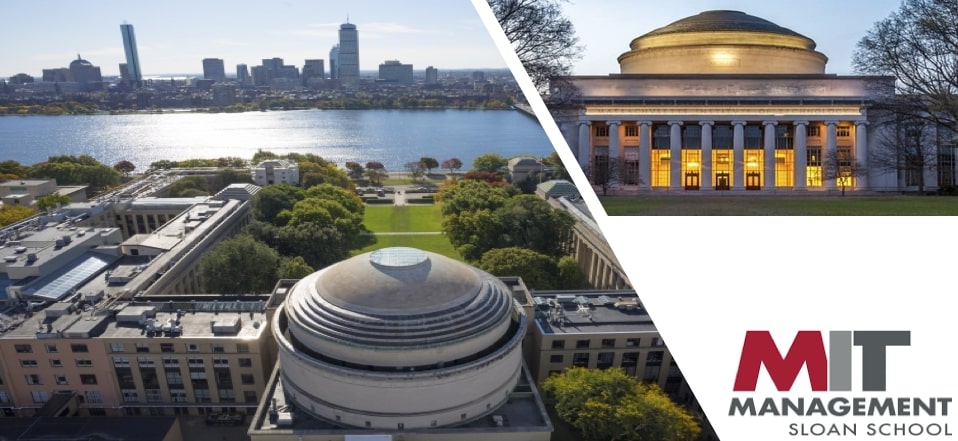 MIT and Problem-Led Leadership
While this is historic in its own right, what captivates me the most as a current MIT Sloan MBA student, is the manifestation of MIT's "problem-led" leadership in practice.
Having completed over a month of my classes at MIT Sloan, if I were to pick one learning that would change my perspective and approach towards work and life, it is the idea of problem-led leadership – a concept that is well detailed in the article "Problem-Led Leadership: An MIT Style of Leading" – one of the first reading assignments designated for the students at the start of the course.
Backed by over twelve months of study and research, the article presents the discovery that MIT people have a kind of allergy to the word "leader". Calling it "anti-leader leadership", the article suggests that a hallmark of MIT-style leaders is that they are inspired by critical, yet unattended problems and expect to inspire others to commit themselves to the resolution of those problems.
This perspective aligns with and enhances the now established concept of Collaborative Leadership that promotes the engagement of the collective intellectual and skill-oriented capital; cutting across organizational boundaries and hierarchical levels, to achieve a common goal. Problem-led leadership training is designed to equip learners to identify and articulate a 'cool' problem that will inspire people to contribute their best efforts.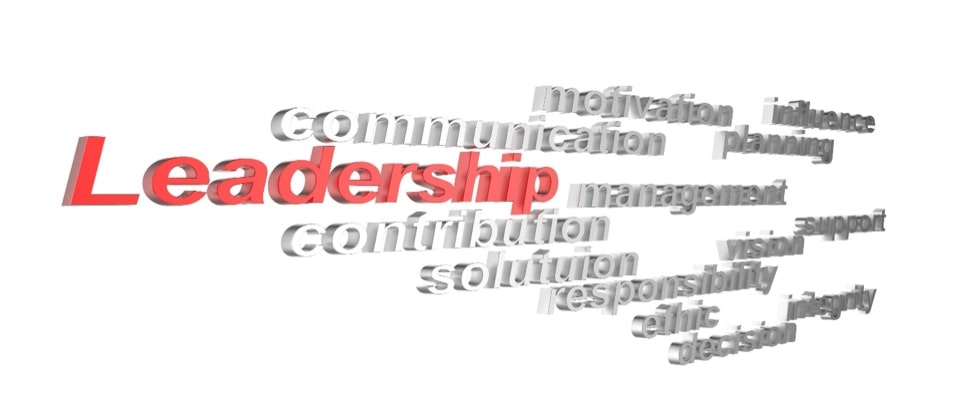 At MIT, a fine line exists, between "leading" and "taking the lead" – something that I discover further, as I go deeper into the article.
The following excerpt establishes how MIT leads applicants to self-select, to ensure the right fit: "Rather than doing the solicitous handholding that most colleges do to "close the deal", MIT gives students a feel for how their lives will be, come September.
They are presented with an enormous variety of activities to check out and doors open to them – and left to make sense of it all for themselves… Those who are energized by the random connections they make, and comfortable with the lack of structure, self-select in to the institution; those who find it all too chaotic, self-select out."
Having experienced the MIT culture at first hand, I couldn't agree more that MIT offers a plethora of opportunities and a design that requires participants to summon all of their ability, vision, and intent to make the best use of these opportunities.
After experiencing this at first hand, I can vouch for the fact that this approach not only energizes people to exercise their potential but also helps individuals collaborate more effectively and constructively. Subsequently, working within teams teaches participants to lead, draw on one another's strengths, and foster the growth of every individual in the group.
Rod Garcia, the MIT Sloan Admissions Director Speaks about the Qualities Valued at MIT
"What are the key characteristics that MIT Sloan looks for in a candidate?", I ask Rod Garcia, MIT Admissions Director.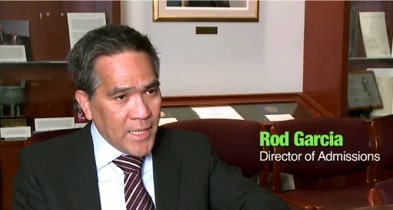 Rod helps identify two key qualities that differentiate those who are a good fit at MIT. "There are a number of characteristics we look for and value in our candidates.  I will focus on soft skills since hard skills are self-evident through our average scores, grades, professional experience, etc. and soft skills are hard to assess.  One of them, of course, is 'building trust and relationships'.
This covers a lot of areas from the ability to listen, empathize with others, putting yourself in the other's shoes, show compassion, help others, etc. These characteristics manifest in the MIT study teams.  Another characteristic is 'overcoming adversities' which addresses the candidate's ability to be resilient and adaptable, especially in times of uncertainties. There are other characteristics but these two are must-have characteristics."
The engagements within my MIT study team reiterate, for me, the importance of building trust and relationships, while remaining open to change and being thoroughly adaptable.
While the x360 Leadership Assessment helps me assess my strengths and weaknesses, one-on-one sessions with a professional leadership consultant and executive coach with over 25 years of experience have been the highlight of my transformational journey at MIT.
It is not by chance, therefore, that the MIT Sloan Fellows MBA alumni list is adorned by illustrious names such as Kofi Annan, former UN Secretary-General, John Brown, former CEO of BP and Carly Fiorina, former CEO of Hewlett-Packard.
The phrase, "Accomplished and Humble" defines the traits that MIT takes pride in identifying in its students. This is particularly inspiring for me, as I start collaborating with my peer group, a handpicked group of students from across 40+ countries, many of them pursuing their second MBA, even after graduating from business schools such as the IIMs or the ISB.
Christopher Wallace, an Irish national with over a decade of professional experience in the EMEA region, joined the Sloan Fellows MBA with the specific purpose of honing his leadership skills at a time when the world requires leaders who can navigate change and uncertainty.
Current MIT MBA Student Shares her Experience
For Inbar Zilber, an MIT MBA Class of 2022 candidate, and a Biotech and Pharma professional from Israel, coming to MIT was a well-researched decision.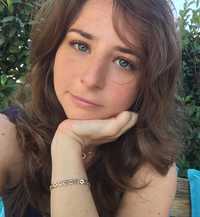 "With my love for art and design, I secured a spot in a Design School in the Engineering department. Having developed a good balance between the left brain and the right brain, I was pulled towards the MIT motto, Mens et Manus, literally meaning mind and hand. I also chose MIT Sloan because of its focus on sustainability. I am driven by the need to contribute to positive change in the world's treatment of our planet and cannot wait to join the amazing Sloan minds already hard at work making that goal a reality."
It has been a particularly difficult decision for MBA admits this year to go ahead with their MBA plans, with the COVID-19 pandemic intruding mid-way through the process.
Equally difficult has it been for the business schools to not only re-engineer their plans to accommodate the constant uncertainty, but also support the students in managing their plans.
Inbar acknowledges the prompt responses she received from MIT in helping her take a smooth decision. "I mainly approached Rod Garcia. I was expecting his reply to take some time, knowing he has a very busy role and was pleasantly surprised to receive time and time again, a very fast, gracious response that provided the answers I needed."
Why is this the Best Time to Pursue an MBA?
As I conclude, I reflect upon a few questions that several MBA applicants have asked me in the recent past – "Is it going to be a tough year for those pursuing an MBA?"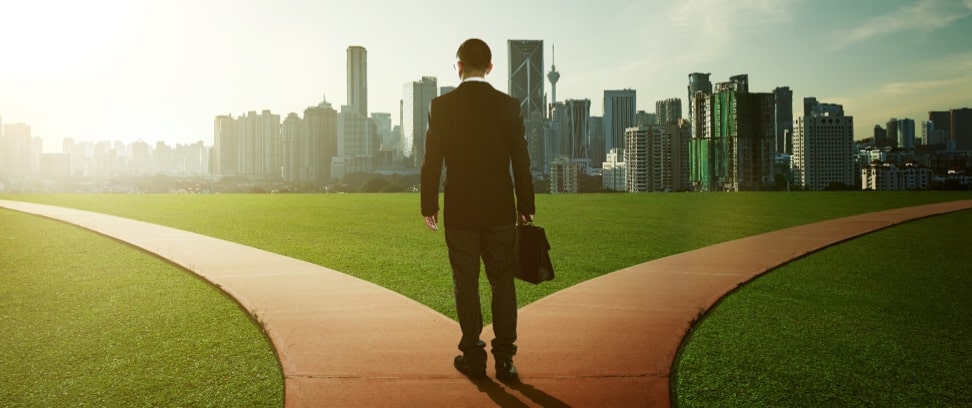 Probably. "Are they going to come out as tough leaders with pronounced capabilities to lead change and create a lasting impact?" Certainly! 10 years hence, I will look back at the year 2020 with pride and gratitude, for the opportunity it allowed me, to reflect inward and evolve outward, and for the MIT Sloan MBA experience that is already proving to be critical in my endeavor to create a positive impact in the areas of education, knowledge and social transformation, towards shaping a positive, collaborative future.
About the Author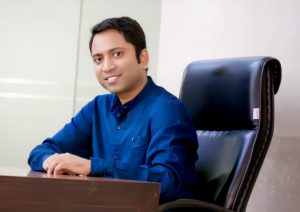 Prashant Tibrewal is the founder of Admit Square Consulting and has mentored 1000+ MBA aspirants to get into top global universities such as Harvard, Stanford, INSEAD, Oxford, HEC, ISB, etc. Prashant has also served on the Board of the Association of International Graduate Admissions Consultants (AIGAC) and led the AIGAC Conference 2020, attended by admissions officers from 25+ top-ranked MBA programs.
Admit Square Consulting has mentored applicants from diverse backgrounds to apply to top MBA programs. With a proven track record of 10+ years, and admits to universities such as Stanford, MIT, Kellogg, Cambridge, INSEAD, etc., Admit Square was awarded the Most Successful International MBA Consulting Company in India at the India Education Awards, 2019. With a team of Consultants from top business schools such as MIT, Yale, LBS and Oxford, Admit Square offers 100% Money-back Assurance on its services. You may send your details to info@admitsquare.com for a free profile evaluation.