A
6
min read
If there is one thing that is true about GMAT, it is that most students who take the test are working professionals and yet they are the ones who delay taking the test the most. Carrie managed to score 750 (Q50, V42) in her first attempt with 2 months of preparation while balancing her work commitments. In this article, we will see how she went about her journey, managing a hectic work schedule with her GMAT preparation. Carrie shares some useful, actionable tips for working professionals to get the most out of their limited time.
Update – Carrie received an admit from the Yale School of Management. She's going to join the class of 2021.
If you're a working professional looking for a study plan that meets your needs, be sure to check out our comprehensive article on it, Study Plan for Working Professionals
| | | | |
| --- | --- | --- | --- |
| | GMAT Score | GMAT Quant Score | GMAT Verbal Score |
| First Mock | 590 | Q35 (25 %ile) | V36 (78 %ile) |
| GMAT First Attempt | 750 | Q50 (85 %ile) | V42 (96 %ile) |
| Preparation Time | 70 Days | 21 Days | 40 Days |
Rajat: Tell us about your GMAT journey of scoring 750 in your first attempt
Carrie: I started preparing approximately 3 months before my test. I started out by skimming through the OGs and it felt like High School math, at best University level, so I decided to study by myself. After studying for a week and a half I decided to take an official mock test to evaluate myself. I got a 590 on that mock with Q35 and V36 which made me realize that GMAT study was much more than high school study and that I needed help with it. I started looking for classroom coaching as I expected that I could get the required direction and interaction from the coaching, but it turned out that classroom coaching was unaffordable for me. So, I looked around a bit and found online courses to be closer to classroom sessions compared to just studying from books. I took up free trials to see which course would suit my learning style the best. My priority was to find a well-structured course with a clean and easy-to-understand video format. I registered for, and attended, a free webinar by e-GMAT and found the course to be a perfect fit for my needs.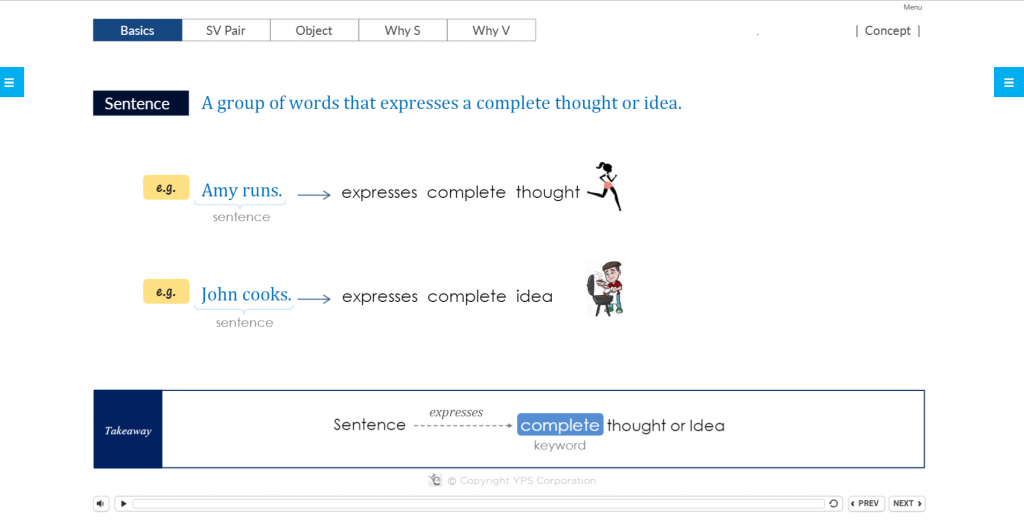 Register for our free Sentence Correction Webinar here!

We can help you with a personalized study plan and give you access to quality online content to prepare. Write to us at acethegmat@e-gmat.com. We are the most reviewed GMAT prep company on gmatclub with more than 1950 reviews (as on Sep 7, 2020). Why don't you take a free trial and judge it for yourself?
Rajat: So how did you go about preparing for GMAT?
Carrie: I had to start with the very basics – learning about the exam itself – as I didn't know much about the GMAT at that point. Thankfully, by this time I had purchased the e-GMAT course which had a module called "Your Study Plan" that covered pretty much everything I needed to know about the GMAT and how to go about preparing for it. In fact, while going through that module I was asked to use the GMAT Planner to set my target scores. That's when I realized that I could reach my target score by planning for a higher score in Verbal than Quant. This took a lot of pressure off me. I followed the advice I got in that course, one of which was to start the prep with the section I was strong in. This really helped me get over the initial inertia and get started with my preparation. I began with the Sentence Correction course and found it to be really easy to understand.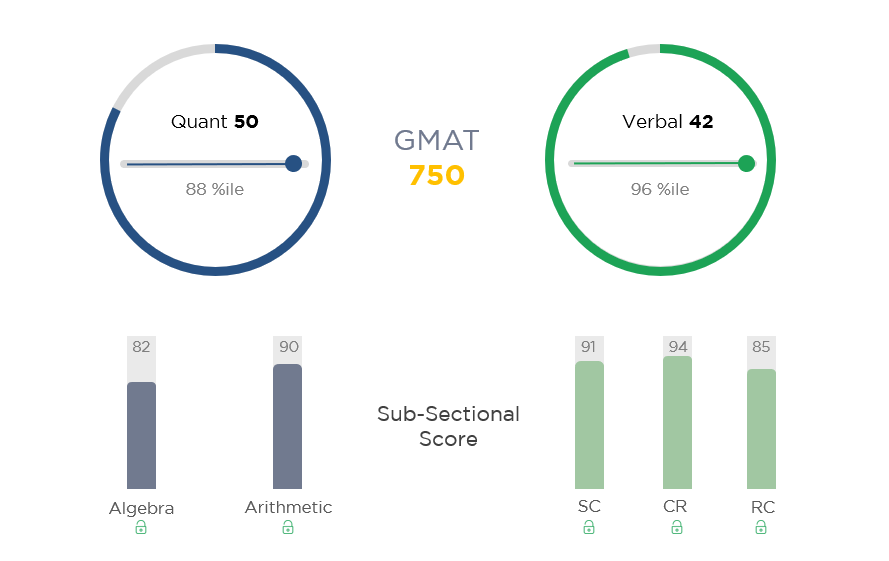 A high GMAT score has more value than just getting you into a top business school. Know more about the importance of GMAT and top 3 reasons of taking the GMAT
Rajat: I would like to understand the amount of time that you spent and how you managed it – being a working professional?
Carrie: My initial plan was to study for 2-3 hours every day after work. But, being a working professional, I really struggled to follow through with it. Some days, I would finish 2-3 video lessons while there were also days when I just didn't study anything. To overcome this problem, I started putting my study plan on my Google Calendar. I would book time slots every day for the module that I had to study on that particular day.
By this time, I was reviewing my preparation, so I used to put entire sub-sections like SC, RC, CR, etc on the calendar. I wish I had discovered this method earlier, so I would've been able to use it when I was going through individual topics. Another key thing was the support that I got from my friends and family. As a working professional, one has to dedicate all their personal time to prepare for the GMAT, so I told my friends and family that I'll not be as available for them as before until my GMAT. I was lucky enough to get their full support.
Time management is essential to score 740+ on the GMAT. Read this article on Time Management Strategies and learn the importance of takt time.
Rajat: Could you tell us more about your strategy for Verbal prep?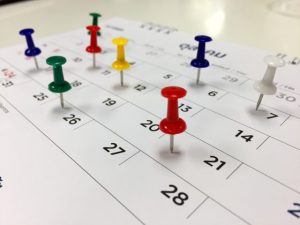 Carrie: I followed the advice provided by e-GMAT and started with Verbal, my stronger suit. Within Verbal, I started with SC as I was very comfortable with CR and RC. It took me 3 weeks to complete my preparation for SC. Being a native English speaker, I'm used to the conversational side of the language but not the grammar.
I really liked that e-GMAT introduced grammar concepts without overwhelming us with the jargon. I didn't need a foundation of grammar to begin learning what I needed for the GMAT. On the other hand, I also bought the Manhattan SC books later on and found it to be full of complicated grammar terms that threw me off.
I completed my RC and CR preparation in two weeks thanks to the strong foundation that I had built while preparing for the SC section.
Performing well on the test day is as essential as your preparation. Check out this checklist for the test day and tips to combat anxiety.
Rajat: How did you manage to get to Q50 in three weeks?
Carrie: The thing that really pushed me to put a sincere effort into Quant was the realization that Verbal alone will take me only so far. That's when I decided to go through the entire e-GMAT Quant course. I found that there were essentially only a few concepts and they seemed pretty simple while learning from the concept files of the course.
I soon realized, however, that the real challenge lied in application of those concepts as I struggled to solve the problems in the practice files. I decided to keep learning and solving practice questions, and I was able to finish the course in 3 weeks. I kept reminding myself that the practice questions tend to be tougher than the actual GMAT so a decent performance in practice will translate to a good performance in the GMAT. This really helped me remain confident about my Quant ability.
Top business schools like Harvard, Stanford GSB, and Wharton value a good GMAT score. Learn how to get into these top business schools.
Rajat: How did you discover your weaknesses and fine-tune your ability across different topics?
Carrie: Again, taking advice from the e-GMAT study plan, I decided to improve my ability in a structured manner. I used the official guide and e-GMAT's Scholaranium module for this. The process I followed was:
I started with the medium difficulty level questions and moved on the harder ones only after mastering them.
Solved questions from a particular topic from the OG and then from Scholaranium. The ability to select question type and difficulty level in Scholaranium helped me accurately focus on my weaknesses and eliminate them.
Whenever I got stuck, I used to go to the "Ask A Question" section in Scholaranium. The best thing was that all my questions had already been asked by someone else, and they had been answered by an e-GMAT expert so there was no wait time there.
Next, I used the "Solutions" section to cross-check my correct answers and find out whether it was a fluke or a result of my correct approach towards the problem. This really helped me improve my ability further.
Rajat: Did you take any mock tests?
Carrie: Yes, I started taking mocks 3 weeks before my GMAT. I did pretty good scoring 740 in my first two mocks with the exact same score split – Q49, V42. In both these attempts, my focus was on timing the questions and building upon the concepts that I had learned. I was still falling short of my overall target score by ten points, so I decided that I need to score 50 in Quant while maintaining at least 42 in Verbal. To improve my Quant score, I focused on my strongest area, number problems, and minimized the time I spent on it. As a result, I scored a 760 (Q50, V44) on my last mock test.
Take your first step to ace the GMAT and start with your free trial with 25+ Concept Files, 300+ Practice Questions and 7 Free Webinars conducted by e-GMAT.