Taking standardized tests causes anxiety. Even more so when the stakes are as high as the GMAT. It is natural to feel trepidation about your GMAT score when it may play a big role in deciding your career trajectory and earning potential for years to come. However, it is possible to control your GMAT test anxiety and perform well in the GMAT.
In this article, we will look at a few things that will help you tackle your GMAT test anxiety. We will also cover the following:
"If you know your enemies and know yourself, you will not be imperiled in a hundred battles; … if you do not know your enemies nor yourself, you will be imperiled in every single battle." – Sun Tzu

What is test anxiety?
In simple terms, test anxiety is a combination of stress and fear of failure that occur before or during test situations. This anxiety creates significant barriers to both learning and performance. Furthermore, research suggests that high levels of anxiety have a direct correlation to reduced academic performance and test-anxious students may score up to 12 percentile points lower.
Research suggests that high levels of anxiety has a direct correlation to reduced academic performance and test-anxious students may score up to 12 percentile points lower.
What are the reasons for GMAT Test Anxiety?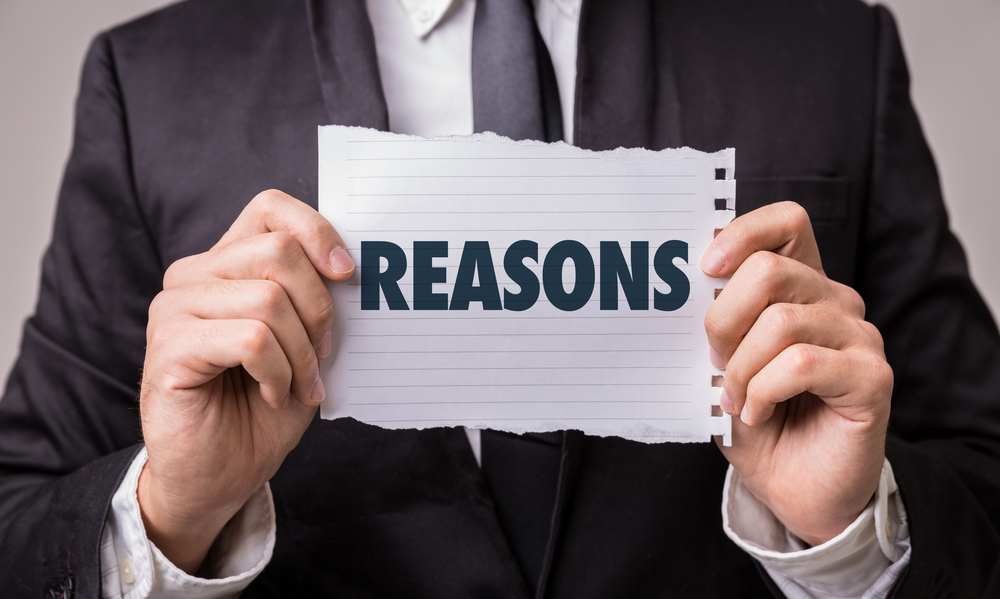 GMAT test anxiety can be caused due to one or a combination of the following reasons:
Inability to solve a question
Running behind schedule according to the time limit for the section
Facing multiple difficult questions from a weak area
Having an unrealistic score target
Poor nutrition, exercise and sleeping habits
Lack of preparation or unfamiliarity with the test content and format.
For most people, the GMAT induces anxiety because it is a timed test. This is by design, as in business school and real business environments, you will be exposed to similar situations where your ability to make good reasoned decisions under pressure will be put to the test.
The good news is that with a well-prepared study plan and test strategy, you can prepare and overcome your GMAT test anxiety. It all comes down to your readiness to face different situations that you may encounter in the test and rehearsing your test day routine as much as possible.
In the next section, we will look at the symptoms of test anxiety.
What are the symptoms of GMAT test anxiety?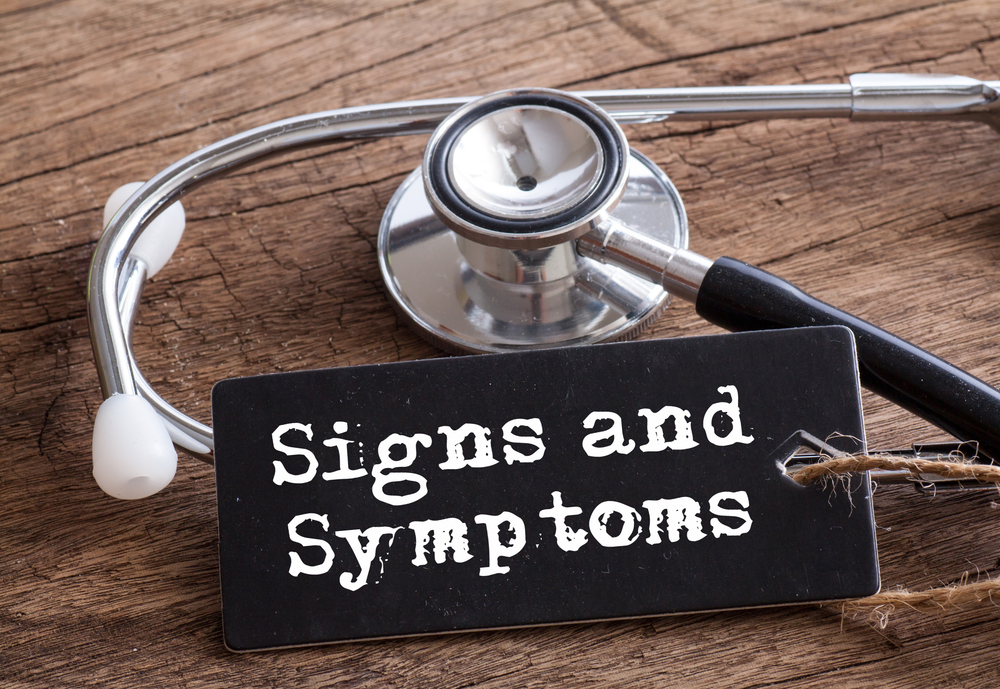 Common symptoms of test anxiety include:
Difficulty in studying for the test
Self-doubt
Physical symptoms
Other Symptoms
To make an effective plan that helps in conquering your GMAT test anxiety, it is important to diagnose and understand its symptoms.
Difficulty in studying for the test: Test anxiety causes you to prematurely worry about your performance in the test. This may make you feel overwhelmed even before you start mastering the concepts and their application for the GMAT.
Self-doubt: Even if you have followed a good plan of preparation, test anxiety may cause you to doubt your ability to perform well in the test. It may negatively affect your performance on test day.
Physical symptoms: For some students, besides the above symptoms, test anxiety may cause sweating, headaches and stomach upsets. These physical symptoms can rob you of much-needed attention and focus required on the GMAT.
Other symptoms: These include challenges in concentrating on the test, paying attention to instructions and comprehending questions on the test and blanking out on a question, etc.
Let us see how these symptoms affect your GMAT performance.
How does GMAT test anxiety affect your performance?
There are 4 major ways in which GMAT Test anxiety can affect your performance:
Making you unsure of your responses to questions
Mind-wandering or a lack of focus
Distraction due to the physical test environment
Physical discomfort
Some of the ways in which test anxiety may affect your performance in the GMAT are:
Making you unsure of your responses to questions: Test anxiety makes you unsure of your responses to the questions that appear in the GMAT. This may lead you to double-check your responses before you move on and hence leading to more time being spent per question. This not only costs you precious time but also prevents you from building much-needed momentum and rhythm for acing the GMAT.
Mind-wandering or lack of focus: Anxiety robs you of your focus on the question that is appearing on the screen. This effect may be exacerbated if the question is from an area that you are weak in or underprepared for.
Distraction due to physical environments: Besides robbing you of focus on the question in front of your screen, test anxiety brings to fore and magnifies the distractions in the immediate physical environment. This includes distractions caused by other test-takers taking the test at the same time as you, for example, sounds made while using the keyboard, discomfort due to your chair or testing equipment set-up, the commotion caused by people entering and leaving the testing room, etc.
Physical discomfort: The physical symptoms of test anxiety such as sweating, headaches and stomach pains, etc. may put a dampener on your performance by causing discomfort and uneasiness during the test.
In the next section, we will look at the causes of test anxiety.
What causes test anxiety?
Your GMAT test anxiety may be due to any of the following reasons:
Fear of not finishing the test: Since GMAT is a timed test, fear of not finishing within the allotted time causes anxiety.
Catastrophizing: Students assign a lot of importance to their GMAT scores as it plays a very important role in MBA admissions and scholarships. The fear of missing out an admit from their dream B-schools may lead to poor performance on the GMAT.
Lack of knowledge of test format and content: Lack of awareness and familiarity with the GMAT test format, the types of questions asked in different sections and the approaches to answer these questions can cause anxiety.
Not including enough timed practice during preparation: Lack of practice in a timed environment may lead to anxiety during your actual GMAT appointment.
Poor test-taking history: Your past test experiences may lead to an overall negative mindset. This can interfere both during your preparation and the actual test appointment.
Lack of a test-taking strategy: The GMAT is a test of planning and strategy as much as it is a test of concepts and your ability to apply them. Hence, if you have not prepared a strategy for dealing with difficult questions from your weak areas or how to recover from poor time management in a section, this can cause anxiety.
Lack of awareness of the test center and testing policies: Violation of test center procedures and policies may lead to wasted time and auto cancellation of GMAT attempt and score. This may cause anxiety during your test.
Now, let us look at the possible ways in which you can overcome your GMAT test anxiety and elicit peak performance on test day.
How to tackle GMAT Test Anxiety?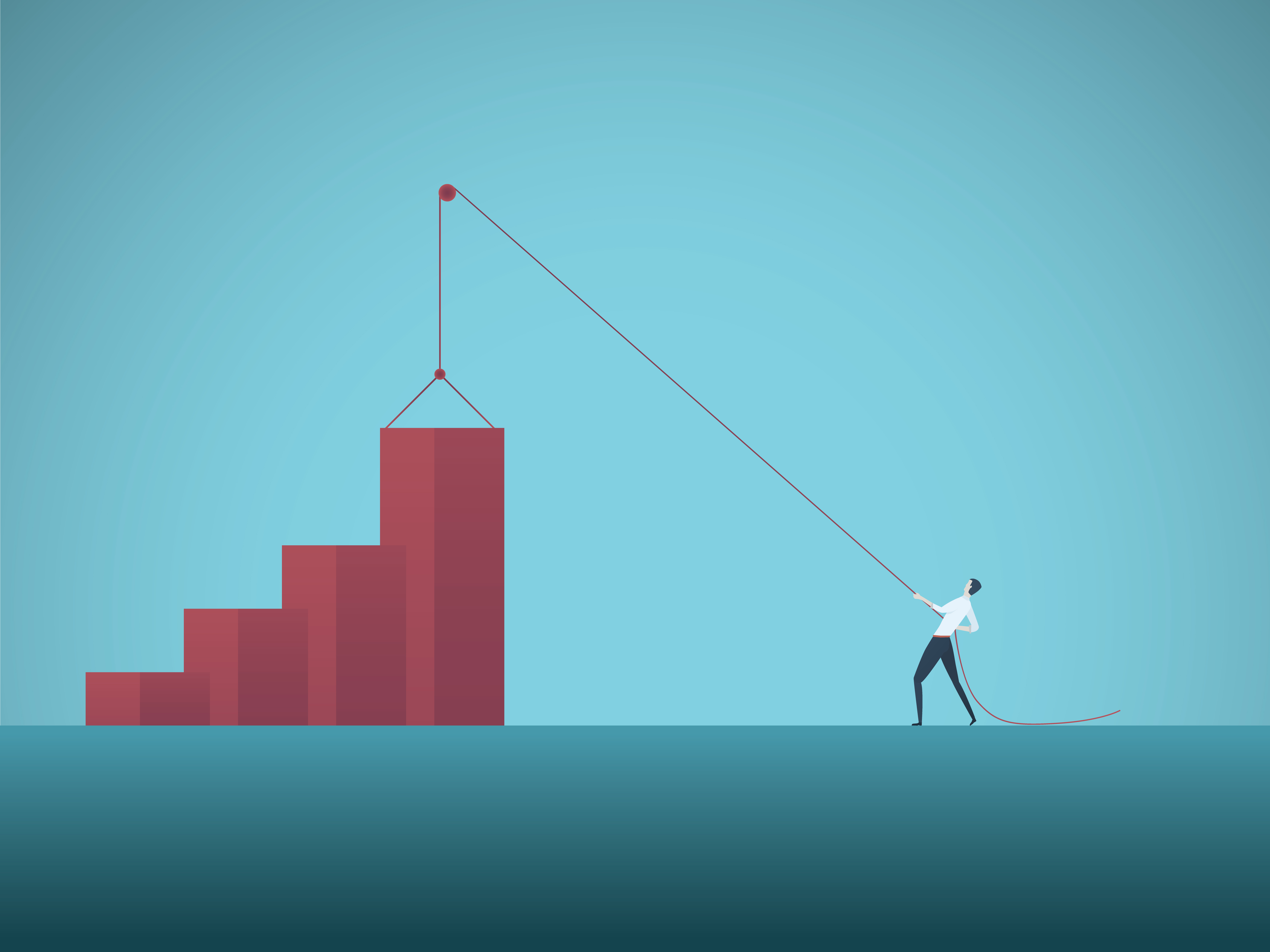 Depending on the cause of your GMAT test anxiety, here are 10 tips that will help:
Devote Enough Time to Your GMAT Preparation:
Once you have set your target GMAT scores and have determined your current level of preparation, the next step should be to estimate the amount of time required to hit your target score. This estimate should include:
Time for practicing questions
Attempting mock tests
Reviewing and analyzing mock test review.
Estimate the time required to hit your target GMAT score by reading this article.
Choose the Right GMAT Preparation Resources:
Individuals have different learning styles, and thus it becomes essential to select and study from the right resources. If you are short on time, a data-driven online course, which provides feedback at regular intervals through quizzes, can significantly reduce your preparation time.
Here is a list of the best study resources for the GMAT.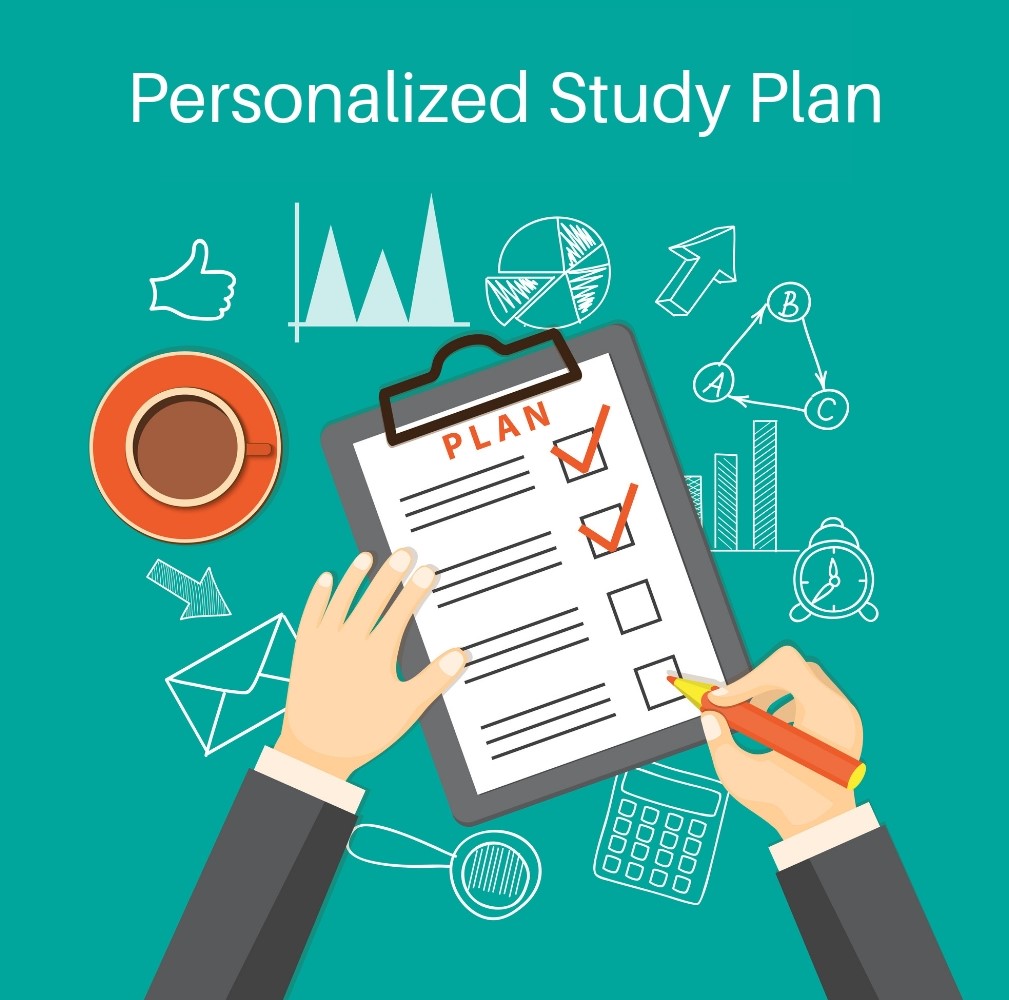 Create and Follow a Personalized Study Plan:
A personalized study plan prepared, keeping in mind your strengths and weaknesses not only help in overcoming your GMAT anxiety but also reducing your preparation time by 25%. A milestone-driven personalized study plan helps keep track of your improvement and increase the chances of hitting your target GMAT score by at least 2 times.
Read this article to learn more about the process of creating a personalized study plan.
Click here to try the Personalized Study Planner Tool. Using the tool you can create your own GMAT study plan in less than 5 minutes.
Get enough timed practice:
It is important to get enough timed practice once you are done studying the concepts required for the GMAT. Doing so ensures you have experience solving GMAT questions within time constraints. This will also give you further indication of your strong and weak areas and an opportunity to fine-tune your preparation strategy to hit your target score. If you are an e-GMAT student, you can do so by creating personalized ability quizzes in Scholaranium.
Take a look at this article in which we cover how you should spend your last 25 days before your GMAT appointment.
Take mocks in a neutral and timed environment:
An extension of timed practice is taking mock tests under the same constraints as the GMAT. This will help you build the endurance needed to take the 3.5-hour long GMAT. Reviewing your mock test attempts should give you further indication of which area to focus on before your next attempt.
Maintain an Error Log:
Aimlessly solving questions without consolidating your learning and figuring out your areas of improvement is a missed opportunity to streamline your preparation. Maintaining a detailed error log helps in pinpointing which step of the process of solving the question you faltered on. It also gives you actionable insight into the areas which you need to focus on during preparation.
If timing in the GMAT is the issue, read this article on GMAT timing strategies and learn how to improve your timing.

Build Healthy Study Habits:
Besides getting enough rest and exercise, healthy study habits include having concentrated chunks of study time. Setting aside a certain amount of time per topic during your preparation ensures that you are not bored with a topic for too long. However, you should avoid studying too many topics at the same time. Ideally, you should plan to cover concepts of a topic and practice the application of the concepts learned by taking custom quizzes with questions of different levels of difficulty.
Understand the importance of GMAT in MBA admissions:
Besides a good GMAT score, a winning business school application consists of great essays and recommendations. It is vital that you create a holistic application that shows all aspects of a good business school candidate.
Learn more about the weightage of your GMAT score in business school admissions decisions.
Learn when to let go and understand the GMAT Computer adaptive testing algorithm:
The GMAT is a different game compared to other tests. It is not just about getting things right. It's about getting the most things right in a limited amount of time. Thus, to win in the GMAT, you need to practice sticking to your timing, making educated guesses and moving on from a tough question in case you are not able to figure out the right approach within your Takt-Time.
Learn how the GMAT CAT (Computer Adaptive Testing) algorithm works.
Beware of Testing Procedures and Policies
Policy violations due to not knowing test center procedures and policies can lead to score cancellations. Make sure you go through the GMAT handbook thoroughly before your test appointment.
Learn more about GMAT test centers and testing policies in this article.
Utilize Breaks to Refresh Yourself
You are permitted 2 breaks of 8 minutes each between two sections in the GMAT. Make sure to utilize these breaks to refresh and mentally reset yourself. Splashing water on your face and stretching are two good ways to get the blood moving and priming yourself for the next section.
How to tackle GMAT Test Anxiety | Key Takeaways
Here are the key takeaways on how to deal with your GMAT anxiety:
Proper study planning avoids test anxiety as it builds confidence by completing learning milestones.
Practice taking mocks in a neutral environment in timed conditions. This will help you build your confidence and in implementing your test-taking strategy.
Utilize breaks in between sections to refresh yourself during the test; this helps your brain reset and helps focus on the next section.
Carry refreshments that provide much-needed energy to get through the exam. These can be kept in the locker provided and accessed during the breaks.
Focus on one question at a time. Once you've answered a question, do not linger on your response and move on to the next question.
Do not spend more than your takt time in solving any question (Make an educated guess and move on)
You can score high in the GMAT even if you get a few questions wrong. Knowing the test is winning half the battle in acing it.
We hope you find this article useful, please write to us with your questions at acethegmat@e-gmat.com. Get started with your GMAT Preparation by signing up for a free trial. We are the most reviewed GMAT Prep company on GMAT Club with 1850+ reviews (as of November 10th, 2019).  Follow us on our social media on Facebook and LinkedIn where we post the latest updates related to GMAT preparation and MBA Admissions.

Here are a few more articles you may like: