A
6
min read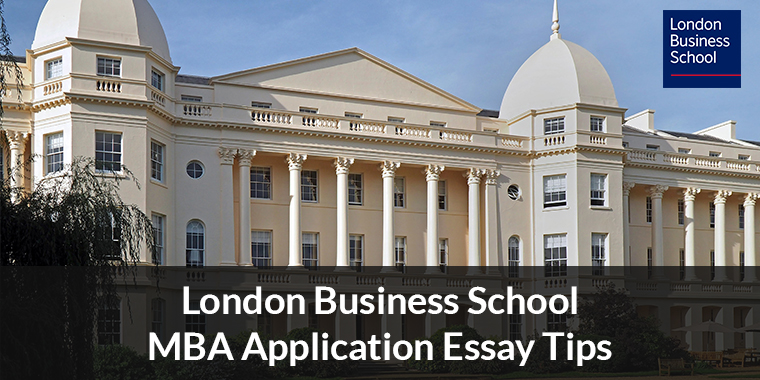 Every year, LBS enrolls exceptional professionals with a strong emphasis on diversity and a global mindset. Apart from its excellent employment statistics, London business School provides its students the chance to prepare themselves to lead businesses in a progressively globalized world. And with the reintroduction of the UK's two-year post-study work visa makes London Business School an attractive destination for pursuing an MBA.
In this article, we will share tips and guidelines to approach London Business School 2019-20 MBA application essays. Here is the outline of the article:
2019 – 2020 LBS MBA Application Deadlines
The following are the deadlines for the London Business School MBA program's 2020 intake.
London Business School MBA Application Deadlines
Round
Application deadline
Interview decision
Interview period
Final admission decision
Round 1

13 September 2019
10 October 2019
mid-October to early November 2019
20 November 2019
Round 2

03 January 2020
06 February 2020
mid-February to early March 2020
31 March 2020
Round 3

05 March 2020
07 April 2020
mid-April to early May 2020
21 May 2020
Round 4

22 April 2020
14 May 2020
mid to end May 2020
18 June 2020
Note: All applications are due by 17.00 (UK time)
LBS MBA Essay Questions 2019-2020
The LBS MBA application essay questions have remained unchanged from last year. Applicants for the 2019-20 intake are required to write one compulsory essay of 500 words. There is also an optional application essay of 500 words.
The application essay questions for London Business School MBA incoming class of 2020 are:
London Business School MBA Essay Questions 2019-2020
Word Limit
Essay – 1
What are your post-MBA goals and how will your prior experience and the London Business School program contribute towards these?
500 words
Optional Essay
Is there any other information you believe the Admissions Committee should know about you and your application to London Business School?
500 words
Do's and don'ts while writing the LBS application essays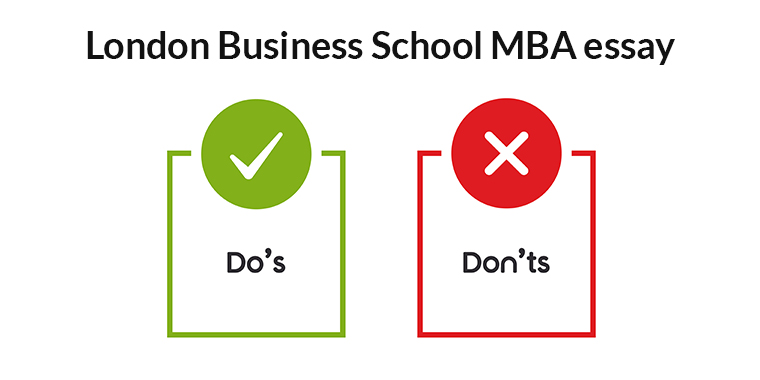 Don't repeat what is already there in your resume. Essays provide an opportunity for the applicants to explain the admissions committee what is not there in the resume.
Thoroughly check for the spelling and grammar of your essay before submitting it.
Don't explain what is not asked by the admission committee, read the question, and understand what the admissions committee wants from the question.
Share examples from your professional or personal life for the admissions committee to know more about you.
Analysis of LBS essay questions
London Business School says, "We nurture our students to challenge the status quo, to question the norm, and to develop the skills to become the world's best business leaders. Over the years, we have adopted a truly global outlook tackling challenges faced by international businesses and their leaders."  Understanding what admissions committee is looking for is crucial while articulating your essays.
Applicant's research about London Business School will help them to answer these questions. A campus visit to LBS or interaction with a London Business School Student Ambassador will be helpful in approaching the essay questions. Once you have a good understanding of what the school offers and how you will contribute to the LBS community, you will be better equipped to approach the essay questions.
Now let us analyze each application essay question and look at some tips for approaching them.
London Business School Essay 1: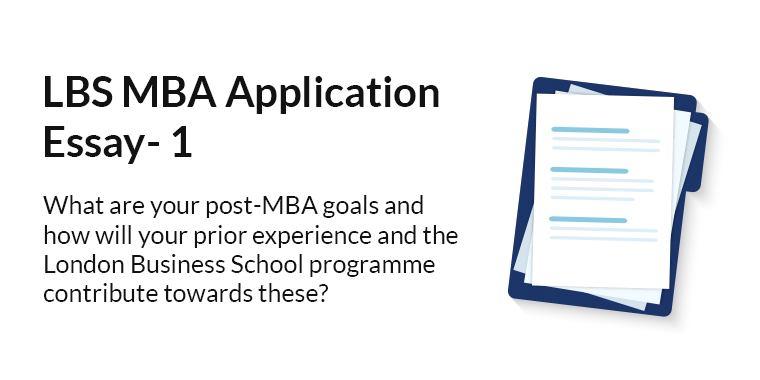 What are your post-MBA goals and how will your prior experience and the London Business School program contribute towards these? (500 words)
Let us break down the question to understand what the admissions committee is looking for:
Applicant's career goal after MBA program
How LBS helps the applicants to fulfill their MBA goals
Why London Business School?
Talk about your Post-MBA goals
This is a fairly standard goals essay. Considering the details that need to be included in this response, highlighting one or two key accomplishments from your professional career is suitable. As essay-1 is the only required essay for the LBS application, it is crucial to include some achievements. You can possibly mention them when you discuss how your work to date has prepared you for your target post-MBA role.
Focus on transferable skills
Compelling essays will provide all the requested information upfront. Naming the job you wish to hold immediately after an MBA, and how it fits into your long term post-MBA goals. Applicants should aim to demonstrate a high degree of thoughtfulness in discussing how their prior experience has provided skills and knowledge that will transfer to their desired role. And detail out specific elements of the LBS MBA program that will ease this transition.
While structuring your 500-word response, we recommend you start the essay with a story, event, or life experience that has shaped your career so far. Make the opening statement engaging enough to hook the admissions committee. You can make your starting statement engaging in several ways: a question, a quote, an anecdote, or statistics. Be specific in explaining your career progression and how your responsibilities increased over time. Spend 100-150 words in this 'past' section.
Now explain how your experience has molded your future goals and what are your plans for the future.  This part of the essay must describe both your short-term and long-term career goals. The short-term goal is the post-MBA job that you want to achieve, while the long-term goal characterizes where you want to be in a time frame of 10 to 30 years.
Be Specific about your short Term Goals
A great goal carries a clear description of the future function and/or industry, which will give the ad com a sense of your future role. At the same time, an ambiguous goal leaves the admissions committee muddled about what you want to chase after your MBA from LBS. Start with the short-term goals and then discuss your long-term goals. Make sure you make a logical linking between your short-term and long-term goals. You must spend 100-200 words to substantiate your short term and long-term goals.
Mention How LBS serve as a stepping stone for your careers and professional goals
You should aim to dedicate at least 200 words of Essay 1 to the ways a London Business School MBA would distinctively prepare you for future success. Rather than narrating in generalities about the program, deep-diving into flexible curriculum and clubs of your interest will allow getting as much mileage for your application as possible. Go beyond the program's website and take the time to learn about the program by attending admission events and connecting with current students and alumni to collect their insights about the LBS MBA program.
London Business School – Essay 2 (Optional Essay)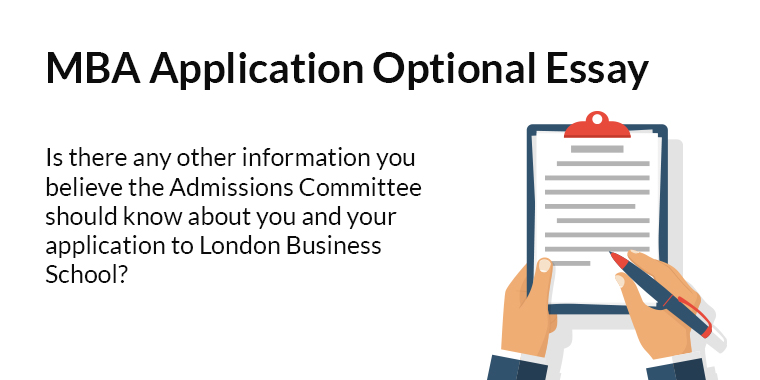 Is there any other information you believe the Admissions Committee should know about you and your application to London Business School? (500 words)
The optional essay provides an excellent opportunity for you to discuss the information that they couldn't explain in any other part of the application, like in the compulsory essay, the résumé, or the application form.
You can utilize this opportunity to address the areas of your concern in the application. Even if you do not have any weakness in your profile, good reasons to write the optional essay include:
A low GMAT score or weak GPA
Explain gaps in your work experience
Any relevant personal situations that have greatly influenced your application
Explaining your choice of recommenders
How you have improved as a candidate since the last application.
Above all, always remember to keep your essay word limit to 500 words.
Here are a few other articles that you may find useful: