The United Kingdom is home to some of the top business schools like London Business School, Oxford's Saïd Business School, and Cambridge's Judge Business School. If you are planning to pursue an MBA from the UK then there is good news for you.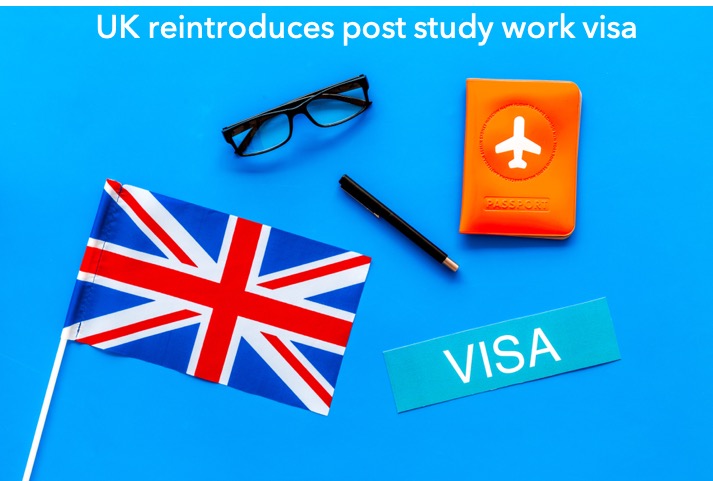 The British government yesterday (Sept 11, 2019) announced the reintroduction of the two-year post-study work visa. This visa was scrapped by the then Home Secretary Theresa May in 2012. This is fantastic news for international students who want to stay back a little longer after graduating.
5 key points on UK's reintroduction of post-study work visa
International students can now stay back in the UK for two years and find employment after graduating. Currently, international students were only allowed to stay back for four months.
Students entering the UK universities in the academic year 2020-21 will be eligible for this route.
This visa route is non-extendable and does count towards settlement. If graduates find employment and meet the requirements then they'll be able to switch into skilled work which is a route to settlement.
"I'm delighted that the number of Indian students coming to study in the UK is constantly increasing, having doubled over the last three years. Last year, alone we saw a massive 42 percent increase. This exciting announcement will help ensure that the UK remains one of the best destinations for students across the world," said Sir Dominic Asquith, British High Commissioner to India.
The latest announcement follows the creation of a new fast-track visa route for the scientists and the removal of the limit on Ph.D. students moving into the skilled work visa route, which collectively aims to cement the UK as a science superpower and a world-leader in the STEM (Science, Technology, Engineering, and Mathematics) sector.
If you plan to pursue an MBA from UK's top business schools then we can help you prepare for the GMAT. We can give you access to quality online content to prepare. We are the most reviewed GMAT prep company on gmatclub with 1850+ reviews (as on Sept 12, 2019). Why don't you take a free trial and judge for yourself?

Write to us at acethegmat@e-gmat.com in case you have any queries
Here are the average GMAT scores of top business school in the UK