A
6
min read
Almost all top business schools require applicants to write a Personal statement or "Why MBA" Goals essay in which they discuss their goals and ambitions as they pertain to the MBA degree, and often to the target school's particular program.
If you're not sure how and why is the Essay important for your B School applications, you must go through this article first!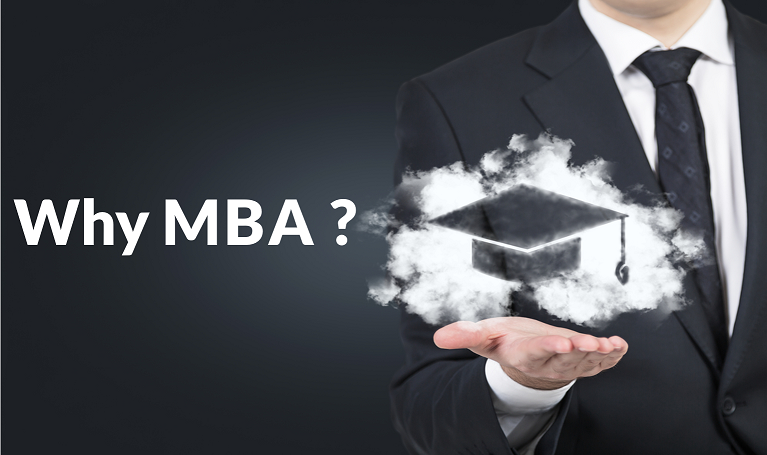 What should I write in a Statement of Purpose or 'Goals' essay?
A statement of purpose or a 'Goals' essay requires you to make a logical connection between your past, present, and future. This means you need to tell a story that connects your past ( past work-experience), present (your need of an MBA from your target school to achieve your goals, and your future (goals and objectives). The Schools want to see that you have a clear plan/ vision for future and you have the ability to convince them of the same by telling your story that is not only clear and compelling, but also reveals your personal and professional attributes.
Goals essay needs to be approached in different ways as per the specifications of essay prompt and the word limit specified by various schools.
However, a typical 'goals' essay should have the following structure:
Structure of a typical Why MBA Goals Essay:
Past – About 30-35% of the essay
Begin your essay with a story/ event/ life experience that reflects the passion for your chosen field e.g. marketing or finance or any other field. Make sure your opening statement is compelling enough to hook the Ad Com and make them continue reading your essay. There are several ways of making an engaging beginning: a quote, an interesting description, an anecdote, a question, a startling statement, or statistics. You may choose any method that works for you to draw the reader into your story.
The following is an example of an engaging beginning that hooks the reader with a real-life example/anecdote:
My love and passion for finance dates back the time when I was only 13 years old and used to ponder at the stock prices in the newspaper for countless hours. Later, at 15, and only one week into my first job at a bank, I purchased my first stock……… Today, at 25, banking and finance still enthuse me. Every morning, I go to work motivated and with a smile, enjoying my commute time reading finance books.

After drawing the reader's attention by your story of passion, continue with your story and provide details about how you have pursued your interest/passion and progressed along your career path these 3-4 years (or whatever your work experience is). Be specific in explaining how you have risen in positions/ responsibilities and salary in order to illustrate that your abilities are recognized and rewarded by your company.
Future – About 25-30% of the essay
Now explain how your past experience have shaped your future goals and objectives and what are your plans for the future. Be clear and decisive for short-term goals (even if you are not 100% sure. Show that you have put some thought into it. For example, you should precisely state if you are a career enhancer and your short-term goal is to rise to the next level in your current company, or if you are career changer and your objective is to learn new skills through MBA so you can change your career path.
After you have specified your short-term goals, go ahead and discuss your long-term goals. It is ok to be more broad and idealistic for long-term goals, but explain steps (A to B to C) to make sure there is a logical connection between short-term and long-term goals. For example, you should not say that your long-term goal is to be CEO of xyz company if your past experience, current skills set and your short-term goals do not at all seem to be leading to that direction
Present – About 25-30% of the essay
After having discussed your future goals, explain how an MBA fits in the puzzle of the grand scheme of your career path. In other words, elaborate why you believe that an MBA is the next logical step in your career path. Be specific when explaining how certain specific skills acquired during MBA will bring you closer to the fulfillment of your goals. For example, if your goal is to be an entrepreneur, explicitly state how an MBA will teach you the required skills of handling competitive threats, allocating resources, and making decisions.
Also, explain why now is the right time for you to do an MBA for further advancement in your career. Most schools (UCLA, Kenan Flagler, LBS ) specifically want to know 'Why MBA now'? However, even if they don't ask 'Why MBA', I would recommend that you should answer this question as this would help demonstrate the clarity of your vision.
Why Target School for MBA?
Once you have satisfactorily answered 'Why MBA?' and 'Why MBA now?' your next step is to explain 'why target school'. Discuss how you will use their resources to achieve your goals? Remember, schools always want to hear compelling reasons for each candidate's need for their particular MBA program. (10-15% of the essay)
When the School asks 'Why Us'?
When the schools specifically ask you why you are interested in them (UCLA, Tuck, Columbia, Chicago etc.), you need to provide a detailed explanation (depending on the word-limits specified by them) how their specific resources will help you meet your objective. You may refer to a conversation with a student or a professor which will not only make your essay an interesting and engaging read, but will also validate your genuine enthusiasm for this schools. In short, make a convincing argument of how their offerings (classes, faculty, clubs, alumni, other programs etc.) are closely related to your goals. Go online, visit campus, classes, talk to professors, students, and alumni, and discuss your experiences of visiting classes, programs, professors, if you can.
When the MBA School doesn't ask 'Why us'?
Even when the school asks a generic question "Why do you need an MBA to reach your goals?" it is in fact, also asking you "Why do you need an MBA from our school?" and "How will you use our resources to achieve your goals?' Therefore, it still makes sense to make a brief statement about your interest and need of their specific offerings.
Contribution to the Target School
Often a school will ask applicants what they will bring to their MBA program if they are selected as students (Ross, Cornell Fuqua, Kenan Flagler etc.). In this case, you can refer to such possible contributions as participation or leadership in a particular club, in classroom discussions or teamwork. You can also state that your international background would bring a global perspective to teams or coursework, or your personal characteristics like humor or enthusiasm will facilitate bonding between classmates or team groups. Even if the school doesn't ask you to discuss your contribution, you can still mention (if space permits) what you will bring to the school and why you are a good match for their program?
Summary:
Summing up, think of answering Why MBA & Goals question by making logical connections between your past (past experience), present (need of an MBA), and future (future goals and objectives). Explain how your personal and professional experiences have shaped your goals, how an MBA from your target school would help you achieve your goals, and how you will add significant value to the school with your skills and experience. Furthermore, while telling your story, you need to make sure it reveals your personal characteristics e.g. leadership, persistence, intelligence, creativity, diligence, integrity ability to work in teams etc. Lastly, and most importantly, since schools word their 'Goals' question differently based on what they are looking for in their potential students, you need to make sure to structure and modify details of your story as per the essay prompt.
Free Resources:
Since 2011, MER (myEssayReview) has helped many applicants get accepted into the top 20 MBA programs, including Chicago Booth. (Poonam is one of the top 5 most reviewed consultants on the GMAT Club.)
Do you have questions about your Booth application? E-mail Poonam at poonam@myessayreview.com or sign up here for a free consultation.
About the author
Poonam, one of the top 5 most reviewed consultants on the GMAT Club, is a master storyteller with more than three decades of experience in successfully helping students craft compelling stories for undergraduate and graduate school programs.
A Ph.D. in English, with three decades of teaching experience in India and the US, Poonam launched myEssayReview (MER) in 2011 to provide highly personalized and dedicated consulting services to Business School applicants. Since then, she has helped hundreds of students around the world get into top MBA, EMBA, part-time MBA, and specialized graduate programs. A full-time consultant, Poonam is passionate about her work and is highly committed to each of her students' success.