A
9
min read
Haleemah's success is a prime example of how perseverance and determination can change the course of one's life. Her discipline and attention to detail helped Haleemah in achieving a score of GMAT 690. Read through the article or watch the video to learn more about Haleemah's GMAT preparation journey.
01:10 – First attempt
02:05 – How e-GMAT helped to recover from the disappointing first attempt
05:14 – How Scholaranium helped in identifying mistakes
08:52 – Impact of mock tests on the final GMAT exam
13:02 – Approach for GMAT Quant
19:23 – Importance of sticking to the schedule
Haleemah's 150-point improvement to GMAT 690
| | | |
| --- | --- | --- |
| | First Attempt | Second Attempt |
| Overall Score | 540 | 690 |
| Quant Score | 35 | 47 |
| Verbal Score | 25 | 38 |
Congratulations on scoring a GMAT 690. You have improved 12 points in Quant and 13 points in Verbal from your previous score. How does it feel?
Thank you. I was a bit disheartened by my Quant score as I was aiming for a Q49 and that would have helped me cross the 700 score mark. I think if I had a few more weeks I could have achieved it and I wish I had found e-GMAT a lot earlier considering the improvement that I had made after following your course.
From GMAT 540 to GMAT 690 your score improvement is incredible. How long did you prepare?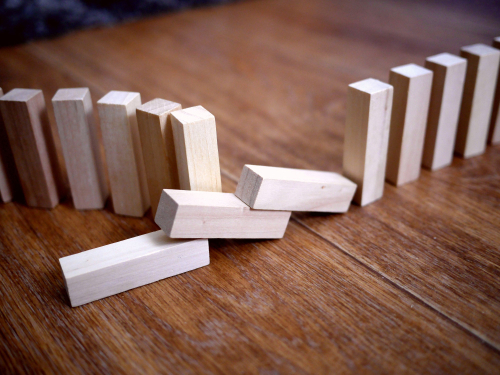 I started preparing for GMAT in March and had my exam almost 8 months after in November. I used a lot of resources, but it was very disappointing. I was scoring a consistent 620 to 640 in their mock tests, but when it came to the official mock test, I could score only a 560. That's when I realized I was in trouble and it was already too late. I tried to rush my preparation, but there was only one month left, and I started to panic. I lost all my confidence and cool and, in the end, I had to attend the exam without the expectation of a good score.
Here are 10 tips to tackle GMAT anxiety
How e-GMAT helped me recover from the disappointing first attempt
Right away I came back and took a vacation as I was really stressed between my work and the studies. I took some time and did some research in GMATClub about the other options that I could explore. I happened to go through success stories in the mails that e-GMAT and GMATClub sent me and it felt like a dream. I have gone through all the mails that e-GMAT sent me especially the success stories and have attended all the free webinars that were on offer. I also went through the free trial of e-GMAT and was very impressed.
So as soon as I came back from my vacation, I mailed e-GMAT with all my concerns and got a detailed study plan as to how to improve my score from one of your team members as a reply. He also advised me how to spend a fixed time equally on both Quant and Verbal so that I can attain a 150-point improvement. I read a lot of good reviews about the Verbal package of e-GMAT and as English was my weakest link, I signed up for the online and live sessions of e-GMAT.
I started studying on December 16th and took the test exactly 3 months later on March 15th and I could achieve a good score.
The devil is in the details! Planning out the finer details of your study schedule takes you one step closer to your target GMAT score. Learn the other benefits of a well defined study plan in this article.

Save 60+ hours of GMAT preparation by crafting a well-defined study plan in just 3 steps:
Rajat: So, when you initially started preparation, what resources were you using?
I started with the official guide for GMAT. Although it provides you familiarity with the questions and the test, it does not provide you the competence to score high. I had attempted all the questions in the official guide before my first attempt and it still did not help me.
How Scholaranium helped in identifying mistakes
Towards the end when I was taking Scholaranium, I was scoring around V26 consistently. I was tensed and mailed e-GMAT citing the problems that I am facing. I was advised to go back to Scholaranium, review the concepts and do the ability quiz. One thing I realized by then was that I had to attempt every step in the process that e-GMAT suggested, for me to get to my target score.
Reviewing is as Important as Solving Practice Questions
I followed the advice and in the final week before the exam when I attempted questions from the official guide, I could score around 80 to 90 percent. If you see my Scholaranium account, you can observe the number of questions I have marked wrong. But that did not affect my score because I was more focused on the explanation of how to work the problem out and how much gap I had in reasoning compared to the correct method. e-GMAT's course is extremely detailed that you can easily find out your mistakes and rectify them.
Once I realized my mistakes, it was easy for me to apply that knowledge in the main exam. One thing I would like to say is that e-GMAT's course is a life-changing course. Every single detail from the placement of a comma or semicolon to how the sentences are structured is broken down into simple steps. If you persevere through the course, then you will surely attain success. I think if time was on my side, I could have scored more.
Impact of mock tests on the final GMAT exam
I did everything as instructed in the e-GMAT course and started taking mock tests 3 days before the final exam. I took only the official mocks and tried to build a pace that I could replicate in the final exam as well. So, when I went for the final GMAT exam, that also felt like a mock test which took a lot of pressure off me. In my mock tests, I scored 660, 670, and 660 respectively. But I did not give up. I went back to Scholaranium and worked on my concepts again.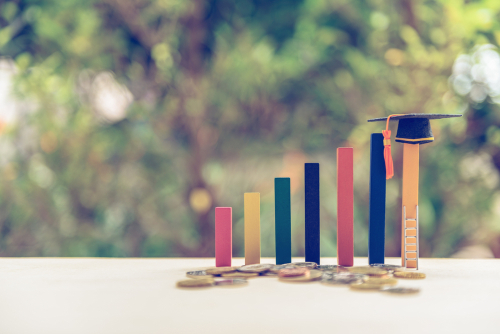 Quality of e-GMAT Practice Questions
One thing I found out from my experience was that questions in e-GMAT are tailor-made to emulate those that come in the official guide as well as in the actual exam. So, it was relatively easy for me to solve the questions as I was so comfortable with the type and pattern of the questions. This helped in time management also and I was left with 3 minutes to spare after the Verbal section.
Rajat: During the attempt where you scored a V25, were you able to attempt all the questions on time?
No, I had to guess the last 10 questions in both Quant and Verbal and the experience was horrible. I knew I was not doing great because the questions that I got were the ones with more numbers rather than the abstract ones which are usually provided when the candidate is performing better.
Read this article to learn the best GMAT time management strategies
Rajat: You have got a significant improvement in Quant. What was different this time?
Approach for GMAT Quant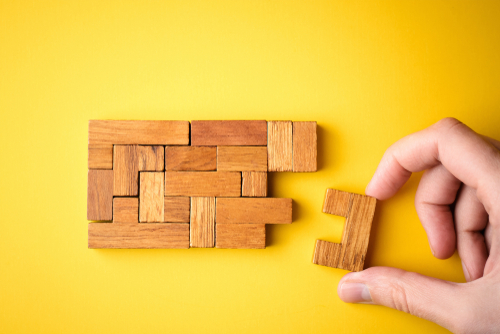 I was hoping to score the bulk of my marks from Quant. I always thought that I just had to write some formulas down to get over with the Quant section. But e-GMAT taught me how to think with the time constraint in my mind which made me look for shortcuts. This helped me save a lot of time for many questions as I did not have to go through the whole process of deriving the answer from the questions.
One thing I would recommend e-GMAT for is your Absolute Value course. I have always found trouble in understanding Absolute Value although I am good at every other topic in math. The way in which you broke down and simplified the topic was a delight to watch and understand. The time I took to solve problems in Absolute value reduced from 4 to 5 minutes to less than one minute.
Importance of following a Structured Process
Another thing I changed is that now I take my time to understand a question. For example, if I take 90 seconds to understand a question, I may take 10 seconds to answer that which would be anyways less than the time I would have taken if I had rushed through the question. Earlier when I used to see a question, I used to write down the data given and then proceed with the process steps. But e-GMAT taught me how to simplify the question and when you do that the answer choice will be waiting for you.
Rajat: I am glad that you get it and hope that you will carry forward this diligence to the business school that you are going to. I noticed that you went through the master comprehension course also.
I did. That is a very basic topic and I felt that understanding the basics is really important. Usually, people skip that topic as they get anxious and excited to go directly into the topic. But when you sign up for e-GMAT, the first instruction that you get is 'Do not skip' any part of the course because the moment you start skipping you will lose the foundation parts which will eventually help you ease down the course. I followed this advice religiously and it helped me a lot to get to this score.
If you want to try the course that helped Haleemah improve by 150 points, sign up for our Free Trial now! If you are planning to take the GMAT, we can help you with a personalized study plan and give you access to quality online content to prepare. Write to us at acethegmat@e-gmat.com. We are the most reviewed GMAT prep company on gmatclub with more than 2100 reviews.
Rajat: How many hours did you put in for preparation on a typical day?
On the days that I had work, I used to dedicate two hours from 4 a.m. to 6 a.m. every day continuously for three months and during the weekend I used to put in around 8 hours a day. It was really hard to keep up with but I still persevered. It was very important for me to score well in this exam and this thought kept me working hard.
Rajat: Getting a good GMAT score always provides you an advantage and you'll have an incredible story of your journey to tell in your interview.
Your career progression has been incredible from an administrator to a brokering coordinator.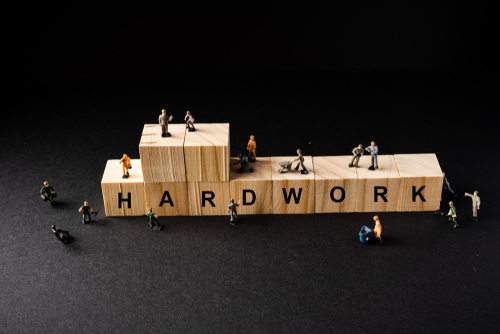 I am a hard worker. Ever since I was a little girl, my dream job was to be a CFO. To get to that you will have to live through the experience, and you can't fast-track the experience. Experience comes in different forms and it is up to you to not lose sight of your goal regardless of what comes your way.
Rajat: Looking at your target schools, Imperial College, London stands out from your other choices like Columbia or McCombs or McGill or Indiana.
I always had this dream of going back to Africa and start some organizations which would be of help to the underprivileged. So when Johns Hopkins started recruiting me for Kerry,(23:26) I found their program tailor-made to equipping me to attain my goals and I got very interested.
When you sign up for GMAT, you can allow business schools to reach out to you, after evaluating your profile, if you are a good fit for their MBA program. So, I got recruiting emails from colleges like Johns Hopkins, McGill, and Imperial. Imperial was looking for candidates who have a score of 660 or above and when I updated my score, they got really excited and approached me. That is how imperial came into my list.
Rajat: Did you migrate from Nigeria to Canada?
Yeah, I came to Canada as an undergraduate student 11 years ago.
Rajat: You have a very interesting story in this regard and the kind of diversity that you bring by being born in Nigeria and working in Canada can carry a lot of value in your candidature. Also, as you will be a citizen of Canada soon, you won't need the work permit that international students usually require.
If you are planning to take the GMAT, we can help you with a personalized study plan and give you access to quality online content to prepare. Write to us at acethegmat@e-gmat.com. We are the most reviewed GMAT prep company on gmatclub with more than 2400 reviews and are the only prep company that has delivered more than 700+ scores than any other GMAT club partner. Why don't you take a free trial and judge for yourself?