A
15
min read
The technology industry is one of the fastest-growing and dynamic industries in the U.S and the world. With Technology pervading how traditional businesses function, the technology industry's appetite for MBA graduates has increased tremendously. The average salary for the best tech MBA programs is $129,045.
Some of the Top Tech companies that recruited MBA graduates in 2020 are Amazon, Google, Apple, Cisco, Samsung, Microsoft, Dell, IBM, etc.
In this article, we will explore why a career in the tech industry is a lucrative option and highlight 10 Best Tech MBA Programs that you can aim for in 2020. Here is the outline of the article: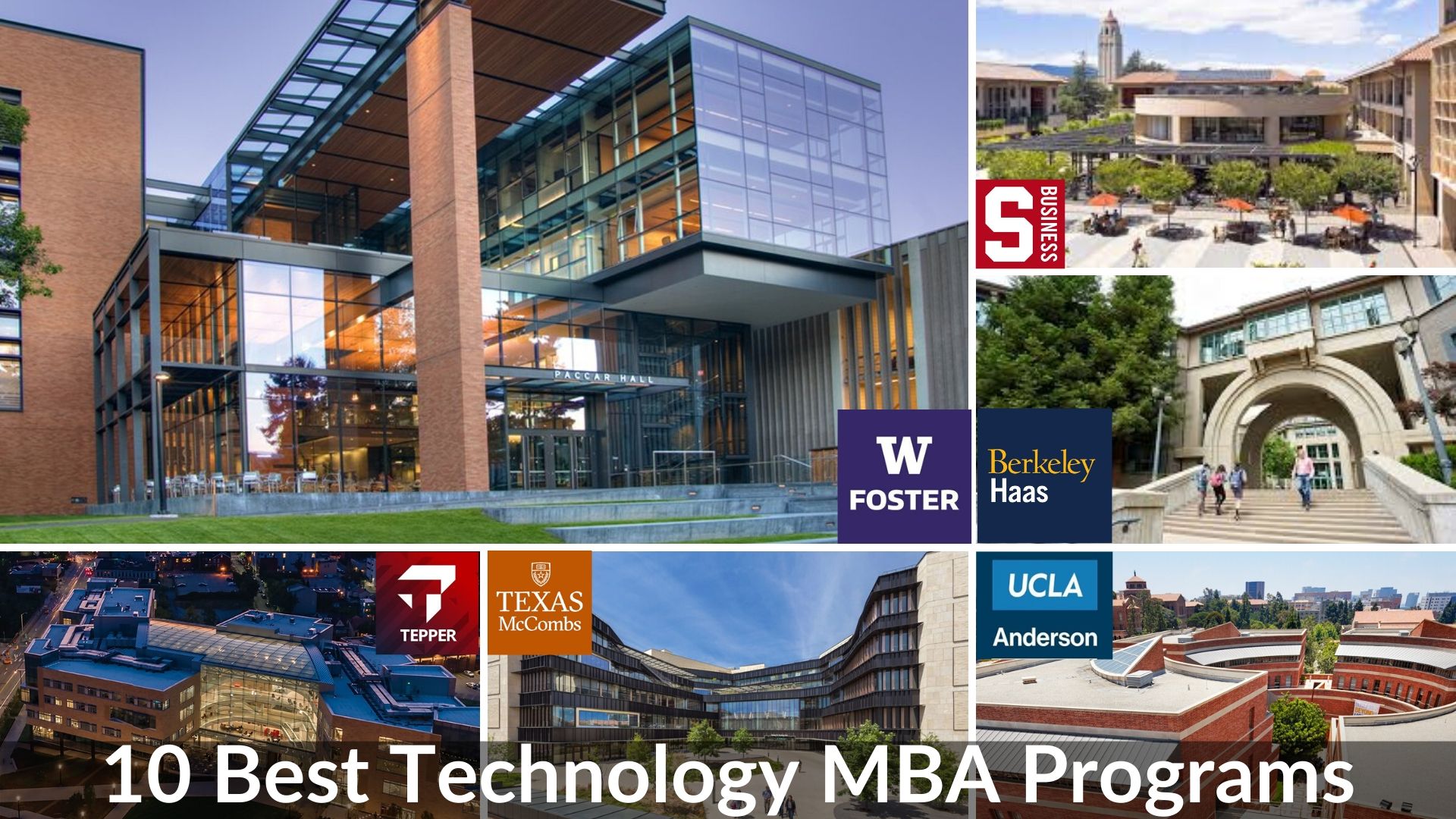 Why Tech MBA?
Due to the current coronavirus outbreak, many people are facing job/pay cuts. Business schools are changing their teaching methods, companies are evaluating their hiring process, and the economy is going down. However, some argue that getting an MBA at this point of time will prepare you for the post-coronavirus job market.
It's a common perception that Engineers and programmers drive the technology industry. However, they also need business leaders who understand the industry. The tech giants, also known as "Big Tech" – Microsoft, Facebook, Amazon, Apple, and Alphabet, heavily recruit MBA graduates with robust knowledge in Technology.
Check out in detail Top Tech Companies with best-paying jobs in 2020.
And that's not all.
Every year since 2010, 20,000 new tech-related jobs have been created in the U.S. alone. There is a shortage of Tech workers with relevant skills, and thus many business schools are incorporating tech-inspired MBA curriculum (e.g., STEM MBA programs).
So, if you are interested in pursuing a career in the tech industry, you should be aware of the best tech MBA programs. Before moving forward, let's look at what makes technology a lucrative career option:
Competitive Salaries and Compensation: For starters, the technology industry offers competitive salaries. This is even without taking into account other compensation such as stock options, which are frequently offered by technology companies. According to Transparent Career, salaries at Amazon range from $137,000 for a program manager to $180,000 for a senior product manager, including signing bonuses. By comparison, the average salary plus signing bonus for MBA grads heading into consulting is $165,000; $170,000 for those heading into investment banking.
Entrepreneurial Culture and Flexibility: Besides compensation, tech firms (even those that have grown large) still hold close their entrepreneurial roots. From casual dress codes, a generous amount of paid time off time to work on passion projects built into the workday. Even career paths are less rigid and innovation more embraced than at consulting giants or big banks. Thus, a career in the technology industry gives MBA graduates the freedom to work in different business functions and compensation comparable or even greater than other traditional MBA occupations.
10 Best Tech MBA Programs in 2020
Here is a list of 10 Best Tech MBA Programs in 2020:
Note: We are not ranking these business schools. This is a list of best Tech MBA programs.
The following table contains the 2019 Employment & Salary Data for Technology careers at these MBA Programs:
Best Tech MBA 2020

Business School
MBA graduates Placed in I.T.
Mean/Median Salary

Average GMAT score 2021 class

University of Washington Foster School of Business (2018)
60%
1,19,308
695
Stanford Graduate School of Business
24%
1,40,000
734
Carnegie Mellon University's: Tepper School of Business
30.50%
1,30,000
687
UC Berkeley Haas School of Business
32.90%
1,38,500
725
UT Austin: McCombs School of Business
25.90%
1,20,000
704
UCLA Anderson (2018)
29.50%
1,23,000
706
Northwestern's Kellogg School of Management
25.10%
1,33,500
730
Michigan Ross School of Business
21.60%
1,22,650
719
MIT Sloan School of Management
30.70%
1,37,500
727
Dartmouth Tuck School of Business
19%
1,26,000
723
Total Average
129045.80
715
From the above data, the average GMAT score for 10 best tech MBA programs is 715. Start your GMAT preparation with our FREE trial? We are the most reviewed online GMAT Preparation company with 1930+ reviews on the GMAT Club. Also, Check out how Manasi was able to score a 770 on the GMAT through e-GMAT Online prep course and got admit from top business schools like Harvard, Stanford, Kellogg, and INSEAD.
Read on to learn more about what makes these schools unique.
Tech MBA – Best MBA Programs for Technology
1. University of Washington: Foster School of Business
Though it may not be as highly ranked compared to the other schools in this list, the Foster School of business sent an astounding 60% of its 2018 MBA class to careers in the technology industry. Foster graduates opting for a career in Technology earned average starting salaries of $119,308.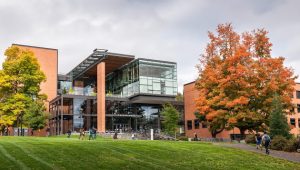 The full-time MBA course is for 21 months, and Foster MBA ranks #1 for salary-to-debt ratio by U.S. News and world report. Apart from its full-time MBA program, professionals with an average work experience of 10 years can opt for the Technology Management MBA program (TMMBA).
Technology Management MBA Program
This is an accelerated MBA program with a duration of 18 months. As compared to its full-time MBA, TMMBA has a small cohort size of 34 for the Class of 2021. The average work experience is ten years, with an average age of 33 years. This program is targeted towards Engineering and I.T. Professionals, and the average GMAT score for its latest incoming class is 587.
Location and a Focus on Experiential Learning
Located close to the headquarters of both Microsoft and Amazon and a budding tech startup scene, Foster's Seattle location is an enviable asset. It allows Foster graduates to pursue a plethora of opportunities provided by the vibrant technology industry located in such close quarters to the program.
Foster also places a great amount of emphasis on experiential learning through internships, strategy projects, and elective courses. These experiential learning opportunities let you apply what you learn in class to help actual local businesses and solve real-world problems.
Foster students can also participate in the Entrepreneurial Law Clinic, where they team up with students from the U.W. Law School to provide early-stage legal and business counseling to local Startups.
UW Foster MBA Technology Club
The Foster Tech Club helps students interested in technology careers by leveraging the local tech community and Foster alumni in the tech community to provide educational and networking opportunities.
The Technology Club also helps organize company visits and networking dinners as well as guest speakers on campus. Recently visited companies include Tableau Software, Amazon, and Zillow. It also organizes the annual tech trek to the San Francisco Bay Area, which includes visits to tech giants such as Google, Facebook, TripIt, and IDEO. The trip also included smaller group visits to companies such as Zynga, Pinterest, Apple, Autodesk, and Salesforce.
2. Stanford Graduate School of Business
Stanford GSB sent 24% of its 2019 MBA class into the technology industry. In its 2019 employment report, the median salary and bonus for graduates taking up a job in the tech industry are $140,000 and $25,000, respectively.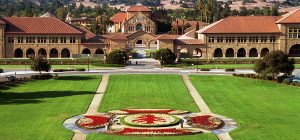 Stanford GSB's proximity to Silicon Valley affords it a wealth of tech recruiters within arm's reach as well as executives from tech companies that serve as guest speakers, lecturers, and mentors. The experiential learning opportunities offered help students further their careers in the technology industry.
Tech Faculty and Experts
The Stanford GSB faculty composed includes leading experts in areas ranging from product design and manufacturing processes to information systems and social networks. Professor Haim Mendelson of Stanford GSB is well known for his 'Organizational I.Q.' concept, which measures an organization's ability to quickly and effectively use the information to make decisions.
Dual Degree Option and MSX Program in Tech
Stanford GSB also offers an M.S. in Computer Science/MBA dual degree option, which links two of the university's world-class programs. It is focused on helping students develop a unique skillset ideal for becoming a manager and entrepreneur for new technology ventures.
Stanford also offers MSx program, which is a one-year master program for mid-career experienced professionals who are looking to pursue an MBA in Tech.
Research Centers and Student Clubs
The Stanford Graduate School of Business is also home to multiple centers and research initiatives, many of which are exploring and studying issues central to the technology industry. The Digital Business Initiative, for example, focuses on questions that can be answered with data and statistics. It explores the best approaches to use data and designing metrics to influence decision making policy, data-driven product design, and marketing analysis.
Students can also take advantage of the larger Stanford University ecosystem, such as the Stanford Artificial Intelligence Lab, where students and faculty are hard at work building smart algorithms that enable computers and robots to see and think.
Student Clubs such as the Tech Club provides access to employment resources and opportunities to network with tech leaders.
3. CMU's Tepper School of Business
Almost a third (30.50%) of Tepper Graduates chose careers in the technology industry in 2019. This would not come as a surprise to those familiar with CMU's strengths in Technology with world-renowned programs in computer science, robotics, and cybersecurity.
Besides, Tepper is one of the business schools that have STEM-designated for its entire full-time MBA program.
Dean Robert Dammon points out that the school has correctly reinforced its positioning on management science. He states that "At Tepper School of Business, they are educating future business leaders to utilize data, technology, and analytics to make better business decisions and solve complex problems that impact the world."
Tepper graduates placed in the technology industry were offered a median starting salary of $130,000.

Business Technology Concentration
Tepper MBA students can choose to pursue a specialization in business technology. The concentration encompasses an array of technical and managerial coursework as well as an experiential learning component through applied projects.
The combination of coursework and projects helps students prepare for a career in solving business problems using technology and data.
Tepper students can also take advantage of coursework across CMU's top-rated School of Computer Science, the Software Engineering Institute, and the Heinz College of Information Systems and Public Policy. Following are some of the courses in the Business Technology Concentration:
Technology Strategy
Modern Data Management
Data Mining
Digital Marketing and Social Media Strategy
MBA Tracks
Besides the Business Technology Concentration, Tepper also provides students with the opportunity for an in-depth study in a field or career in the form of MBA tracks. MBA Tracks are optional courses and typically consist of 8 – 10 electives and a related capstone project.
Some MBA tracks that will be of interest to graduates seeking technology careers post-MBA are Business Analytics, Management of Innovation and Product Development, and Technology Strategy and Product Management.
4. UC Berkeley Haas School of Business
Its proximity to Silicon Valley, coupled with its focus on innovation, makes UC Berkeley's Haas School of Business a front runner in grooming graduates for careers in the technology industry. In 2019, 32.7% of its class chose careers in the technology industry.
The average GMAT score for the 2021 MBA class is 725, with a class size of 283.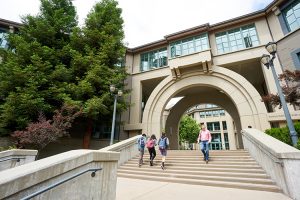 Experiential Learning Opportunities
Instead of sending students on treks to Silicon Valley to explore tech firms, Haas dispatches students for 15-week long stints to help those very companies tackle real business challenges. Student teams also get the opportunity to work on-site at tech companies such as Cisco, H.P., Paypal, and SAP as part of the Haas@Work Applied Innovation project course.
As part of Cleantech to Market (C2M), another experiential learning program, Haas MBA students join graduates from other Berkeley's other schools to commercialize promising cleantech inventions. These are selected from leading universities, the Lawrence Berkeley National Laboratory, Department of Energy labs, and existing Startups.
Technology as an Area of Emphasis at Haas
In addition to the above unique programs, Haas students can also choose Technology as an area of emphasis. The wide variety of courses includes everything from high-tech marketing management to the signature Lean Launchpad methodology. In 2015, Haas partnered with Accenture to develop a curriculum around Big Data.
With its proximity to tech firms, Haas is able to draw industry experts for its speaker series. The 2017 lineup of speakers included top executives from Cisco, Microsoft, and Intel. Current Haas executive fellows include Twitter's Biz Stone, John Hanke (Founder and CEO of Niantic) and Guy Kawasaki (former chief evangelist of Apple and chief evangelist of Canva).
Student Tech Clubs at Haas
Student technology clubs at Berkeley Haas complement the rich technology curriculum by providing networking opportunities and organizing events such as conferences and workshops. Clubs include Haas Technology Club, the Digital Media and Entertainment Club (DMEC), the Haas Innovation and Design Club, and the Berkeley Entrepreneurs Association.
5. UT Austin McCombs School of Business
25.90% of the class 2019 at McCombs School of Business chose careers in the technology industry. This is nearly double the 17% of the class of 2015 that chose careers in Technology showing McCombs industry placement strength.

The average median salary for students placed in the tech industry is $120,000. For its latest incoming class of 2021, the average GMAT score is 704, with a class size of 260. McCombs's most recent sample of top employers includes Amazon, Apple, Dell, Hewlett-Packard, Intel, and Microsoft, to name a few.
Austin Location & Alumni Network Strength
Similar to the Foster School of Business Seattle Location, McCombs utilizes its proximity to Austin's strong entrepreneurship culture to drive its success in Technology. The schools are also focused on actively strengthening its alumni network in both the Bay Area and Seattle.
The school regularly organizes treks to both the technology hubs, which includes visits to companies Amazon and Microsoft (based in Seattle) and Facebook, Oracle, Salesforce, Google, and Adobe (located in the Bay Area).
Besides these, there were additional micro treks focused on gaming and cleantech companies, with groups of 10 – 15 students visiting Zynga, Electronic Arts, TinyCo, and Bloom Energy.
MBA Concentration and Research Centers
McCombs' Information, Risk, and Operations Management Department administers several outstanding and nationally ranked programs, including the information systems program (ranked #3 by U.S. News).
For students interested in tech careers, McCombs offers MBA concentrations like Business Analytics, Information Management, Brand & Product Management, and CleanTech.
Each of the above concentration requires students to take a combination of certain core courses and electives.
McCombs also has several centers dedicated to research at the intersection of business and Technology. Some of the research centers are:
6. UCLA Anderson School of Management
With 29.50% of students going into the technology industry after graduation in 2018, the UCLA Anderson School of Management is a top choice for those who want a career in the technology industry. UCLA Anderson graduates entering the technology industry commanded a median annual salary of $123,000 and a median signing bonus of $30,000.
The employment report for the 2019 class is still not published.

UCLA Anderson Easton Technology Management Center
Anderson is home to the Easton Technology Management Center, an institute devoted to "developing leaders who shape the future of technology." Easton offers technology courses and field studies; hosts conferences, workshops, and lectures; and supports technology-related research.
Anderson students can also choose to pursue a specialization in technology leadership, taking electives that include technology management, intellectual property, and new product development.
Faculty and Research
UCLA Anderson's Decisions, Operations and Technology Management (DOTM) area consists of 16 faculty members. Their areas of focus include technology management, high-tech marketing, computer science applications, and new product/service design.
DOTM faculty also teach 2 technology-related core MBA courses – Data and Decisions and Operations Technology Management apart from a dozen other electives.
Students can also pursue a "primary sequel' in technology management, which offers a deeper dive into managing high technology firms, including acquiring, creating, and using Technology and knowledge assets.
Technology Student Clubs
Beyond academics and accomplished faculty, the student-led High-Tech Business Association organizes Tech treks, Case Competitions as well as multiple conferences and workshops.
UCLA Anderson's combination of technology coursework, experienced faculty, and student activities helped the class of 2017 land jobs at companies including Amazon, Microsoft, Google, Adobe, and Cisco.
7. Northwestern's Kellogg School of Management
With 25.10% of the class choosing careers in the technology industry, Kellogg is a school to watch in terms of growing tech hiring. According to Liza Kirkpatrick, senior director of the full-time program at Kellogg's Career Management Centre more than 50 unique tech employers hired Kellogg graduates.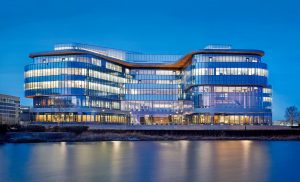 Graduates were hired into functions ranging from product management, sales, marketing, business operations, and supply chain management.
Technology Management and Data Analytics Pathways at Kellogg
To students interested in building expertise in the areas of Technology and data analytics, Kellogg provides various pathways. A pathway is an integrated, cross-functional sequence of courses designed to address a particular skill set or industry.
Courses offered in the Technology Management Pathway include marketing analytics, product management, and introduction to software development along with a host of elective courses.
The Data Analytics Pathway provides foundational, deep-dive and experiential courses which not only help students learn about data analytics in business but also apply this knowledge to real company situations
Expert Faculty and Research Centers
Kellogg also features a range of faculty experts in the area of technology information management, including specialists in blockchain, information technology, information systems, and technology infrastructure. The school is also home to the Center for Research in Technology and Innovation, which provides education, advisory, and advocacy services and initiatives related to Technology and innovation.
8. Michigan Ross School of Business
At Michigan Ross over one in every four (21.6%) graduates headed to careers in the technology industry. Median salaries and bonuses offered to students were $122,650 and $35,000 respectively. The Ross MBA experience offers several opportunities for students interested in tech careers.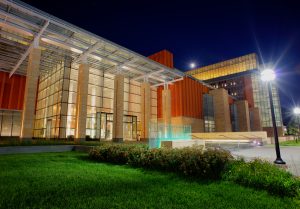 Coursework and Concentrations
Besides 4 technology-related core courses, Ross offers 28 other related electives in Technology. A few notable technology course electives include:
Those interested in technology careers can also add a Data and Business Analytics concentration to their MBA program. This concentration offers students the opportunity to hone their analytical skills to provide more effective, more data-driven business recommendations.
Technology MAP Projects
Ross students interested in tech can take advantage of its signature experiential learning experience, i.e., the Multi-Disciplinary Action Project. As a part of the core curriculum, students get an opportunity to work with technology organizations on solving a real business problem. The following technology organizations participated in the most recent MAP projects:
Alphabet (Parent company of Google)
Amazon
Facebook
Student Clubs and Experiences
Student-led professional clubs such as the Tech club helps students interested in technology careers by providing guidance and educating members on the latest trends and developments in the tech industry. It also hosts lunch and learns sessions, networking events, and a tech day that brings together professionals, students, and alumni to discuss the latest Technology and recruiting trends.
The Tech club also organizes treks to cities such as Seattle and San Francisco to visit companies such as Amazon, Microsoft, Google, VMWare, Cisco, etc.
9. MIT Sloan School of Management
With Technology in its name, MIT Sloan School of Management deserves consideration by anyone thinking of a career in Technology. It is located in the Boston-Cambridge area, which is home to a growing network of entrepreneurs and startup incubators. In 2019, 30.70% of its class chose careers in the technology industry.
The median salary of graduates entering the tech is $137,500.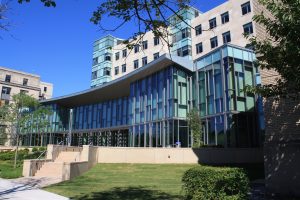 Sloan shares its campus with one of the best engineering schools in the world, which gives Sloan students ample opportunities to augment their coursework with deeper dives into computer science and engineering.
MIT Sloan Business Analytics Certificate
Sloan recently launched a Business Analytics Certificate to prepare students for careers in business analytics and data science in the tech industry. This certificate program complements a new Master of Business Analytics (MBAn) degree launched in 2016.
MIT Sloan Entrepreneurship and Innovation (E&I) Track
Students in the MBA program at MIT Sloan can choose to take part in the Entrepreneurship and Innovation track at MIT Sloan. Every student in the E&I track starts with a course called Introduction to Technological Innovation, which provides the foundational knowledge needed for creating and building successful startups.
Electives offered in the E&I track range from courses such as Technology Management to "Law and Cutting-Edge Technology" and the "Business of Robotics."
Students in the E&I track also go on the Silicon Valley Study Tour (SVST) in which they visit a range of firms in the life sciences, medical Technology, software information technology, advanced materials, and new energy fields. Students who complete all requirements for E&I receive a certificate in entrepreneurship and innovation.
Technology Focused Student Clubs at MIT Sloan
Outside of the classroom, Sloan offers tech-focused students a wide assortment of opportunities through its Data Analytics Club, Entrepreneurship & Innovation Club, MIT FinTech Club, MIT Sloan Coders Club, and MIT Sloan Tech Club. These groups provide career preparation, networking opportunities, conferences, and workshops.
10. Dartmouth Tuck School of Business
19% of the class of 2019 at Dartmouth Tuck School of Business chose careers in the technology industry. Tuck graduates were offered median starting salaries of $126,000 in the tech industry.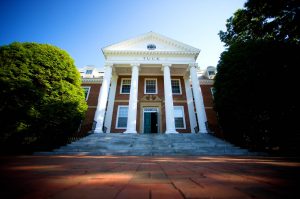 Tuck Student Clubs & Industry Treks
Students interested in pursuing careers in the technology industry can take advantage of the resources provided by student clubs such as career guidance, industry learning opportunities, and annual conferences. Following are some of the student clubs that cater to students interested in technology careers:
Technology Club
Health Care Club
FinTech Club
Energy Club
Data Analytics Club
Design and Innovation Club
Every year groups of students travel to various cities to visit firms and engage with industry leaders and meet Tuck Alumni. Tech Industry-focused treks visited firms in New York, Boston, and the Bay Area.
Research Centers
Tuck also boasts of several centers dedicated to research in various areas of Technology. Following are some of the research centers at Tuck:
The Center for Digital Strategies lists the following as its areas of expertise:
Technology and Innovation
Digital Business Models
Information Security and Risk
Digital Society
Enterprise Transformation
Top hiring organizations in Technology for the class of 2019 at Tuck include Adobe, Amazon, Microsoft, Google, Intel, Walmart, and Wayfair.
All the business schools listed in this article boast of 700+ GMAT average scores. Kickstart your GMAT preparation by signing up for our free trial. We are the most reviewed company on GMAT club with 1830+ reviews. Write to us at acethegmat@e-gmat.com in case of any queries.
Which are the "Big Tech" companies that recruit MBA graduates?
The Tech Giants, also known as "Big Tech" include – Microsoft, Facebook, Amazon, Apple, and Alphabet. These companies recruit MBA graduates with a robust knowledge of technology.
Learn in detail how many MBA graduates were hired by the Big Tech in 2019.
What are the requirements to pursue an MBA?
Some of the basic requirements are:
1. GMAT/GRE scores
2. Undergraduate Degree
3. IELTS/TOEFL
4. Letter of Recommendations
5. Essays
6. Resume
7. Interview