A
7
min read
IIM Calcutta was the first Indian Institute of Management (IIM) to have been established, followed by IIM Ahmedabad. The institute was set up to meet the demands for qualified managers created by the industrial revolution in India. With help from the likes of the government of West Bengal, the Alfred P. Sloan School of Management (MIT), the Ford Foundation, and the Indian industry, India finally had its first institute for management studies and research. The success of IIM Calcutta and IIM Ahmedabad (which was set just a month after IIMC) led the way for all the other IIMs.
IIMC has a global reputation for its post-graduate, doctoral, and executive management education programs.
In this article, we are going to share some valuable information about the MBAEx (earlier known as PGPEx) program at IIM Calcutta, such as its incoming class profile for the class of 2023, application deadlines for the class of 2024, admission process, and the placement trends for the class of 2022. Here is an outline of this article:
IIM Calcutta Class Profile | Admission Information | Placement Reports
General Information on IIM Calcutta
Address: Indian Institute of Management Calcutta
Diamond Harbour Road, Joka, Kolkata, India
700 104
Email: pgpexadm@iimcal.ac.in /pgpex@iimcal.ac.in
Tel: +91 33 2467 8300-06 (Extn 1172)
Fax: +91 33 2467 6629
Social Media: Facebook, Instagram, Twitter, YouTube, LinkedIn
Trivia about IIM Calcutta
IIM Calcutta was established on November 13, 1961, which makes it the first IIM to be set up. (IIM Ahmedabad was set up just a month after IIM Calcutta)
Even though the institute is globally recognized as IIM Calcutta, locally, it is well-known as Joka management or IIM Joka due to the significance of the place Joka.
IIM Calcutta MBAEx incoming class profile
At IIMC, you are going to find students with broad portfolios. The incoming class of 2023 for IIMC's MBAEx program witnessed a rise in diversity, with more than 20% of the students having international experience. While a large number of students shared a common engineering background, they brought a broad range of expertise to the table in terms of the industries they had worked for.
Have a look at the stats about IIMC's MBAEx incoming class profile for the class of 2023:


Here is a representation of the prior industrial work experience distribution of IIM Calcutta's PGPEx incoming class of 2023:

IIM Calcutta MBAEx admission information
The MBAEx program at IIM Calcutta (formerly known as PGPEx) is relatively newer. The institution introduced this program in 2006. The MBAEx program welcomes mid-career professionals with at least five years of full-time work experience, who aspire to assume leadership and senior management roles in society. The program aims to augment the existing skillset of the students, while also equipping them with the state-of-the-art skillset to help them thrive in their aspiring careers.
If you are planning to further your career through IIMC MBAEx program and apply for the class of 2024, its time you start your research. The upcoming sections of this article will shed light on important details related to the program to help you successfully go through the complete admission process.
Eligibility criteria for IIM C MBAEx admission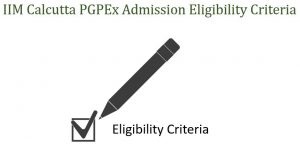 Before you take your first step towards IIMC's MBAEx admission process, make sure you are eligible to apply for the program. The following criteria will help you determine your eligibility for the program:
You must have a bachelor's (minimum 10+2+3 years of formal education) or an equivalent degree in any stream.
You must have at least 5 years of full-time post-qualification managerial/professional experience as on March 31, 2023.
You must have a valid GMAT Score (taken within the last 36 months of the application date).
Note: Unlike most other IIMs, IIM Calcutta considers a GMAT score valid only if the test was taken at most 36 months before the application date.
The average GMAT score for the incoming batch of MBAEx 2023 is 697. Do you also want to get a 700+ on the GMAT and make it to the MBAEx program of IIM Calcutta? Start your GMAT Preparation by Signing up for our FREE Trial and get access to FREE online GMAT preparation resources. We are the most reviewed GMAT preparation company on GMATClub with more than 2400 reviews.
Application deadline and application fee for IIM C MBAEx admission
IIM Calcutta is accepting applications for the MBAEx class of 2024 in three rounds. You are allowed to apply only once in an academic year. Since there are going to be several components to your application (recommendations, transcripts, etc.), we advise you to start gathering them as early as possible.
The table below outlines the application deadlines & fees and the interview dates for the MBAEx class of 2024:
Round 1
Round 2
Round 3
Dates for applying online
June 30, 2022 –
August 22, 2022
August 23, 2022 –
October 16, 2022
October 17, 2022 –
November 30, 2022
Submission of duly
completed application form
August 22, 2022
October 16, 2022
November 30, 2022
Announcement of
short-listed candidates
August 27, 2022
October 22, 2022
December 05, 2022
Interview of shortlisted
candidates
September 3-4, 2022
November 5-6, 2022
December 10-11, 2022
Application guidelines for IIM C MBAEx 2024 Admission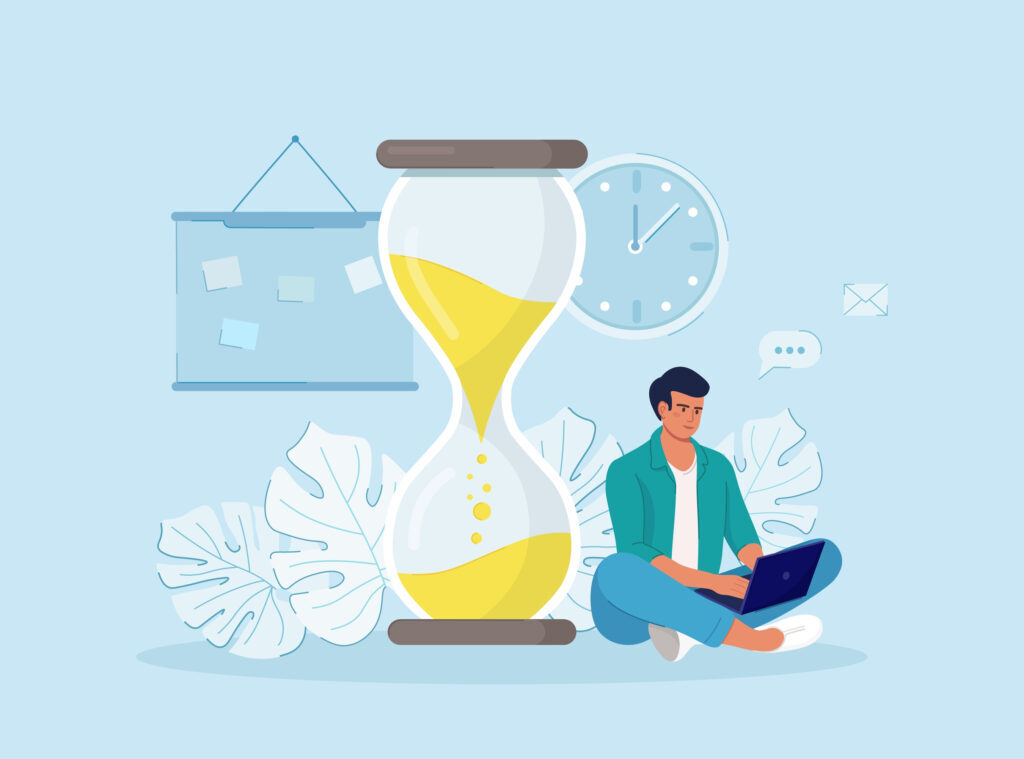 IIM Calcutta MBAEx Class of 2024- Application Deadline
You need to make sure to follow the guidelines set out by IIM Calcutta for completing the online application for admission. Some of the important guidelines have been listed below:
Make sure you have the following information and scanned copies of the required original documents with you before proceeding to complete the application process. Note that each individual file size cannot exceed 5MB.

Scanned copy of a colored passport-sized photo not older than six months (maximum 500 KB).
Scanned copies of transcripts of all examinations passed till date.

An unofficial GMAT score may be submitted along with the application form (within the last date of application) in case the official GMAT score is not received within that date.
In the career summary section, you are required to provide details about your work experience in chronological order, along with the self-attested relevant documents to prove them. (File size must not exceed 5 MB)
In the 'Statement of Purpose' section, you need to explain your career path, aspirations, and your goals. (Word limit: 300-500 words)
You may use the optional essay to highlight anything else in support of your application. This can also be used to address anything unusual in your profile, like poor academic performance in a specific semester/class or any gap in your work experience.
Provide the name and complete address of two individuals who will provide the recommendation. Each should be well acquainted with your intellectual abilities, academic performance, and personal character. Letters of recommendation should be by someone from industry who is familiar with your professional achievements.
You can find further guidelines about filling up all the other sections on your online application through the following source: IIM Calcutta PGPEx Application Guidelines
Did you know a GMAT score of 730+ sets you apart from the pool of candidates and yields incremental $500K in ROI? Start your GMAT Preparation by Signing up for our FREE Trial and get access to FREE online GMAT preparation resources. We are the most reviewed GMAT preparation company on GMATClub with more than 2400 reviews.
IIM Calcutta MBAEx Cost of attendance
IIMC has placed the total cost of attendance for the PGPEx at INR 31 lacs. This amount includes tuition fees and the cost of course material, books, accommodation, economy airfare, and some incidental expenses of the immersion program organized by IIMC. Over and above the program fees mentioned in the above payment schedule, please note that other charges, such as for electricity, food, and expenses of personal nature, are not covered by these fees and will have to be borne by the individual student.
You will be required to pay the total cost of attendance of the MBAEx in four instalments. The details about the amount and deadlines for the payment of each installment have been mentioned in the table below:
| | | |
| --- | --- | --- |
| Installment # | Installment Amount | Deadline to pay the installment |
| 1st | INR 2 lacs (Commitment fees) | At the time of acceptance of the admission offer |
| 2nd | INR 10 lacs (Furthermore Rs 60,000/- is to be paid as security deposit by Demand Draft/ Pay) | 14th April 2023 |
| 3rd | INR 10 lacs | 21 July, 2023 |
| 4th | INR 9 lacs | 24 November, 2023 |
IIMC MBAEx placement reports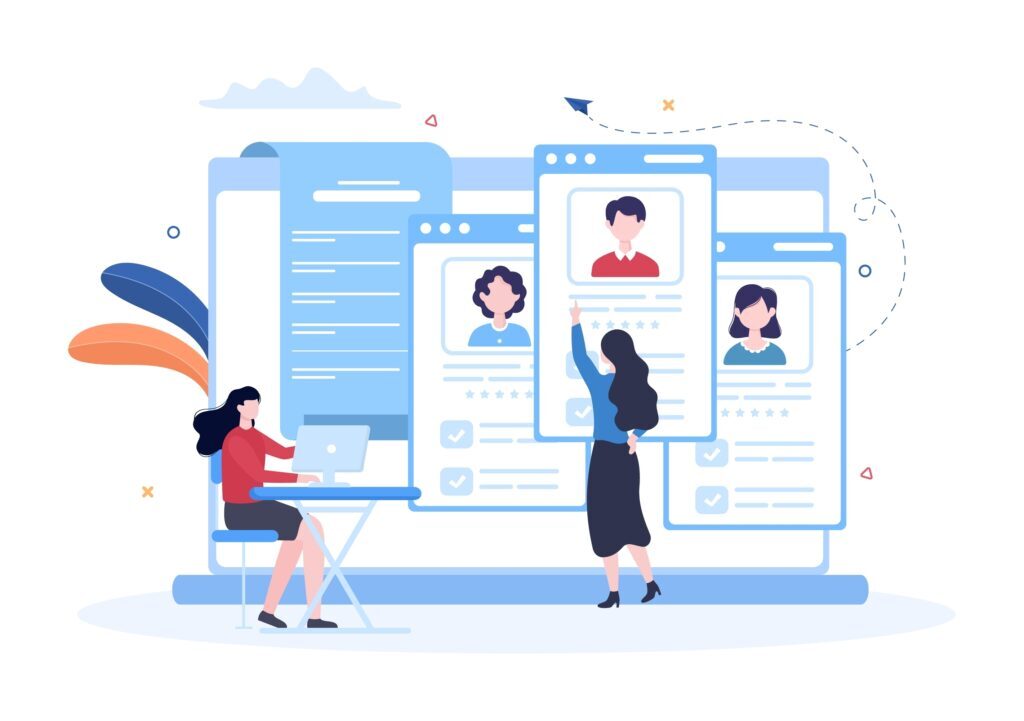 IIM Calcutta MBAEx Class of 2022- Placement Report
This year IIM Calcutta's placement season witnessed a good placement season with a record 137 lacks as the highest package offered. This is a 57.4% increase over last year's highest package, which is understandable as last year's placements were badly affected all over the country due to the pandemic. On the same lines, the average salary also saw an increase of 27% over last year's average salary. Overall, it was an eventful 2022 placement season at IIM Calcutta.
The upcoming sections are dedicated to providing you with the stats about the industry and function-wise placements, along with the salary reports for the MBAEx class of 2022.
IIM C MBAEx 2022 placement statistics
A total of 87 offers were made to the MBAEx 2022 graduates. Among the recruiters, some of the prominent names are Microsoft, CleanMax, Amazon, Flipkart, DealShare, The Math Company, Bain Capability Networks (BCN), Sutherland, Persistent, Publics Sapient, Axis Bank, ElasticRun, Merilytics, Lynk Logistics, and Simplilearn. IT/Consulting and E-commerce comprised more than 80% of the offers received. Persistent, Accenture, Ernst & Young, and Amazon were top recruiters by numbers*.
Source: IIM Calcutta
The table below gives an overview of the overall placements for the MBAEx class of 2022:
| | |
| --- | --- |
| Class Intake | 79 |
| Number of students not sitting for On-campus placement | 4 |
| Number of offers received | 87 |
| Highest Salary offered | INR 137.38 lacs |
| Average Domestic Salary | INR 36.79 lacs |
IIM C MBAEx 2022 industry-wise placement report
IT/Consulting and E-commerce were the major sectors that contributed to more than 80 per cent of offers made to the MBAEx 2022 graduates. The table below gives you a sector-wise distribution of the offers made to the PGPEx class of 2022:
Sectors
No of offers
%
IT
46
52.3
Consulting
18
20.9
E-commerce
12
14
Logistics
3
3.5
EduTech
3
3.5
Operations
2
2.3
Finance
1
1.2
Marketing
1
1.2
Renewables
1
1.2
Total no of Offers
87
Major Recruiting Companies
Here is a list of the top recruiters from IIM Calcutta's MBAEx class of 2022:
Microsoft
CleanMax
Amazon
Flipkart
DealShare
The Math Company
Bain Capability Networks(BCN)
Sutherland
Persistent
Publics Sapient
Axis Bank
If you are planning to take the GMAT, we can help you with a personalized study plan and give you access to quality online content to prepare. Write to us at acethegmat@e-gmat.com. We are the most reviewed GMAT prep company on GMAT club with more than 2400 reviews and are the only prep company that has delivered more than 700+ scores than any other GMAT club partner. Why don't you take a free trial and judge for yourself?