The UNC Kenan-Flagler Business School has launched a new STEM-designated concentration in business analytics and management science starting January 2020 for its full-time MBA program.
According to Rajdeep Grewal, the Townsend Family Distinguished Professor of Marketing, the focus of the concentration is on strategic decision-making and prepare their graduates to use analytics to lead companies.
He states, "Through the concentration, our students will develop a deep understanding of business problems and the analytics skills to make an informed data-driven strategic decision."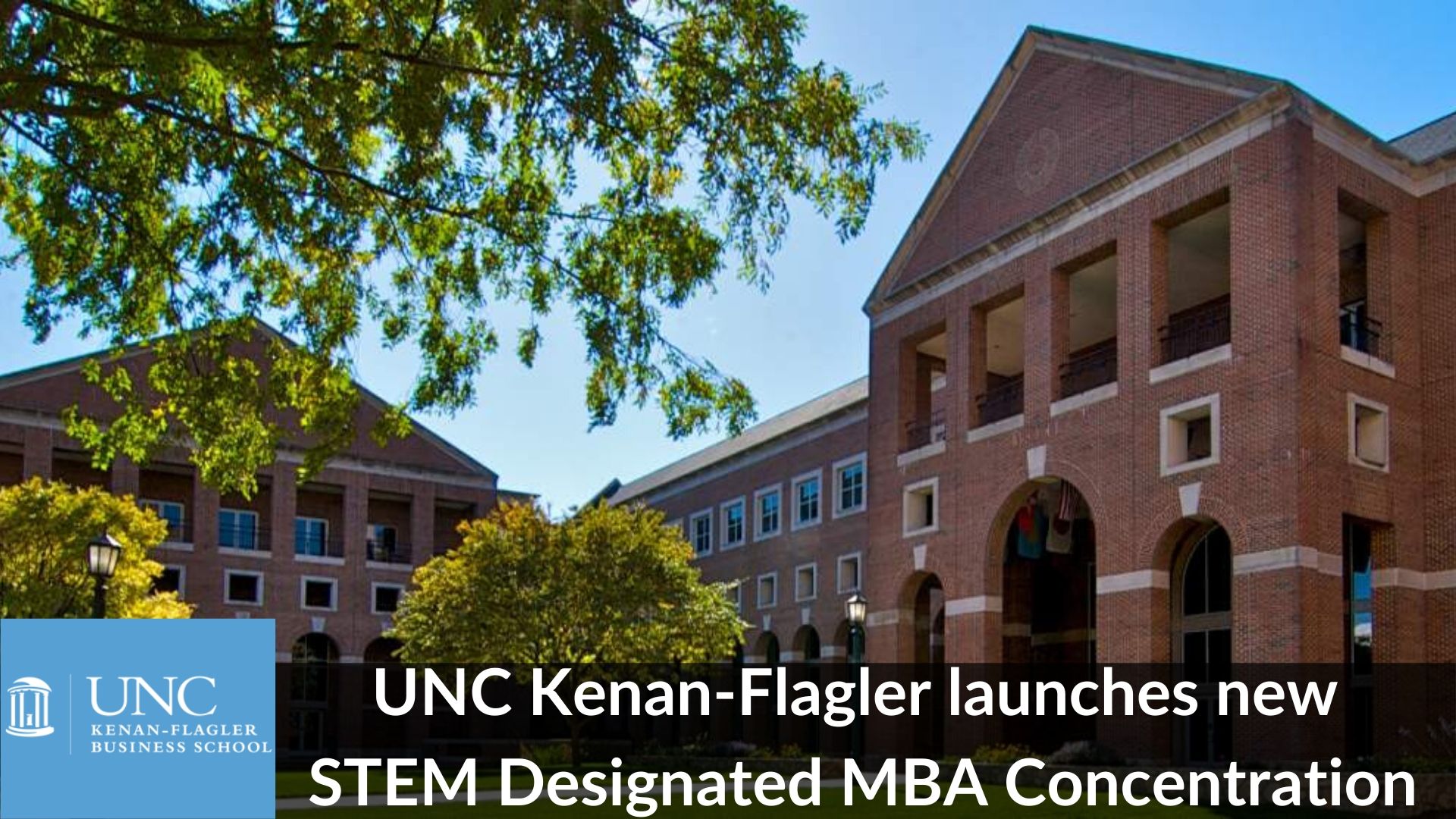 International students who pursue the STEM-designated concentration are eligible for a two-year extension on the initial one-year Optional Practice Training (OPT) period. This means that students graduating with a STEM-designated program will get three years to work in the U.S. before applying for a visa rather than one year.
Are you planning to work after MBA in the U.S.? Read Three ways of extending your visa.
UNC MBA STEM-designated Concentration: Business Analytics and Management Science
This concentration provides you with the know-how to translate big data into actionable insights that lead to innovative solutions and drive positive business results. It helps in creating leaders and specialists who are experts in transforming data into actionable insights that drive positive business results.
The coursework includes an in-depth understanding of statistical modeling, data visualization, and data management. Students will gain a strong understanding of business-relevant math and science concepts, determine how to apply this knowledge in various business functions, and learn to navigate large volumes of data.
According to Vinayak Deshpande, professor of operations and a concentration leader, "The course builds the data analytic toolkit for businesses to apply and refine them for a diverse set of business functions."
The toolkit includes predictive and prescriptive models, computational tools, and statistical methods.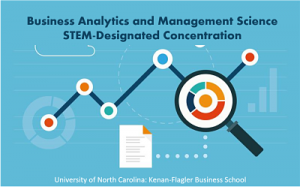 The concentration offers courses such as data analytics, operation, and revenue analytics, introduction to Python, Value chain innovation, etc. These courses are intended to help students succeed in:
New ventures by exploring opportunities provided by big data
Emerging sectors such as fintech, biotechnology, health care, and digital marketplace
Traditional business sectors such as energy, real estate, retailing, and many more
Want to pursue your MBA at the University of North Carolina? A 740 on GMAT can increase your chances of getting an admit. Start your GMAT Preparation today by Signing up for our free trial and get access to free GMAT resources and quality online content.
Why UNC MBA?
Brad Staats, associate dean of the MBA program and professor of operations, states, at UNC Kenan-Flagler, they continue to innovate so that they can prepare students not only for today's job market but also for the future.
The Business Analytics and management science concentration is lead by academic and industry leaders who have extensive practical experience. They try to bring relevant and current lessons to the classroom.
As per the school's website, graduates are routinely hired by significant organizations, including Salesforce, Amazon, Dell, Google, Cisco, and many more.
"With a new STEM-certified concentration, we draw on the rich analytical skills across the school and apply them to diverse industries to create unique learning opportunities for our students" – Brad Staats.
UNC MBA Application Deadline 2019-2020: Round 3 and Round 4
Below table represents the application deadline for the UNC MBA:
| | | |
| --- | --- | --- |
| UNC MBA (Full-time) | Submission Deadline | Decision Deadline |
| Round 3 | March 2, 2020 | April 14, 2020 |
| Round 4 | April 6, 2020 | May 18, 2020 |
All the applications should be submitted by 11:59 p.m. (ET) on the application date.
Here is a list of recent STEM-designated MBA programs: