Getting into top schools such as Stanford GSB and Harvard Kennedy School (HKS) requires 10-12 months of continuous effort. During this time you have to score at least a 700 on the GMAT, research the schools to assess your 'fit', introspect and write authentic essays describing your 'fit' for the program, get perfect letters of recommendation, and prepare for the interviews. Pedro went through this exact journey and came out with admission offers from HKS and Stanford GSB.
We had a chat with Pedro to understand his journey so that other aspirants could learn how to approach their MBA applications.
Pedro's story is of grit and determination. Learning from his daily struggles as a public sector employee and motivated to improve the policymaking in Colombia he decided to target programs where he could learn both management and public policy to fulfill his goal of someday becoming a Minister of Commerce. This need led him to apply to 4 top US schools and after loads of hard work he received admits from two of those top schools: Harvard Kennedy School and Stanford Graduate School of Business.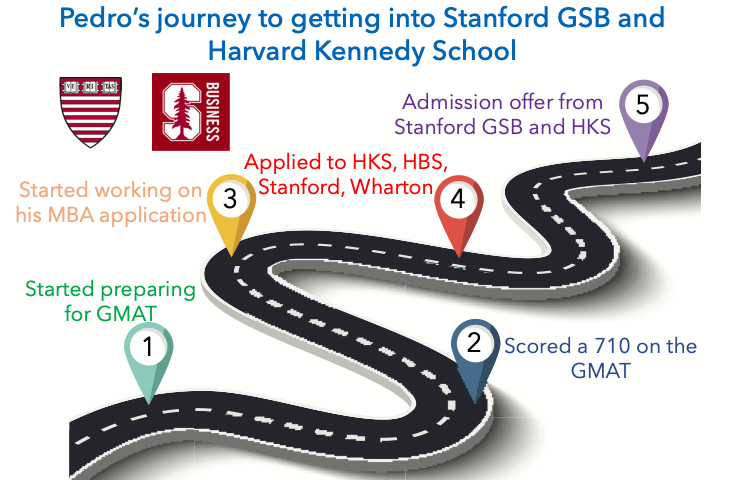 Below is his video interview with Rajat. You can also read this article to understand the gist of his MBA journey which includes preparing for the GMAT, conveying his motivation for the program through essay questions, tips on getting Letters of Recommendation, preparing for interviews and much more.
The below text is based on the Q&A webinar with Pedro. His tips have been divided into 3 categories. Click on each link to scroll to the respective section.
GMAT Journey
Rajat – You finished your GMAT preparation in 6 weeks. Quant was your strength and you approached it very differently from how you approached Verbal. Can you shed some light about how you approached Quant and Verbal?
Pedro – I procrastinated for about 4-6 months. But, after my birthday, I realized that I need to start as I was already late to apply in the Round 1 of MBA admissions cycle. Also, I realized that acing GMAT required consistency. If I study for a week and don't come back to it for a week then I won't be at the same preparation level.
I started by mid-September. I was good at Quant and started with it. I identified gaps in a few topics and fixed those gaps in the first 8-10 days. In the Verbal section I struggled with the CR section and started with it first. I completed the whole e-gmat verbal course and took customized quizzes so as to fix those topics where I lagged behind. I was able to complete the prep and take the test by Halloween.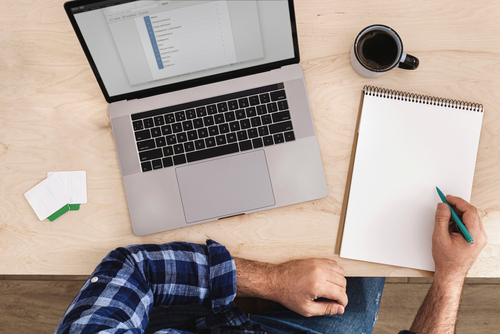 Rajat – Now for your GMAT, you studied 4 hours every day – two in the morning and two in the evening. How did you take this time out?
Pedro – I had a full-time job at the Economic Development Office at Cali, Colombia. I woke up at 5 am and studied for 2 hours, went for my job, and studied for 2 hours after coming back from work.
But, the number of hours depended on how hectic my day was. I even tried studying at night and I saw a dip in my performance and I realized it's better to stick to my schedule. I stopped eating outside, reduced my work out session and it gave me more time to study but I kept dancing (Pedro is a professional Salsa dancer)
We can help you with a personalized study plan and give you access to quality online content to prepare. Write to us at acethegmat@e-gmat.com. We are the most reviewed GMAT prep company on gmatClub with more than 1870 reviews. Why don't you take a free trial and judge for yourself?
Motivation for MPP/MBA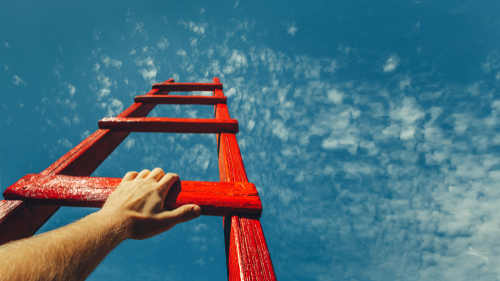 Rajat – What motivated you to go for an MBA/MPP program. Tell us a bit about your current work and the circumstances that led to this decision.
Pedro – I want to work for the citizens of Colombia. Therefore, I transitioned from my job at Colgate Palmolive to public sector. What I realized was that Public officials don't know how private sector works. We also created a platform where Private Sector, Public Sector, and Academia could interact and talk about their needs.
There I understood that it won't be always possible to bring all three together. So, we need policy makers who knows both the sectors so that the work becomes more efficient. That's when I realized that MBA/MPP combination would be something I should target to fulfill my goal to help develop my city and country.
Rajat – How did your goals influence the choice of schools you applied to?
Pedro – I wanted a course where I could learn public policy and business. Therefore, my first choice was MPP (Master in Public Policy) program of the Harvard Kennedy School. But, I also considered 4 other business schools i.e., Harvard Business School, Stanford GSB, Wharton, and MIT Sloan.
Initially, HKS and HBS looked a good fit for me. But, as I did more research on the programs, I realized Stanford GSB is the most suitable program for me considering my career goals. But, that being said, it's highly challenging to get into Stanford GSB.
Learn more about Stanford GSB
Rajat – How did you do your research?
Pedro – I did my research through 3 channels
The business school's website
Attending their online webinars
Talking to current students
Pedro's MBA application experience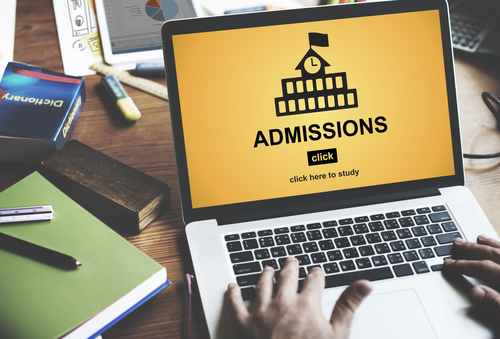 Rajat – Now let's talk about the MBA application process. Let's starts with essays. First let's discuss what you wrote for the HKS' essay?
The Harvard Kennedy School motto, echoing the President for whom the School is named, is "Ask what you can do." Please share with the Admissions Committee your plans to create positive change through your public leadership and service. (600 word limit)
The is the famous line from JFK's inaugural address on Jan 20, 1961. These are huge shoes to fill.. how did you approach this question?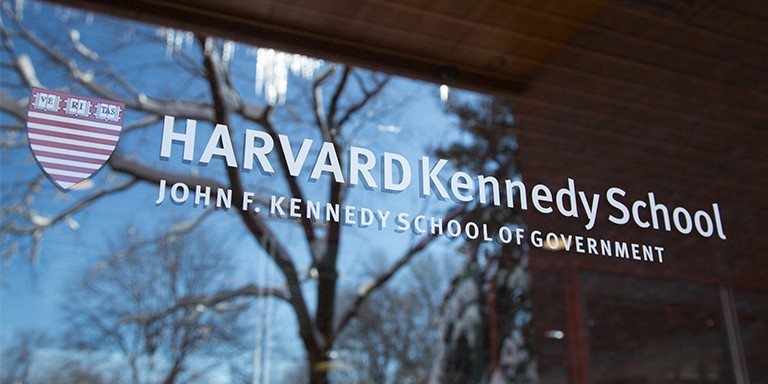 Pedro – I told them my story. I had a challenging life. My grandparents were displaced and kidnapped and we saw them again. But, what I suffered is very little as compared to the sufferings of a lot of Colombians. That's what motivated me to work in Public Policy. I already have 4 years of work experience in public policy but I don't have enough experience in the private sector. Therefore, I conveyed that I first want to work in Consulting and learn the government side of things of Consulting as much as possible and go back to Colombia and shape public policy as best as I can.
Rajat – At this time, I would also like you to walk through your approach to Stanford's essay – "What matters most to you, help us understand and why?"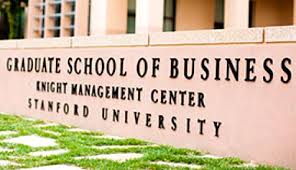 Pedro – To introspect I spoke to my family and friends. I asked them what they thought what matters to me the most. What matters the most to me is 'helping people.' So, I explained how I helped people in my family achieve their goals. I helped people with crowdfunding initiatives, and mentoring. The biggest thing here is that in this essay I didn't talk anything related to business. I shared with them my true story and I believe 'authenticity' is the key to answering such types of essays.
Here are a few tips on how to tackle Stanford's MBA essay
Rajat – Who did you approach for your Letters Of Recommendation (LOR)? How did you ensure that they were aware of your goals?
Pedro – HKS asked for 3 letters of recommendation and business schools asked for two.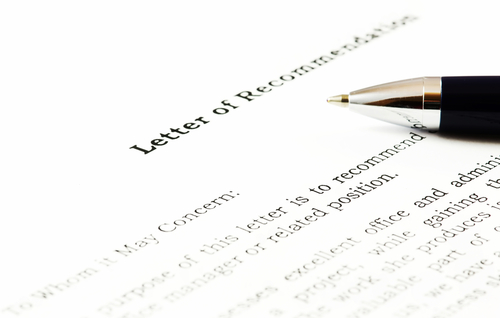 The first LOR I asked from my thesis guide from my university. She really knows me well from an academic point of view and therefore, her letter was very relevant for HKS. For business schools, I asked LORs from my supervisor at the Economic Development Office. He was an advisor and I worked with him for 8 months. My other LOR came from the Head of the Economic Development Office.
The common thing among all three LORs was that they all knew me very well. We all are tempted to ask for LOR from top people, but It's really important to get LOR from people who really know you. In the end, it's not about 'who' but 'what' they say in your letter of recommendation.
Here is how you should select the right people for your Letter of Recommendation
Rajat – How did you prepare for interviews at Stanford and Wharton?
Pedro – I worked with a consultant. They helped me with questions and I also did my research. But, I didn't over practice, because the business schools want to know you not some trained robot. I introspected and collected stories from my life to demonstrate my skills. I practiced with my friends to make sure that they were coming out right and I timed myself so that I remain on point.
Rajat – How did you handle the HBS rejection?
Pedro – It was February 4th. I was disappointed because I reached the interview stage and got rejected. And I thought I might not get an interview invite from Stanford GSB as well. Because Stanford sends out interview invites starting Feb 10th till March 11th and I thought I will have to deal with one month of uncertainty.
So, I focused on preparing for the financial aid letter to HKS. I remained positive. Luckily, Stanford sent the interview invite on the 11th Feb and I started focusing on preparing for the interview.
How do you compare Harvard Business School and Stanford GSB? Learn in this article.
Few Other questions asked by attendees of the Webinar
Question 1 – Did you work on your GMAT and application one after the other or simultaneously?
Pedro – I first prepared for the GMAT and took the test. After getting a 710, I focused on the application. Focusing on both simultaneously would break the consistency needed for acing the GMAT.
Here is how you can score 700+ on the GMAT
Question 2 – How much impact did your GPA had on your application?
Pedro – I had a GPA of 4.78 on a 5-point scale. So, it did help me in my application, but the role of GPA and GMAT is to convey that you can handle the rigorous program. Your GMAT and GPA will give you a chance to get to the interview.
Question 3 – What did you do the night before the GMAT?
Pedro – I remained cool despite being nervous. I reviewed my notes in a relaxed manner. e-GMAT's instructions really helped me the night before the GMAT.
Question 4 – Did you practice questions more or mainly focused on concepts part in Quant?
Pedro – I did some sub-sections where I didn't need to go through concepts and I focused only on application files. There were a few sub-sections where I had to go through the concepts first and then practice questions. The prep was highly personalized according to my strengths and weaknesses.
Question 5 – GMAT is one criterion to get into a business school. What are the other important criteria to get there?
Take a look at this article to understand the different components of an MBA application and how to boost your application.
Question 6 – It is believed that Stanford prefers an entrepreneurship story. What is your view on that? How does social sector experience fare at GSB?
Pedro – Stanford wants you to show how you can change the world. My background is not entrepreneurial but, if you can show how you can change the world and how you have changed things around you then it's good enough.
*Logos are properties of respective institutions