A
10
min read
Mansit was surprised with his GMAT 720(Q49, V38) score. His GMAT test day did not go as planned. But going from V28 to V38 does not feel miraculous anymore; he believes he can score much higher with the new skills and strategies he learned during the course.
As a non-native speaker of a background with limited exposure to English, he struggled a lot before he gained this confidence in his verbal ability.
With utmost diligence and trust in the course, Mansit followed instructions given to him by his mentor to the letter 'T.'
Watch Mansit share his experience of managing time, accuracy, and state of mind with e-GMAT's learning methods and well-planned strategies catering to the issues he discovered on the journey that took him from the 73rd%ile to the 94th%ile.
Rashmi: How did you feel when you saw your score on the screen?
Mansit: I was expecting a couple more steps before I could see my screen; it was a much quicker process. I was surprised to see a 720 score. I had this terrible feeling during the exam that my score wouldn't be more than 650-660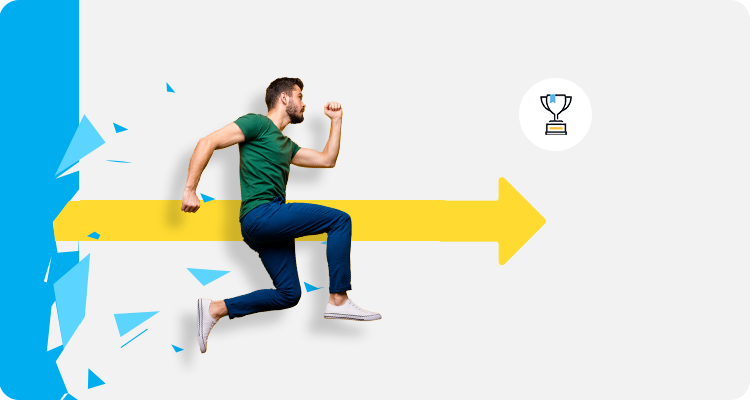 Rashmi: Why did you think you'd get a 650?
Mansit: I was not able to manage my time correctly. That's one significant learning from that day; one should not spend too much time on questions.
Rashmi: But you were able to reset quickly for the next question without letting that experience of a bad question cascade down to the subsequent questions.
Mansit: That's much needed. It will not help me if I get disheartened and lose hope for the exam because of one bad question. So, I suggest that even if you feel bad about any question going wrong, continue to give your best. You don't want to have regrets after the exam. You must give your 100% during the exam.
Rashmi: And the best that you gave got you a 720 score.
Is GMAT a better exam than CAT?
Rashmi: Mansit, why did you decide to go for the GMAT, and how was your initial journey with GMAT preparation?
Mansit: I already had some experience with the CAT. The score is valid for only one year. You can appear for the exam only once a year, which requires 6-7 months of preparation. If for any reason, you are not in the right state of mind and you end up scoring low, you won't be able to reappear for the exam for another year.
Read all about the key differences between CAT and GMAT here
Taking out time for prep is challenging for a working professional, and if you're not satisfied with the score, it gets very frustrating to wait so long before you can retake the exam.
I thought the GMAT would be a better option for me. I had heard about the GMAT being a great exam as it checks the test taker's ability, not just the number of questions answered. The score is valid for five years, and one could reappear for the test any day; all these parameters were important to me, so I chose the GMAT.
In April, I started preparing for the GMAT by reviewing questions from the GMAT club and discussing topics with my friends. Some of my friends recommended the e-GMAT course. They told me they could not score well because they did not follow the course's learning process, but if you do, the e-GMAT course can help you reach your target score.
E-GMAT can help you reach your target score on the GMAT. Take the free trial and experience the difference in learning:
Methods that enabled verbal improvement
Rashmi: You started with a V28, and your latest verbal score is V38. How does it feel to see such a massive improvement? I am aware that you did the course diligently. We have worked together since you started with the 3-stage learning process. Tell us about your verbal journey and how you made this transformation possible.
Mansit: I am a non-native speaker. Since childhood, I was not exposed to the English language the right way. Going through the course helped me learn how to read English. It was essential for me to develop the skill.
And about going from V28 to V38, owing to the new skills and the acquired learning process, I am now capable of scoring much higher. When I started with the preparation, I was at level zero. After going through the course, I realized that this course had everything. The modules are comprehensive and in-depth. After every module, there are practice quizzes. Every sub-section requires you to cement the concepts before test readiness. The course's one-step-at-a-time approach worked well for me.
Rashmi: How effective were the methods, the pre-thinking approach or the meaning-based approach? Were those helpful to you in achieving such an improvement in verbal?
Mansit: The meaning-based approach is highly relevant for an exam like the GMAT. I think you can't do much without it because grammar is vast. In organic chemistry, we used to have exceptions for exceptions, and I observed English is very similar that way. You won't be able to perform well if you try to go deep into grammar. The meaning-based approach is a mandatory alternative to get to the correct answer.
The meaning-based approach is highly relevant for an exam like the GMAT. I think you can't do much without it because grammar is vast. In organic chemistry, we used to have exceptions for exceptions, and I observed English is very similar that way. You won't be able to perform well if you try to go deep into grammar. The meaning-based approach is a mandatory alternative to get to the correct answer.
And learning this method(meaning-based approach) at the beginning of my GMAT preparation also helped me a lot. It was also helpful in quant, not just verbal because quant is also about quantitative reasoning, not quantitative ability. This corresponds to one of the "Process skills" they teach in the Quant course – "Translate"
Learn about the 6 GMAT Quant Process Skills here – and never make a "Silly Mistake" in quant ever again!
Pre-thinking is the ultimate thing I learned during this course. Be it any question, you have to synthesize the information in your mind to get to the answer. You do it a little more than you'd otherwise for critical reasoning. Various frameworks are available online, but you cannot remember everything, especially under pressure. Pre-thinking has a very generalist approach which works. It helped in building my CR ability.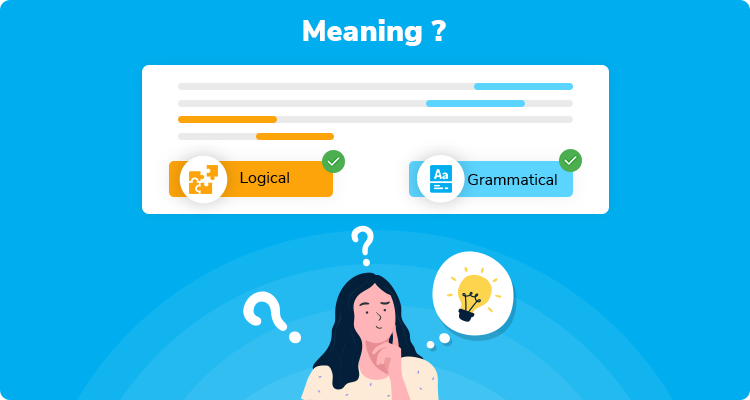 Role of e-GMAT support and mentorship
Rashmi: You started in April. I know there have been times when you may have felt like giving up or wondered why you were doing such a detailed study. You could also have chosen shortcuts. How did you deal with these kinds of negative thoughts?
Mansit: As I mentioned earlier, I struggled a lot as a non-native speaker and did not have exposure to the language in my early days. I had to unlearn before learning new skills, which was frustrating. But I needed to stick to the process. That was important.
Beyond a point, it's challenging to keep yourself constantly motivated. But even without an obligation to do so, you replied to all my emails requesting support. You consistently guided me with a detailed plan. That was also sometimes frustrating because there were a few modules you made me repeat, and I failed to understand why I had to go through them again; I already knew them. But then I thought, if my mentor is saying so, I should do so, as this approach has worked earlier for many others.
My multiple email exchanges with you gave me a sense of accountability. One time, you asked me to share my weekly progress. To some extent, that forced me to make myself accountable to someone, and that's when I made a to-do list for study. The push I got from you helped me be more sincere about my preparations.

Trusting the process is essential, even if it's difficult. Anything new for the first time is always tricky. But that is the only way to succeed.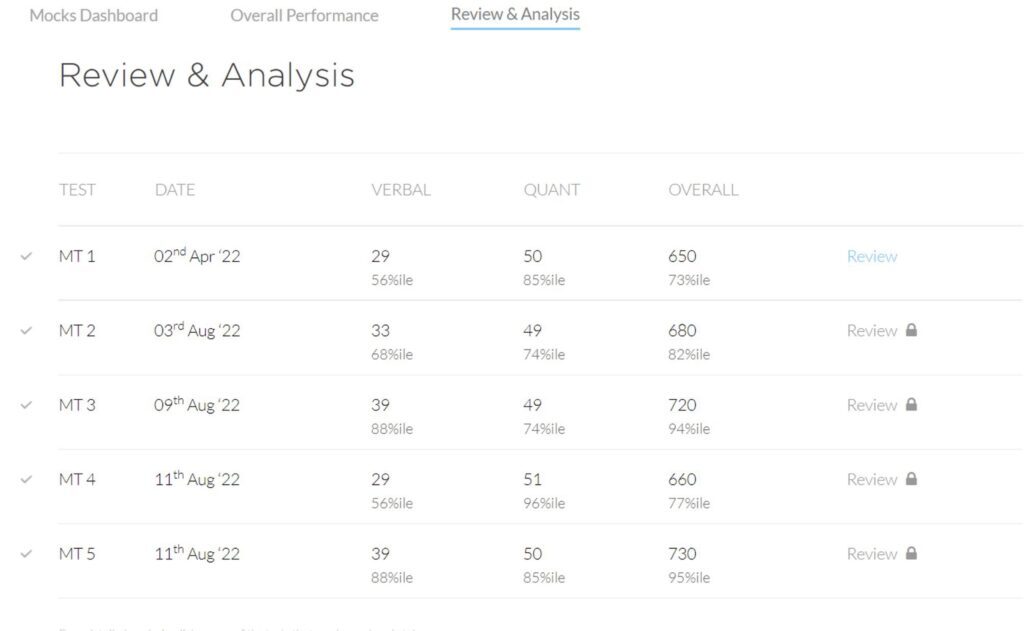 Rashmi: Absolutely, it's essential to trust the system which has helped many achieve their goal. And you did, and that too, very diligently.
Also, Mansit, you started with higher ability in quant, but after finishing the verbal course, you also completed the e-GMAT's quant course. While we know due to some issue on the test day, you could not get to Q50. Tell us about that journey of yours.
Mansit: Quant was nothing like what I had expected; I was sure I'd score a Q51. I was confident of my quant abilities from the beginning. However, there are various learnings for me now. I did not follow the course the way I did for verbal. I skipped topics and questions, thinking they won't come in the exam; I was wrong. I did not follow the course as diligently as I should have. I scored Q49, but I was expecting Q51. From my ESR, I learned that all three questions I got wrong were easy. I had made silly mistakes like missing out on an integer or an even number, – particularly the concepts covered in the e-GMAT course module. So, if I had followed the course carefully, I would have scored higher.

Find out about your current GMAT ability by taking a FREE SIGma-X mock test and get a detailed analysis of your performance
Approach with Mocks
Rashmi: Yes, I know, things didn't go as planned for your quant. But most people get overwhelmed during the last few days of the exam. How did you prepare in the last couple of days before the exam? You did not take too many mocks, unlike what many think is vital: to take mocks frequently. How did you manage your nerves?
Mansit: I completed both quant and verbal courses. I also finished the practice quizzes and test readiness. But consolidating all those learnings was important as well as challenging.
In my first mock, after completing the course, I scored low. That was very surprising to me. I could not understand what was happening. Then I went through the performance report that we get from the e-GMAT platform. From the report, I found out about my weak areas and tried to consolidate every point. I also discovered that I was missing out on the basics, like subject-verb agreement or pre-thinking. I realized that I knew the concepts and methods but was not applying them correctly. It took me two days to analyze the questions I'd solved earlier and another ten questions for each sub-section. After that, when I attempted a mock, I understood my level and that I had to try to maintain my score now.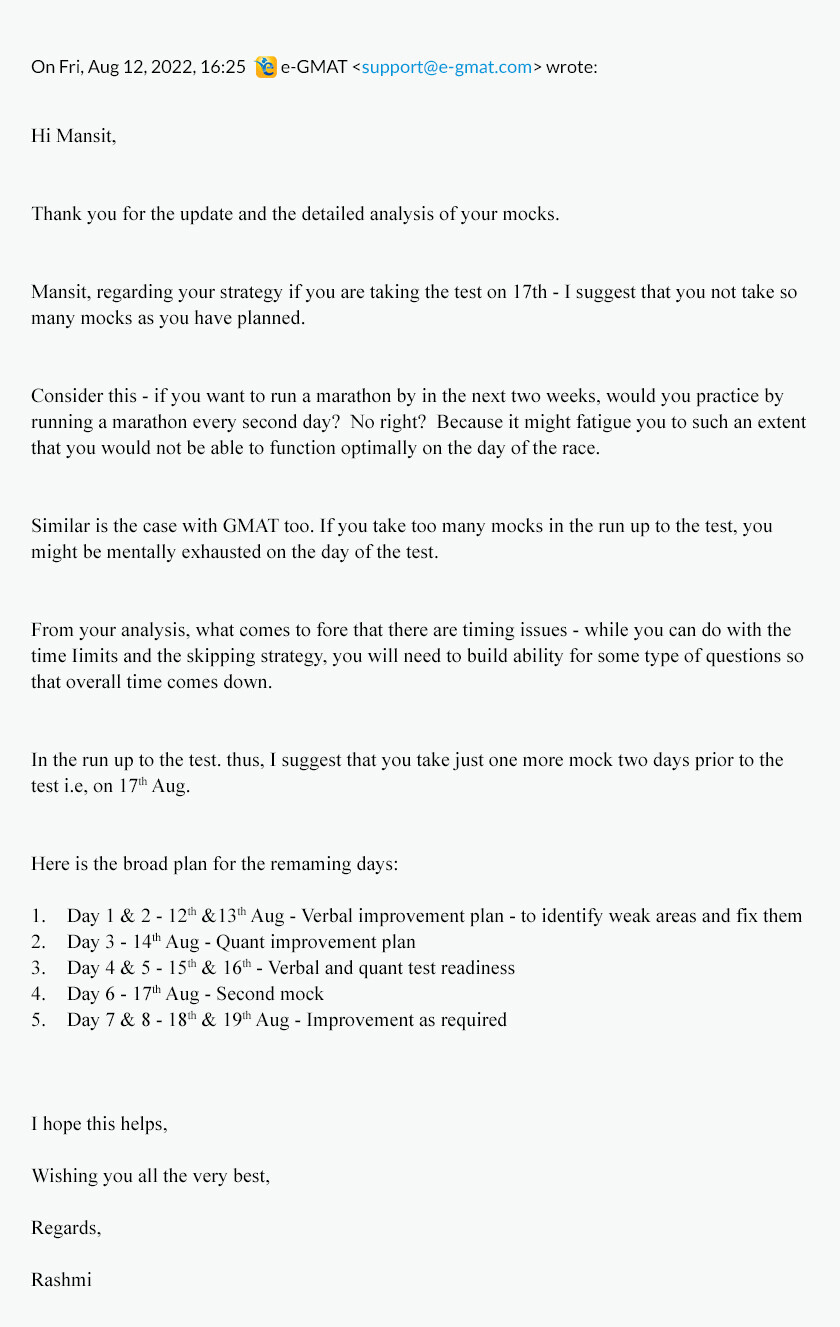 I am sure, like me, many would find this process of consolidating all their course learnings difficult, but understand that you now have to execute the skills that have been built-in already. And as you asked about mocks. I remembered I had written to you that I had X days left for the exam and that I'd give X-3 mocks. I decided to take a mock test every day and spend the next day analyzing it. And you replied, asking me not to take so many mocks. Before a marathon, you must not run marathons repeatedly; you'd be tired.
I understood that, but I had to keep my nerves under control. I was under the impression that I'd be underconfident and nervous if I didn't take enough mocks. After my first mock, I took two days to understand and correct the mistakes I'd made. The pre-requisite of going to the next mock test is correcting errors from the previous mock. If you are not doing that, taking mocks is pointless. So, I took three mocks, and that was sufficient. While doing mocks, I also took medium and hard-level questions of a few sub-sections. Because for mocks, you must sit for hours; whether you're making mistakes or not, you must finish the test before you can begin your analysis.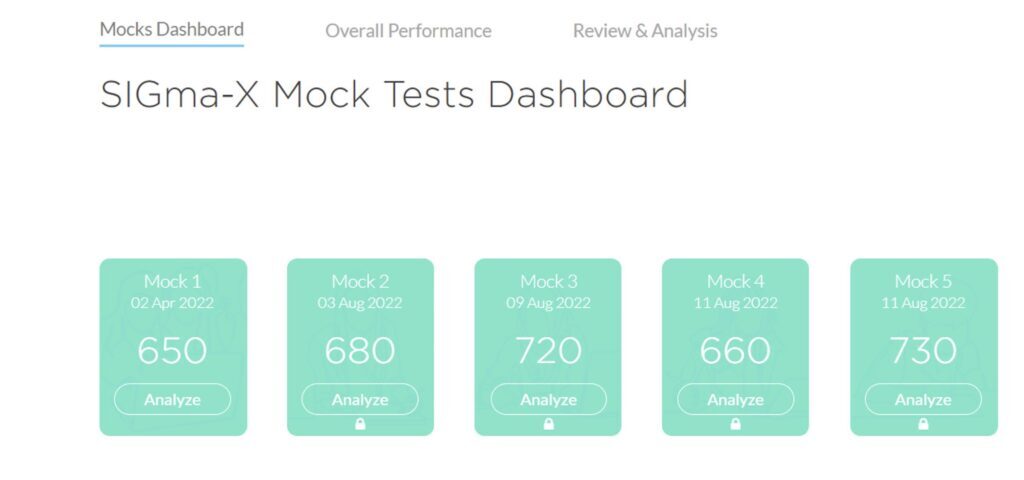 Rashmi: You had completed the verbal course before you started with quant. Did the gap you had with verbal while preparing for quant affect your verbal ability? Since you'd already finished cementing by then, did you observe any dip in your performance in verbal?
Mansit: Yes, there was indeed a dip. I was taking longer to solve questions now. For example, if you gave me a Sentence Correction question, I'd give you the correct answer in five minutes, but that is not how it should be. Certain fundamental concepts are supposed to be applied promptly for timed accuracy. You asked me to make notes and try to solve a set of 10 questions from each sub-section, but I could not do that. But that made me realize where I was going wrong and what was causing the problem.
Rashmi: It's like riding a bicycle; once you've mastered It, you won't forget. It might take a couple of days, but it will all come back once you review and take the corrective actions.
Mansit's Tips for GMAT aspirants
Rashmi: Would you like to give some tips to all the aspirants planning to get started with their journey to ace the GMAT?
Mansit: I have three tips. First, trust the process; it will take you wherever you want. Experts here have been working in this industry. The process has worked for many; it will also work for you. Just follow the process diligently. Understand and create your own strategy, but you should make your own strategy.
The second is for the test day. I have a problem; I feel the pressure of the test. I started meditating 10 minutes a day a month before the exam to deal with that pressure. I'd listen to music. That helped me to ease the stress of the exam. It also helped me concentrate on the question at that moment, and not on those of the past and on whether I had done them correctly or incorrectly.
The third is consistency. As I mentioned earlier, I experienced a dip in my verbal performance. These things cause stress, but you will be back on track soon enough if you are consistent. Set a realistic target. If you're working for 10 hours, you can't study for 4 hours. Promise less; deliver more. Do focused and consistent study, even for one or two hours. It will be challenging to maintain, but it works.
Get a free personalized plan and the support of the e-GMAT strategy experts who have been helping GMAT aspirants achieve their goals. Register for our free trial now.