We are excited that you have trusted us with your GMAT preparation. Let's work together to help you achieve your target GMAT score. Here are 12 GMAT preparation tips to get you started.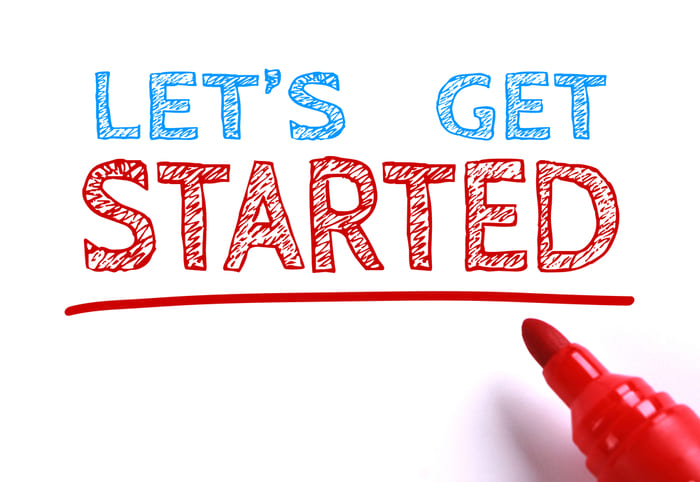 First Step – Create a milestone-driven study plan!!
Because people who prepare using a milestone-driven plan are twice as likely to reach their target GMAT score as people who do not, as your first step, you must create such a plan. Moreover, such a personalized plan can help reduce your study time by 30% (on an average).
Follow the steps below to create your plan
Log in to your e-GMAT course.
Click on the 'Getting Started' tab under 'Courses Menu.'
Click on 'Personalized Study Plan' and then on 'Create New Plan'.

Once you have created your plan, get started with your preparation. Additionally, to learn about how to effectively execute your study plan and how to track your progress at each step, please go through 'Your GMAT Roadmap' course (available under Verbal & Quant tabs as well).
If you just stumbled upon this article and haven't yet started your GMAT preparation, Why don't you take a free trial and judge it for yourself? Write to us at acethegmat@e-gmat.com in case you have any query.

We are the most reviewed GMAT prep company on gmatclub with more than 1820 reviews (as on Mar 20, 2019).
In which order/sequence should I attempt the course? Do I need to refer to any additional sources for my preparation?
Please attempt the course in exactly the same order as it is given in your study plan. This study plan will dictate when and where from should you practice. It will cover all official sources. Please do not use any other study material. Our courses are 4X more comprehensive than any book. Your score improvement will be much higher and faster if you just use our courses.
Good luck with your GMAT preparation and let us know how we can help you achieve your target GMAT score.
Where do I ask subject-related queries while going through e-GMAT content?
You can post all your queries in the pertinent forums. You can find the forum by clicking on the down arrow symbol beside the launch button of the pertinent file from your dashboard. Our experts are committed to providing a response within one business day.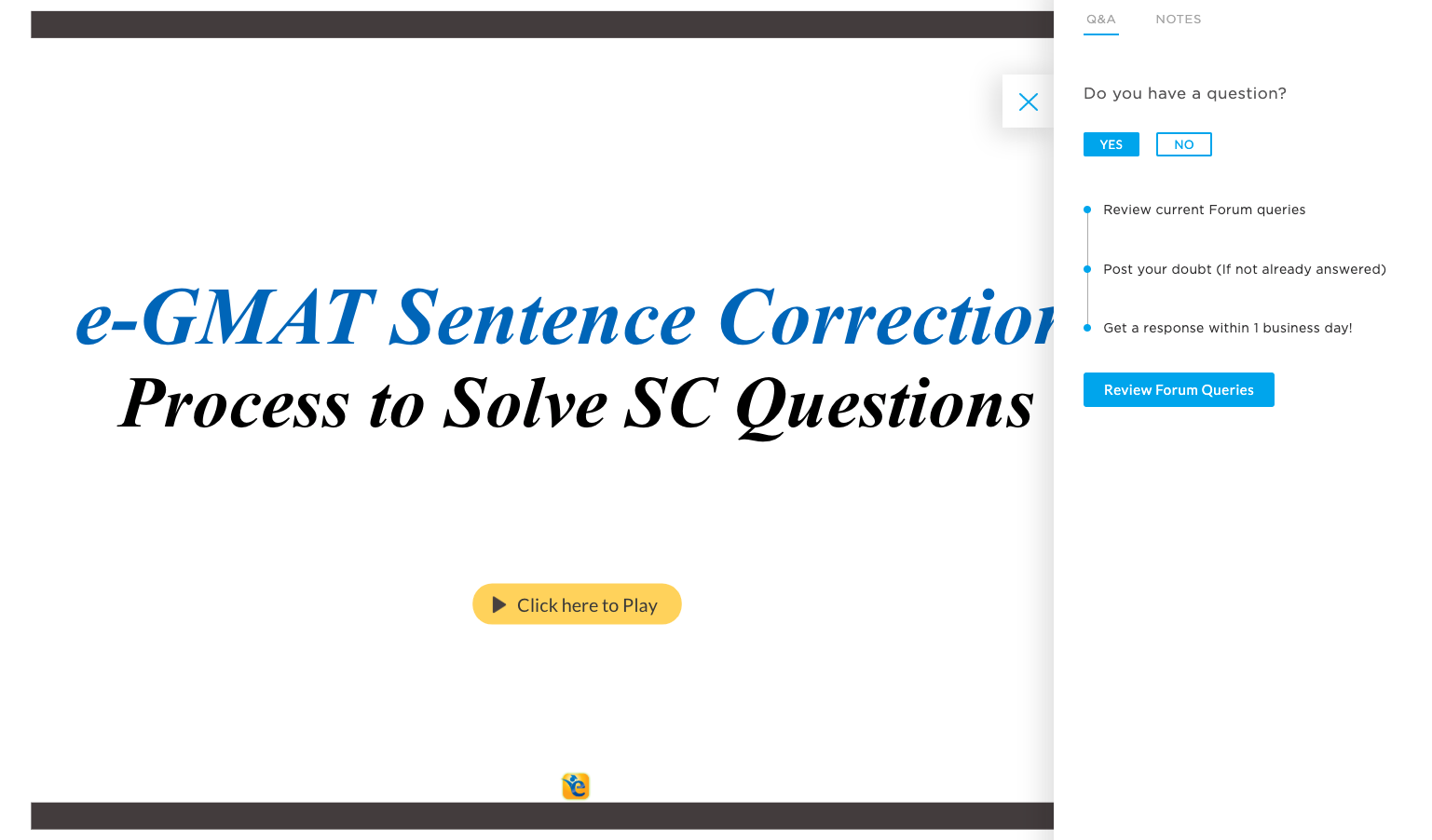 Learn the best practices for posting queries on e-GMAT content: Click here
Can I ask doubt about a question which is not from e-GMAT?
Due to copyright laws, we cannot discuss questions that are not e-GMAT material. However, we would be happy to provide clarifications to Official questions (GMAT Prep and Official guides only).
Learn the best practices for posting doubts on official questions: Click here
Are your courses compatible on Mobile devices and tablets?
Our files play fine on Mobile devices and tablets. Just make sure that you are using puffin browser. Please see this post for more information. Also, for the effectiveness of your study time, please understand that we do not recommend that you study e-GMAT courses on mobile devices. Tablets are fine.
Should I be studying Verbal and Quant in parallel?
Whether you should study Quant and Verbal in parallel depends on how much time are you devoting towards your GMAT preparation. If you are studying for say 1.5-2 hours daily, five to six days in a week, it is not advisable to take up Quant and Verbal in parallel. Start with one of them and finish it, and only then move on to the next one.
But say, you can devote 4-5 hours (or even more) daily for your regular study sessions, then you can take up both Quant and Verbal in parallel, dividing the time between them depending upon your study plan. Normally we do not recommend students to take up Quant and Verbal in parallel if they are working professionals (since they can't spare sufficient time towards their GMAT preparation in their regular study sessions).
Also, it varies from person to person. Some students are able to understand and grasp concepts better if they focus on only one thing at a time. Basically, whatever you do, do it well. So, the decision is yours.
Good luck with your GMAT preparation and let us know how we can help you achieve your target GMAT score.