World's Most
Immersive Classroom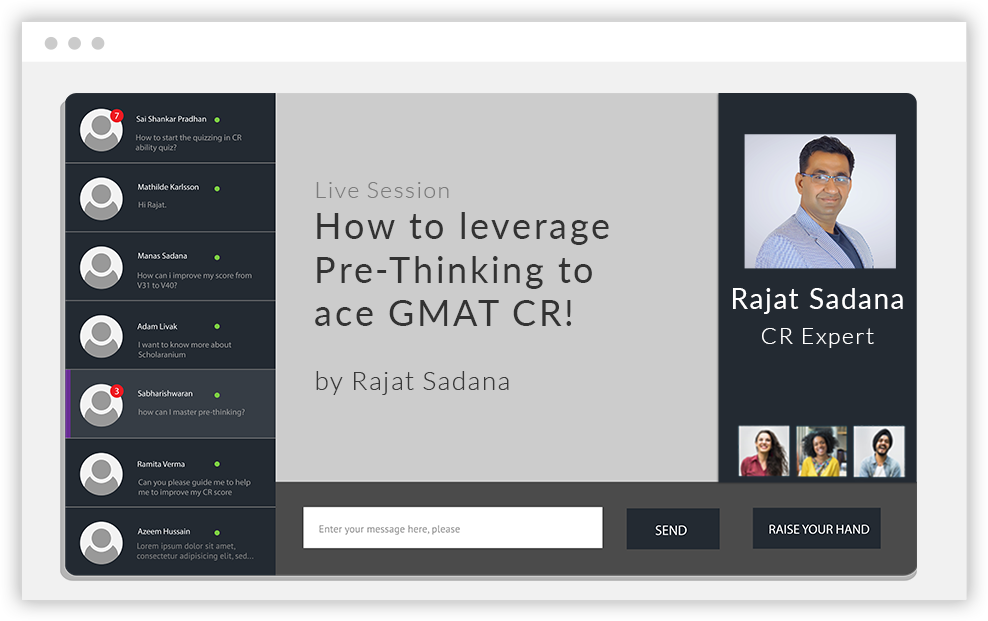 e-GMAT Verbal Live Prep brings together the world's most advanced learning technologies and the world's top most instructors to deliver a learning experience that goes above and beyond anything that you may have experienced in a physical classroom. You will never go back to a physical classroom once you experience our online classroom.
Verbal Live Prep

10,000+ Students
Verbal Live Prep has helped more than 10,000+ students ace GMAT Verbal. In fact, Verbal Live Prep is the world's most immersive classroom and is 4X more interactive than a normal classroom.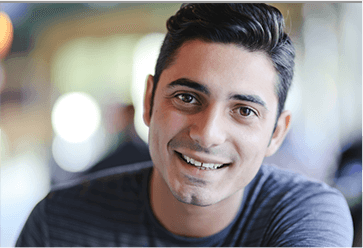 "I felt confident and was able to eliminate wrong answers on valid grounds, and this helped me improve my GMAT score to V38 (from V28)"
Dharam Sethi, GMAT 750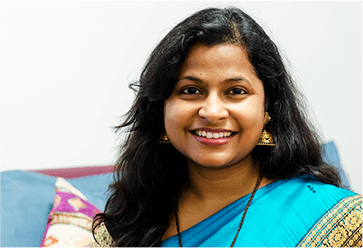 "Live Sessions of VLP course are absolute GOLD! I owe my confidence in Verbal to this wonderful course"
Sowmya Shrey, GMAT 760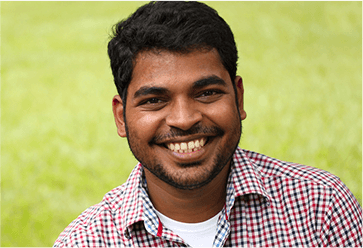 "Live Sessions complement the online course and motivate you to aim for that next level of performance.. no score seems out of reach"
Shiva Ramachandran, GMAT 720
Read Success Stories below.
Get inspired!!