GMAT Verbal Prep
Courses for GMAT Verbal Preparation
The World's most comprehensive courses for you to ace the Verbal section on the GMAT. All our courses come with a 7-day money back guarantee.
Verbal Online
Verbal Live Prep
Duration of Video Lessons
Verbal Video Lessons

✕

About Verbal Video Lessons

Learn everything from dangling modifiers in SC to prethinking in CR to effective reading strategies in RC through amazingly effective byte-sized lessons.

90+

hours

90+

hours
IR Video Lessons

You'll never worry about getting another IR question wrong once you finish our Integrated Reasoning course.

10+

hours

10+

hours
Instructor Led Live Sessions
Verbal Live Sessions

✕

About Verbal Live Sessions

Get 15 Hours of SC, 15 hours of CR, and 6 hours of RC live sessions – the most comprehensive Verbal offering.

32+

hours
HD Recordings
Verbal Session Recordings

✕

About Verbal Session Recordings

Get instant access to the recordings of all Verbal live sessions as soon as you complete the purchase. You can always use the recordings in case you miss a session.

32+

hours
GMAT Strategy and Study Plan Support 
Pre-built study plans

✕

About Pre-built study plans 

Whether your GMAT date is 30 days away or 120 days, you can easily customize our standard plans to fit your needs.

GMAT Planner

Irrespective of your current preparation level, GMAT Planner will help you build a personalized study plan to achieve your target score.

GMAT Strategy Sessions

✕

About GMAT Strategy Sessions

Purpose-built strategy sessions (2X every month) to ensure that you execute on your study plans and get the most out of your study sessions.

Score Improvement Guarantee 
Verbal Guarantee

If your previous highest score is a V30, we guarantee a V34. We guarantee a V41 (94 percentile) even when your prior highest score is a V37.

+4 points

(Out of 60)
GMAT Level Practice Questions 
Verbal Questions

2500+

2500+

Full Length Practice Tests (Quant, Verbal, IR)
GMAT Club Tests ($250 value)

Get 1,785 questions with over 50% of them at a 700 or higher level. These tests – that sell for $99 otherwise – are free with your purchase.

800 Score Tests

Get 5 full-length mocks, including Quant, Verbal, AWA, and IR sections. These tests sell for $39 otherwise.

5

Mocks

5

Mocks
Proctored Test
Verbal Workshop

Get personalized feedback from a top-rated instructor on your current Verbal performance and on how to improve your Verbal score.

Verbal Scholaranium (rated 4.8/5 on GMAT Club) 
CR Questions + Solutions

✕

About CR Questions + Solutions

Every question comes with detailed prethinking analysis. When you read the solutions, you will feel as if you listened to an expert.

250

250

RC Questions + Solutions

✕

About RC Questions + Solutions

40+ passages covering humanities, sciences, economics, etc. Each passage contains detailed passage analysis and answer choice analysis to take your learning to the next level

210

210

SC Questions + Solutions

✕

About SC Questions + Solutions

GMAT Club's top-rated question bank will test you on every aspect of GMAT SC. Moreover, get detailed meaning analysis and error analysis in every solution.

250

250

World Class Analytics

✕

About World Class Analytics

Get intuitive and valuable reports that will help you identify your weaknesses, find patterns in your mistakes, and make the most of your preparation time.

Amazing support (doubt clearing) by Experts
Level 1 support through forums

✕

About Level 1 support through forums

Have a doubt? Post it within our internal forums and get a comprehensive response from the course creators.

Within Live Sessions

✕

About Within Live Sessions

Interact with experts in real time. Get your doubts clarified at the end or at the beginning of the sessions.

$386$199
$499$329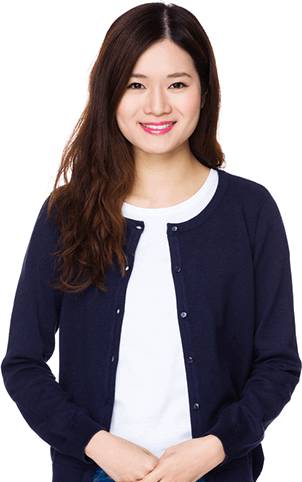 I liked how the course is structured to help us start from the most basic concepts and reach the most advanced application of concepts on GMAT-like questions without unnecessary complexities.

Jessica Thomson 750 (Q49, V45)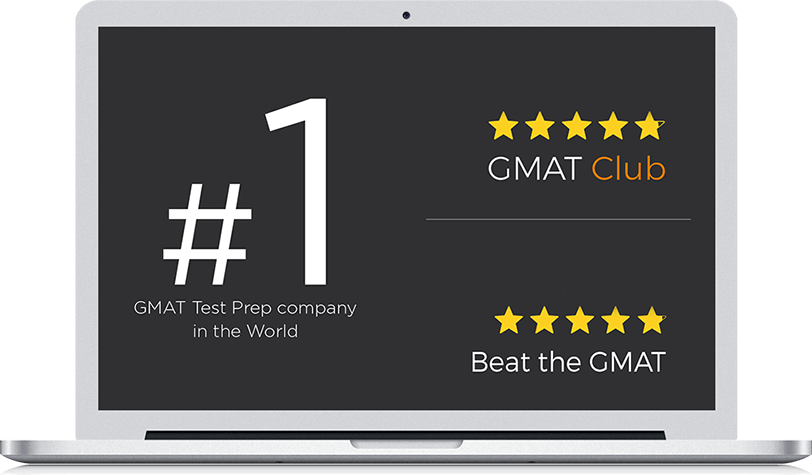 Rated #1
Everywhere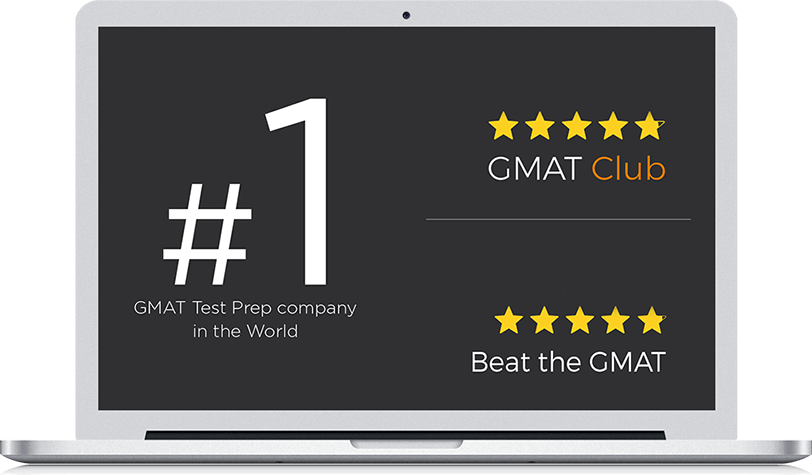 We understand our students' needs and tailor our courses to suit them. This is the reason for our students' unparalleled achievements on the GMAT. In fact, e-GMAT has more than 2000+ reviews reflecting the same on
GMAT Club and Beat the GMAT!!
"Better than satisfaction"
Guarantee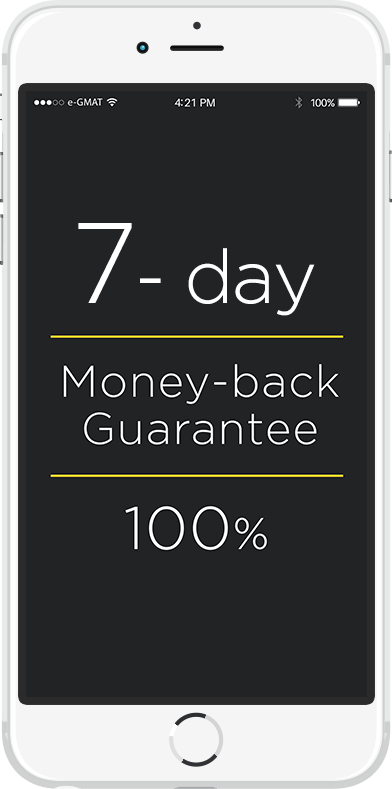 We want you to love our courses. Try any of our courses for a week. If you don't think it is the right course for you, we will be happy to issue a full refund. No Questions Asked!!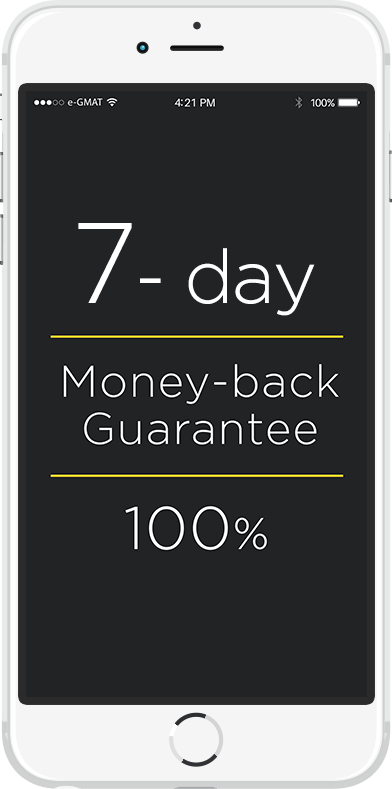 Frequently Asked Questions
I have bought the course. What is the duration of my course subscription validity?
You have access to the purchased course for 6 months from the date of purchase.
Furthermore, if you feel that you need a course extension after the 6 months, we provide the option of extending the course for up to 50% discounted prices.
NOTE:
You need to provide us
the proof of your GMAT scheduled date
for an extension.
I have bought the course. Can I upgrade my course now?
Yes, you can always upgrade to a related bigger package by paying the difference in prices. For instance, you can upgrade from Verbal Online to Verbal Live Prep by simply paying the difference in prices.
Will I get my money back, if I don't like the course?
It is extremely rare that students do not like our courses. However, to address such rare cases, we have a 7-day return policy in place.
We shall refund your complete course fee, if you inform us within 7 days of your purchase date and if you have accessed the course for less than 7 hours (this duration is sufficient to watch 16 concept files).
What are the different methods of payment?
You can pay either by
Credit Card

Net-Banking

(only for Indian Students)

Please write an email to
support@e-gmat.com to get the details for Net-Banking

Do you provide any books or hard copy of the study materials?
We do not provide any books or hard copy of the study materials for any of our courses.

All the content that we provide is on an interactive online platform. All you need is a computer and a decent internet connection.

Think of it as a course that is 5X more effective and comprehensive than the best book out there and that allows you to get your doubts addressed by the course creators themselves.
Can I view the recording if I miss a live session? Also, can I view the content multiple times?
Live Prep course students not only get access to live sessions but also get access to the multiple recordings of these live sessions throughout their course validity duration. This means you can view the recordings multiple times throughout your course validity (6 months) at your convenience to cement your understanding.

If you miss a session, you can always catch up with your batch by viewing the recordings of the sessions that you missed. Also, within your course validity duration, you can join up to 4 batches of live sessions! So, you can plan your prep at your convenience.